February 12, 2018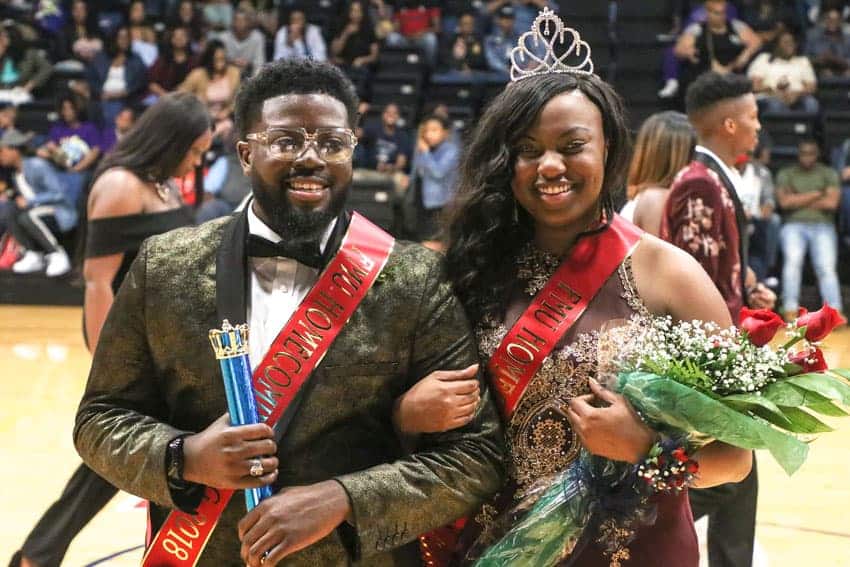 FMU crowns 2018 Homecoming king and queen
Francis Marion University celebrated its 2017 Homecoming by crowing a new king and queen and awarding other honors during the festivities.
Derek Martin of Florence and Brittany Greene of Columbia were elected king and queen of Francis Marion University's Homecoming on Saturday, Feb. 10.
FMU also inducted two members into its Athletic Hall of Fame, including former tennis player Annamaria Karai Meadows ('05) and former golfer Matt Dura ('03).