September 13, 2022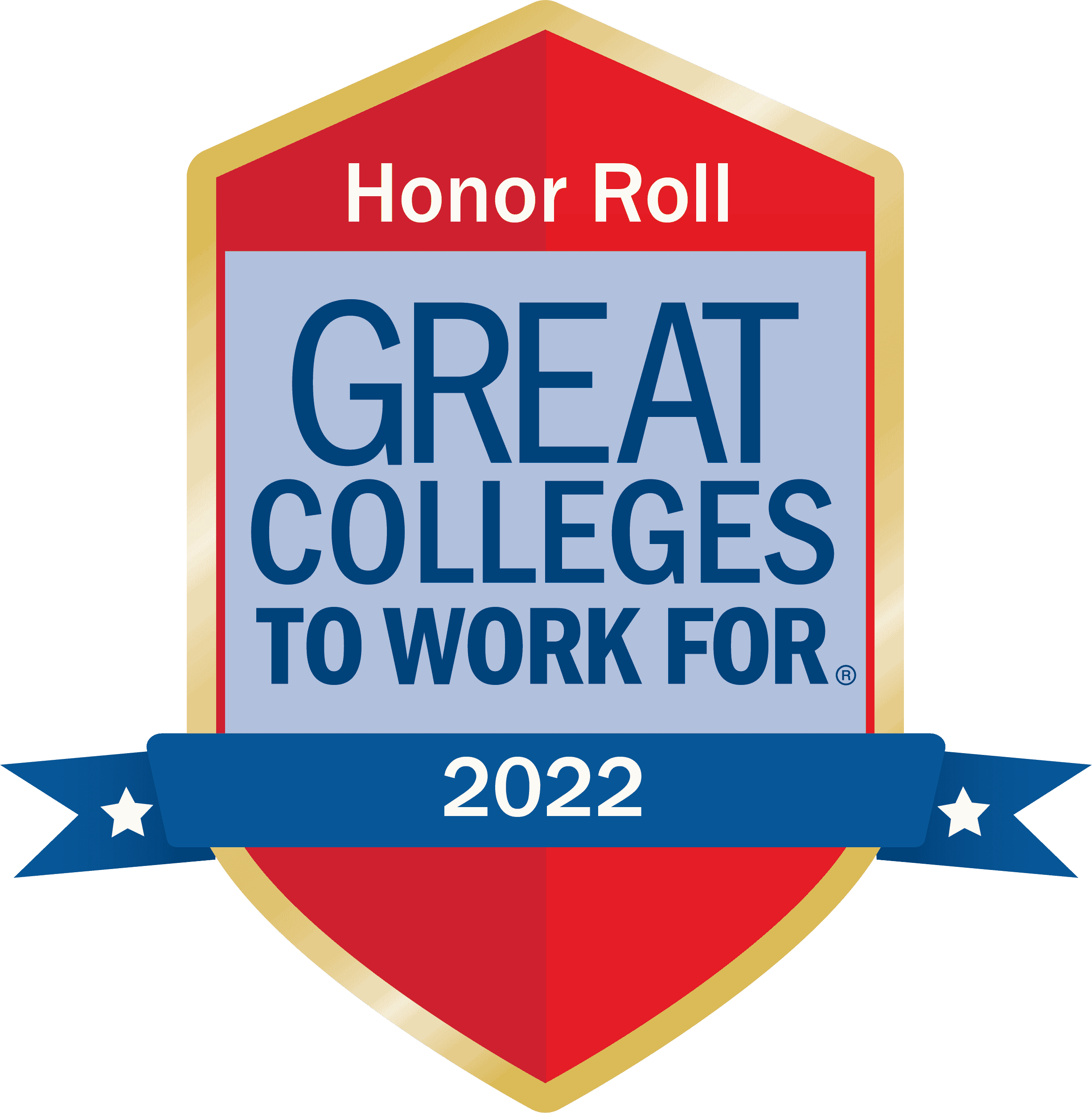 Francis Marion University earns perfect marks as Great College to Work For for second year in a row
Francis Marion University has once again achieved top marks in all categories for the Great Colleges to Work For® survey.
2022 marks the tenth straight year FMU has been recognized by Great Colleges to Work For®, and this is the second time in a row the University has scored top marks in all categories. 
The award is based on a survey of FMU employees conducted by Modern Think, a leading strategic organizational development and management consulting firm that focuses on workplace excellence. The honor signals that FMU continues to maintain one of the finest workplace environments in the nation. Only a select few nationally institutions of higher learning are recognized each year. 
Complete Great Colleges rankings  were published as part of The Chronicle for Higher Education's 11th annual Academic Workplace Special Issue in September. They are available on Modern Think's Great Colleges website at https://greatcollegesprogram.com/list/. 
FMU is one of 68 four-year colleges and universities in the nation recognized by Modern Think's survey and one of 42 recognized as an Honor Roll school. It is one of two South Carolina institutions recognized as an Honor Roll institution for 2022, and the only public university recognized.
The survey was administered to faculty and staff in universities across the country, and compiled independently by Modern Think. Employees were selected randomly for the survey, which covers 10 categories of work life.
Dr. Fred Carter, FMU's president, says FMU's recognition for its welcoming and inclusive culture is indicative of the university's commitment to excellence in all areas.
"Today's announcement is the result of a decade of hard work and dedication from the faculty and staff here at Francis Marion University," Carter says. "This institution is able to serve this state, this region and this community because of the incredible people who make up the FMU community. As a president, I could not be more proud."
FMU's employees reported top scores in all categories: Job Satisfaction and Support; Compensation and Benefits; Professional Development; Mission and Pride; Supervisor/Department Chair Effectiveness; Confidence in Senior Leadership; Faculty and Staff Well-being; Shared Governance; Faculty Experience; and Diversity, Inclusion and Belonging.
The survey results are based on a two-part assessment process: an institutional questionnaire that captured employment data and workplace policies from each institution, and a survey administered to faculty, administrators, and professional support staff. The primary factor in deciding whether an institution receives recognition is the employee feedback.