April 7, 2022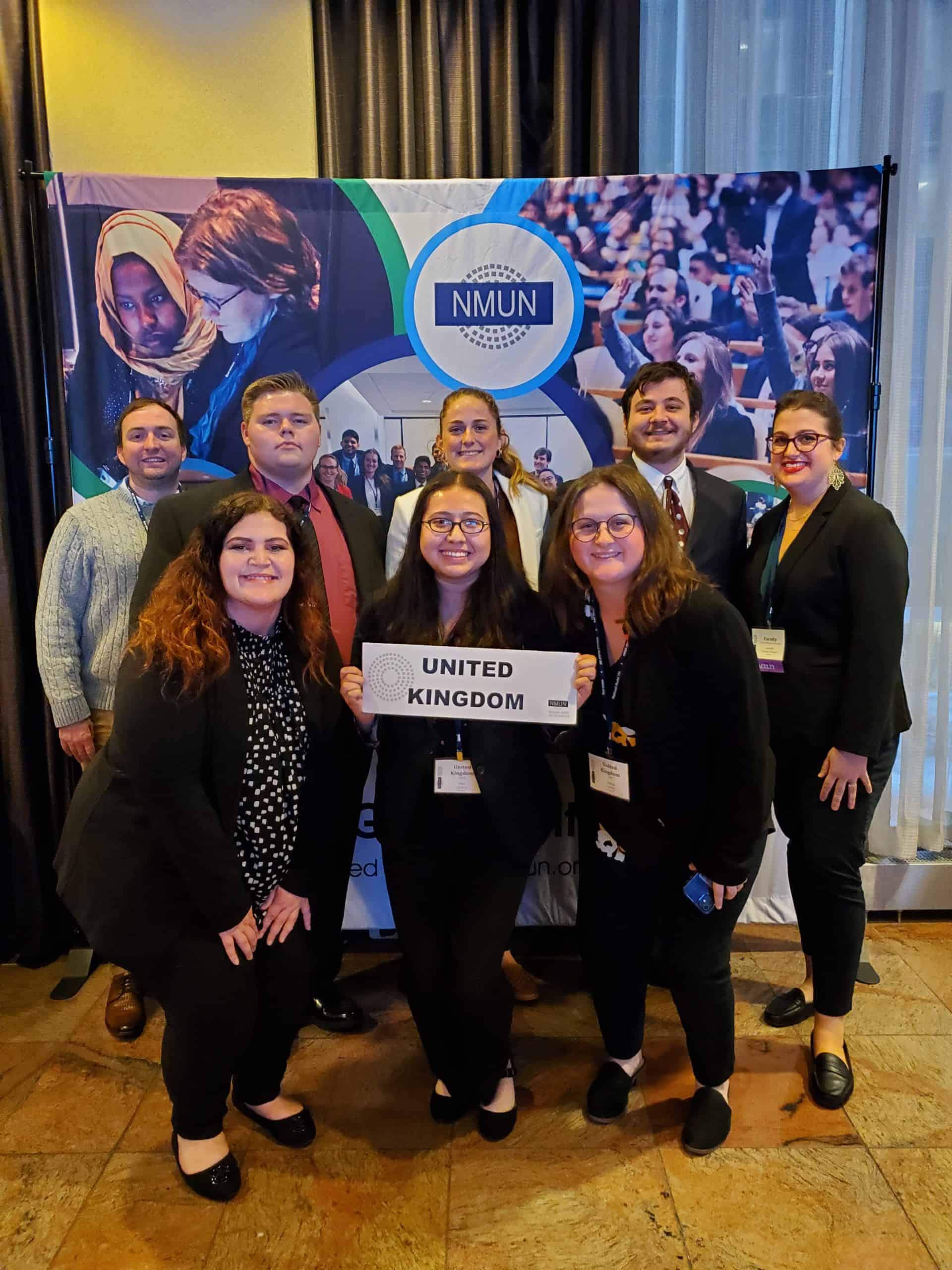 FMU Model United Nations earns Honorable Mention at NYC conference
Francis Marion University's delegation to the National Model United Nations Conference was recognized with an Honorable Mention Delegation Award at this year's event in New York City.
FMU students Alexis Albright, Devan Campbell, Brianna Carter, Mina Perez Chilton, Allison Collins and James Hanna made up this year's delegation, which represented the United Kingdom.
Faculty members Dr. Jennifer Titanski-Hooper, assistant professor of Geography, and Dr. Dillon Tatum, assistant professor of Political Science, served as the group's advisors.
The National Model United Nations Conference (NMUN) is the world's largest and most prestigious conference of its kind. It brings together nearly 5,000 students from around the world for a multi-day conference that includes simulated caucusing, resolution writing and negotiating of the actual United Nations. Each collegiate contingent plays the role of a particular country, with students assigned various roles. Countries are assigned by delegation size.
FMU's Honorable Mention this year was especially well earned, as the delegation switched counties just a month before the conference began. First assigned to the small Pacific Island nation of Tuvalu, FMU was later given the opportunity to represent the United Kingdom. This is a daunting task, as students must research their assigned country thoroughly in order to play the role effectively. 
The assignment was a high honor for FMU, since the UK is a global power player and usually consists of a large delegation.
Winning the Honorable Mention recognizes the delegation's active participation in the NMUN conference, their accuracy in representing UK interests and overall diplomatic skills.
As representatives of the UK, FMU served on three General Assembly Committees, the International Organization for Migration and the United Nations Environmental Assembly. FMU's delegation earned an Honorable Mention Delegation Award. 
FMU has been a participant in Model UN since 2007.