September 30, 2021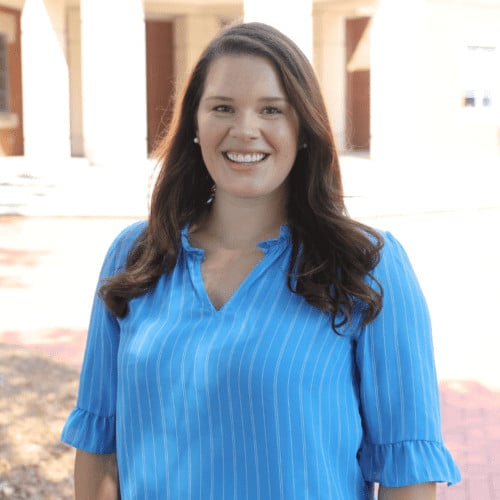 FMU names Stanton VP of Institutional Advancement 
FLORENCE, SC— Francis Marion University has announced that Lauren Stanton is being promoted to the position of Vice President of Institutional Advancement.
Stanton, who has served as Executive Director of Francis Marion University's Education Foundation since 2019, will continue to work in her current capacity while taking on additional responsibilities related to community outreach and service.
The Foundation uses its donor gifts, property holdings, and endowment fund to promote the educational objectives of FMU. Since its establishment in 1974, the Foundation has enabled the University to address an extensive number of needs, especially focusing on scholarship assistance for thousands of students over the years. It also supports the university's instructional mission by funding endowed chairs, faculty research and development, and sponsoring various lecture series and cultural events.
"Over the past two years, Lauren has done a remarkable job managing the Foundation, growing its endowment, and broadening the scope of its initiatives," Dr. Fred Carter, president of Francis Marion, says. "Her new role will allow her the opportunity to represent the University more extensively across the Pee Dee Region and within the communities that we serve."
As Vice President of Institutional Advancement, Stanton will assume an expanded role in working with non-profit organizations and community-based organizations. She will also oversee the university's Nonprofit Leadership Institute and Local Government Leadership Institute. The latter is a joint program offered by Francis Marion, the College of Charleston, and Coastal Carolina University.
"I am excited by this new opportunity to continue serving my alma mater," Stanton, who received both her undergraduate degree (2009) and MBA (2013) from Francis Marion University, says. "I'd like to thank President Carter, members of the Education Foundation board, the Board of Trustees and the Francis Marion community for the confidence they continue to show in me."
Stanton, a native of Pamplico, joined the Foundation in 2019. Prior to that, she served as the assistant director of the Florence County Economic Development Partnership.