August 29, 2023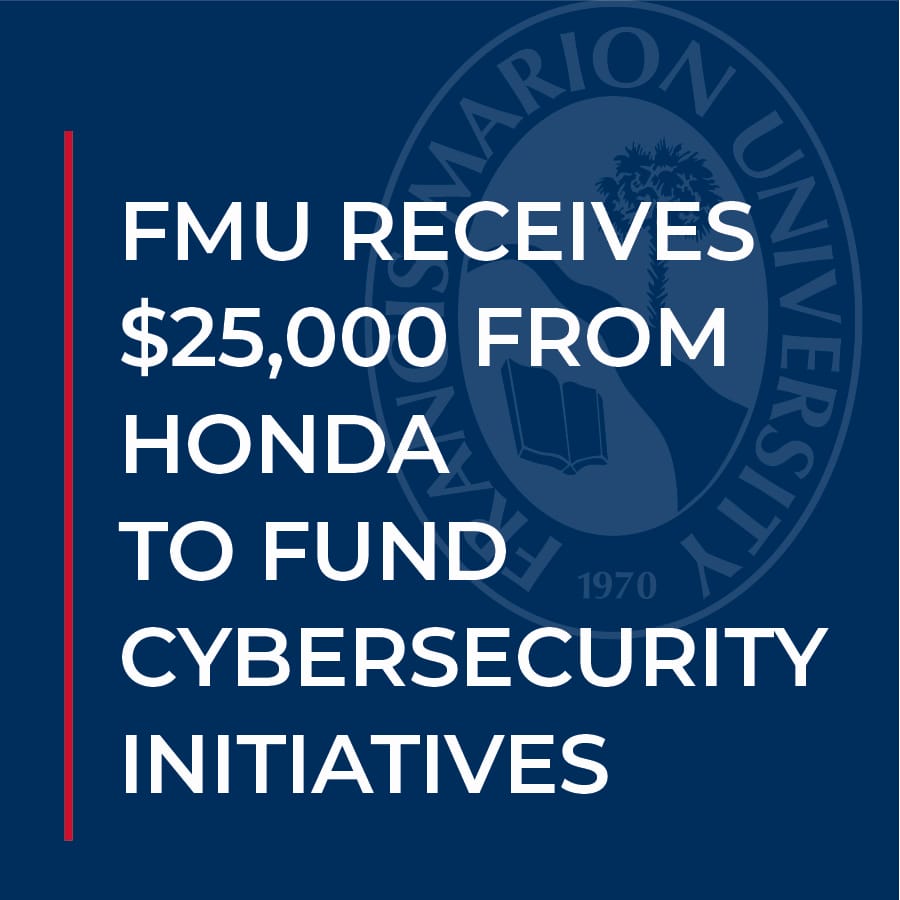 FMU receives $25,000 from Honda to fund cybersecurity initiatives
Francis Marion University recently received $25,000 in funding from Honda of South Carolina to support the expansion of cybersecurity initiatives at the university. The funding will allow the university to begin establishing additional curricula in cybersecurity that will benefit both students as well as community members. 
Funding from this gift will be used to provide specialized equipment and software to train and certify students in cybersecurity. Faculty training will also be available through this generous support.
FMU's School of Business and Computer Science program will be home to this new initiative. Job growth in the cybersecurity industry is expected to increase 35 percent in the next ten years. With Honda's generous support, FMU will have the opportunity to increase the number of qualified individuals in the Pee Dee region.
"Time and time again, Honda has stepped forward with generous support for our programs," said FMU President Fred Carter. "All they ask in return is the opportunity to interview and hire our graduates into fine careers. These types of corporate partnerships are an important part of the future of this university. They are also essential to the success of the entire region."