August 18, 2021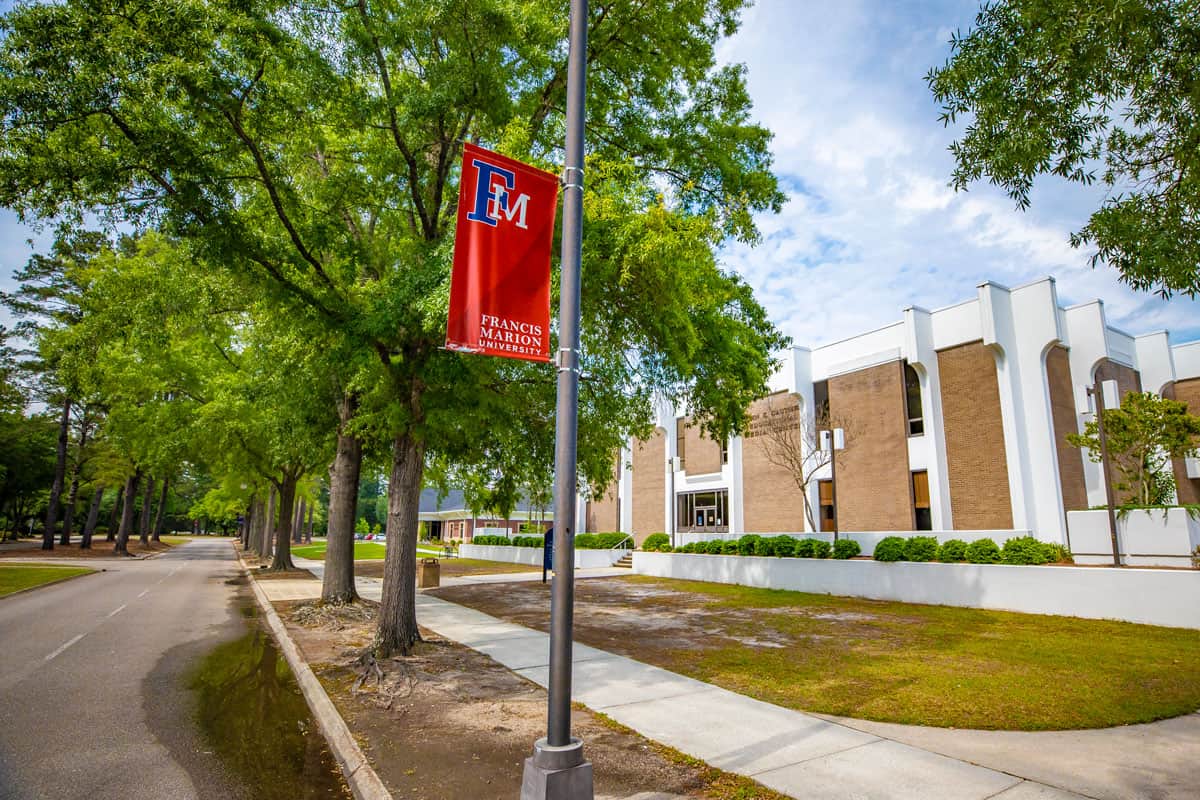 FMU requires masking in all indoor public areas
FLORENCE — Effective today, Francis Marion University is requiring that masks or face coverings be worn by everyone – vaccinated and unvaccinated – in indoor, public areas. This policy applies to all campus facilities and includes classrooms, hallways, laboratories, the library, and other communal spaces. Masks are not required in private offices or work spaces, individual residence rooms, or while eating or drinking in the various dining venues across campus.
FMU President Fred Carter notified University faculty and staff of the revised procedures in an email Tuesday evening following a decision from the South Carolina Supreme Court regarding masking and institutions of higher education.
New and returning students will be informed of the revision via an email from the Dean of Students today.
Francis Marion revised its COVID-19 masking protocols in response to rising cases of the COVID-19 Delta variant across the Pee Dee region.