February 10, 2017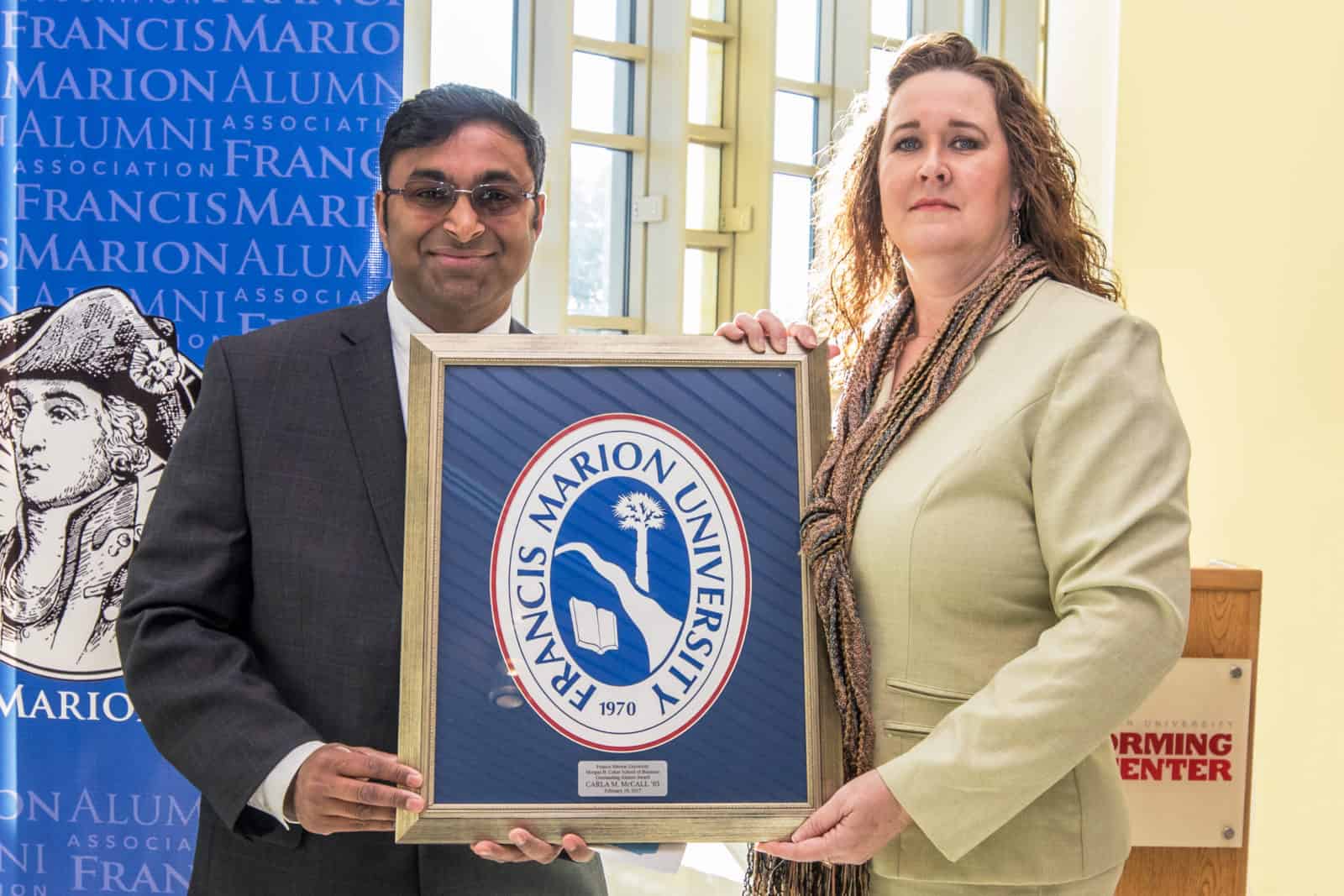 FMU School of Business honors McCall with alumni award
The Francis Marion University School of Business awarded Carla McCall with the Morgan B. Coker Outstanding Alumni Award for 2017 on Friday, Feb. 10.
McCall, a 2003 graduate of Francis Marion with a degree in Finance, is the director of business operations at McCall's Supply Inc. – a wholesale HVAC distributor located in Johnsonville, S.C.
The award is named for Morgan Coker, the first dean of FMU's School of Business and is one of the top honors that can be bestowed upon a graduate of the school.
McCall's career started in 1991 when she was named the director of computer technology at McCall's Supply Inc.
As a non-traditional student, McCall's story stands out. McCall worked not only as a student during her time at FMU, but as a mother and chief financial officer at McCall's Supply Inc. as well, taking classes in her few spare moments.
"All of this was while working a full-time job as the CFO, married with two young children and traveling an hour and a half round trip each time to attend classes," McCall says.
In 2013, McCall was promoted to the director of branch operations and in 2017, she was again promoted to the title of director of business operations.