November 9, 2020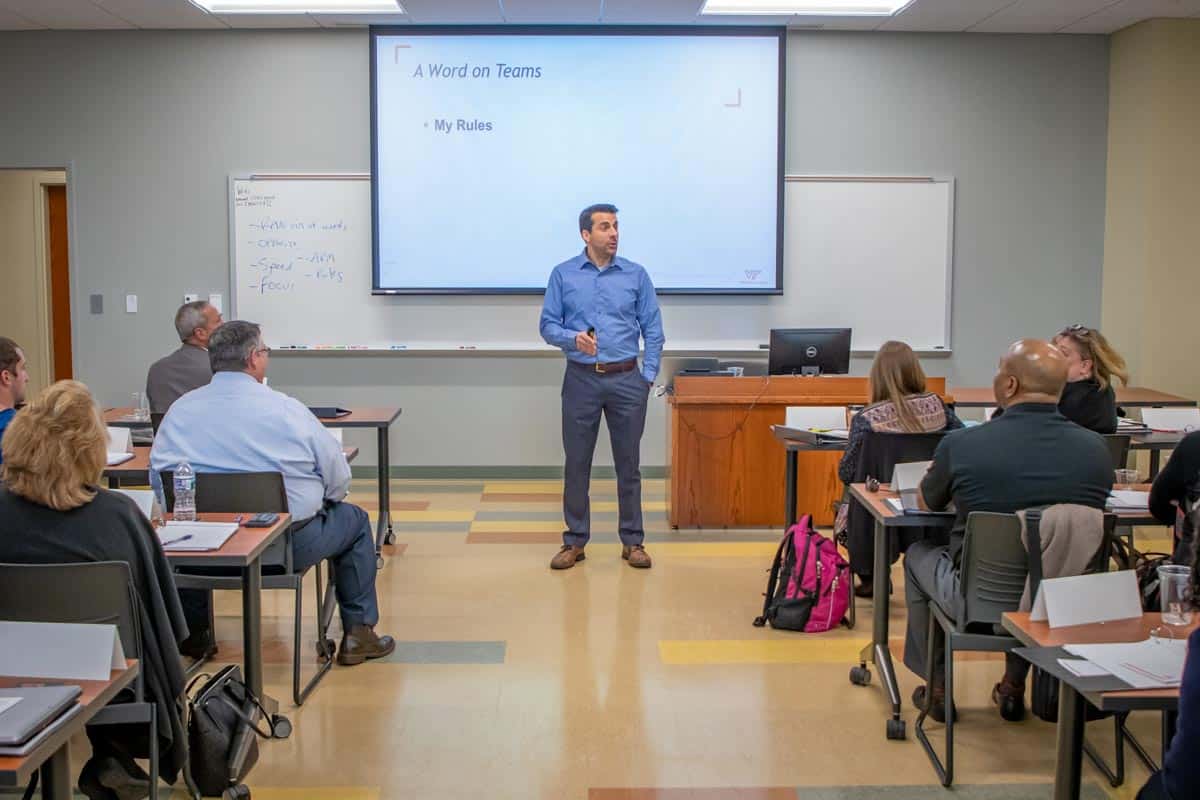 FMU School of Business to offer career advancing management courses
Francis Marion University's School of Business is providing aspiring executives throughout the region with a way to move up the corporate ladder.
The school will launch the fourth cohort of the popular Certificate in Executive Management program beginning in January 2021. The classes provide an in-depth examination of the technical skills and knowledge necessary to advance a career in the world of business.
The program focuses on five key components in business – communication, creating organizational culture, strategic thinking, leadership, and data analytics. Each session features a collaborative instruction that brings FMU faculty and staff, and industry experts and business leaders to the participants.
Dr. Hubert Setzler, associate professor of Management and the Nellie Cooke Sparrow Professor of Business at Francis Marion University School of Business and one of the course's lecturers, says the class will offer attendees a unique insight into what they can do to advance their career within the corporate sphere. 
"In addition to providing top quality undergraduate and graduate business education, the FMU School of Business has a calling to be a resource to organizations in the Pee Dee and all of South Carolina," Setzler says. "The Certificate in Executive Management is just one of the programs that we have that can help local managers enhance their job performance and become more effective organizational leaders."
The course will be provided in five installments throughout the spring, meeting once a month beginning January at the FMU Performing Arts Center's Black Box Theater in downtown Florence.
Upon completion of the course in May, attendees will receive a completion certificate and three hours of academic credit at Francis Marion University as a business elective. Tuition for the course is $800.
Enrollment for the Certificate in Executive Management class is currently underway and registration should be completed by Dec. 18. For more information on the course, visit www.fmarion.edu/business/executive, contact 843.661.1205 or call the FMU School of Business at 843.661.1419.