February 6, 2018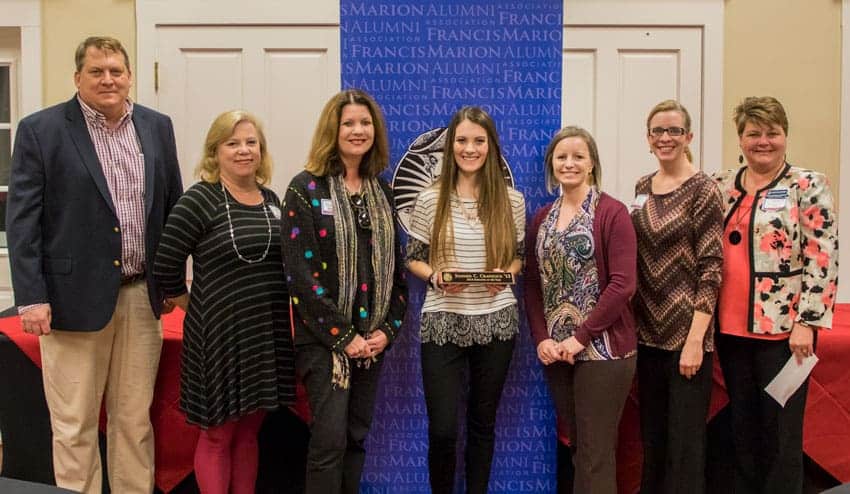 FMU School of Education presents alumni award
Francis Marion University's School of Education honored one of its outstanding alumni at its annual Alumni Awards Reception on Tuesday, Feb. 6.
The event, which is part of Homecoming Week festivities at FMU, saw dozens of former School of Education alumni gather at the Cottage on the university's campus.
Summer Coates Craddock ('13) was presented with the school's prestigious Educator Award in recognition of her post-graduation achievements. Craddock is renowned for her innovative techniques and extraordinary work ethic as both a teacher and mentor.
Craddock, an elementary education major, began her career teaching at Brunson Dargan Elementary School in Darlington, S.C. where she taught third grade math and science. In 2016, she moved to Greenwood Elementary School in Florence, S.C.
Craddock said she felt humbled to win the Educator Award, considering the number of high quality graduates the FMU School of Education produces on a regular basis.
"I would've never expected to win this award," Craddock said. "It truly is an honor."