March 9, 2021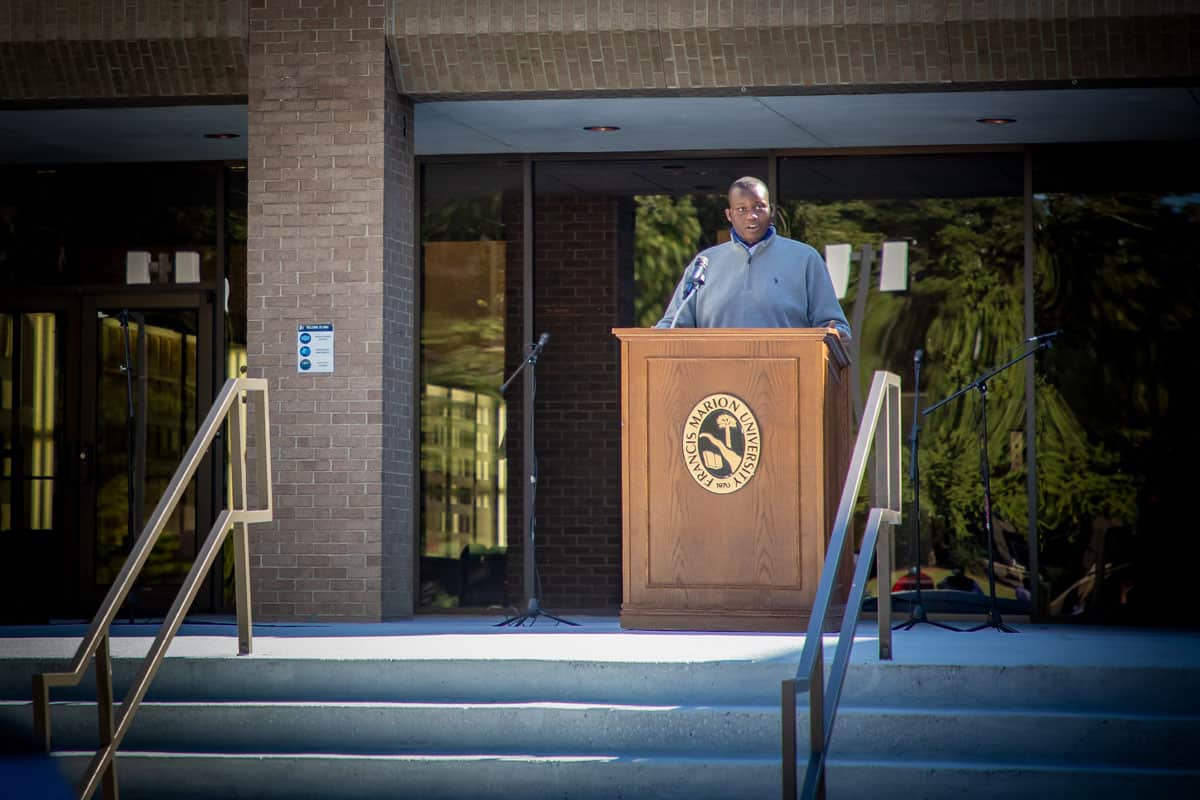 FMU Student Government Association to host State of the Student Body address, reception
Francis Marion University Student Government Association will hold its first-ever State of the Student Body Address and Leadership Reception Tuesday.
The State of the Student Body and Student Leadership Reception will be held Tuesday, March 16 at 6 p.m. in Chapman Auditorium. Masks are required, and seating will be limited. Semi-formal attire for all attendees is preferred.
The address and reception will provide students with a reflection on the student body's achievements over the past year, and their goals for the future.
Francis Marion University Student Government Association President Tymoshio Robinson will provide the address.
Immediately following the address, the SGA will hold a brief reception on the McNair Science Building south lawn. Students can meet members of the SGA and discuss issues. Refreshments will be available.
Robinson, a senior political science major from Kingstree, S.C., says the SGA has focused on providing students access to resources and experiences to enrich their time at FMU. The address, modeled on national and state-level "state of" addresses, is designed to provide a new forum for student issues.
"We've all tried to make the best of a difficult situation over the past year," Robinson says. "We want our fellow students to know about some of the things they've helped accomplish, and at the same time, learn what we can do better as a leadership apparatus."
The SGA's 2020-21 executive officers include Robinson, Vice President Delonte Hough of Darlington, S.C.; Treasurer Larryon George Florence, S.C.; and Secretary Kei'Yona Jordan of Columbia, S.C.