August 25, 2020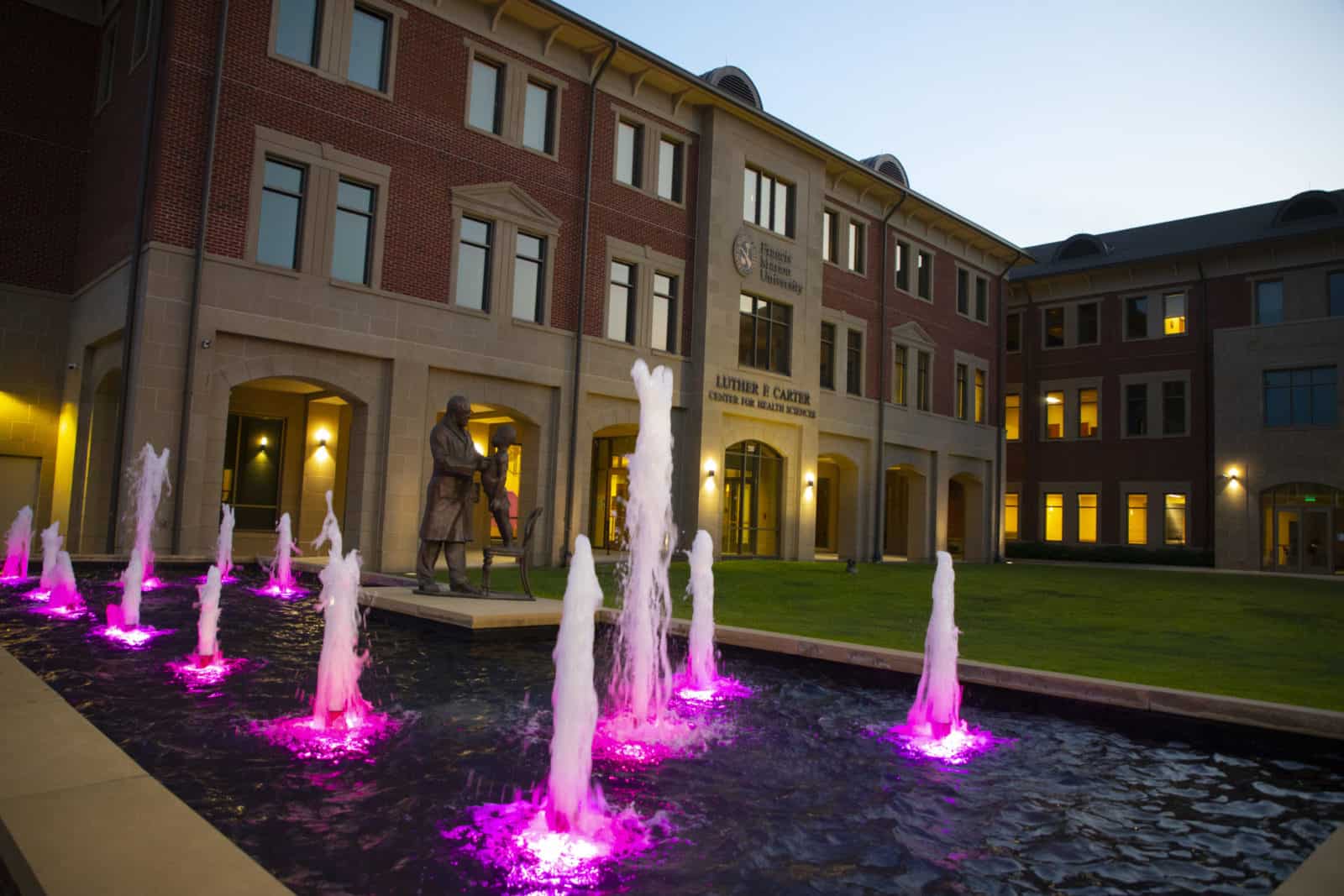 FMU 'Lights S.C. Purple' to commemorate 19th amendment
Francis Marion University joined the City of Florence, South Carolina Women in Leadership, and other partners across the state to "Light S.C. purple" on the evening of Wednesday, Aug. 26th in celebration of the 100th anniversary of the passage of the 19th Amendment.
Several FMU buildings in downtown Florence were lit for the occasion, including the FMU Performing Arts Center and the Carter Center for Health Sciences. Other city buildings, and some private businesses also joined in the commemoration, along with other organizations and universities across the state.
The City of Florence recently issued a proclamation supporting the event.
Dr. Fred Carter, FMU's president, says FMU's participation in "Light up SC" is fitting.
"Almost 70 percent of FMU's students are female," says Carter. "It's most appropriate that FMU should shine brightly on the centennial of this landmark achievement."
The 19th Amendment gave women in the United States the right to vote, although it took many decades after that before those rights were fully guaranteed across the nation.
The commemoration is based on the historic women's suffrage movement slogan, "Forward through the Darkness, Forward into Light."
SC Women In Leadership is a multi-partisan organization that promotes democracy by encouraging women to become informed about public issues and active in the public debate.