January 23, 2023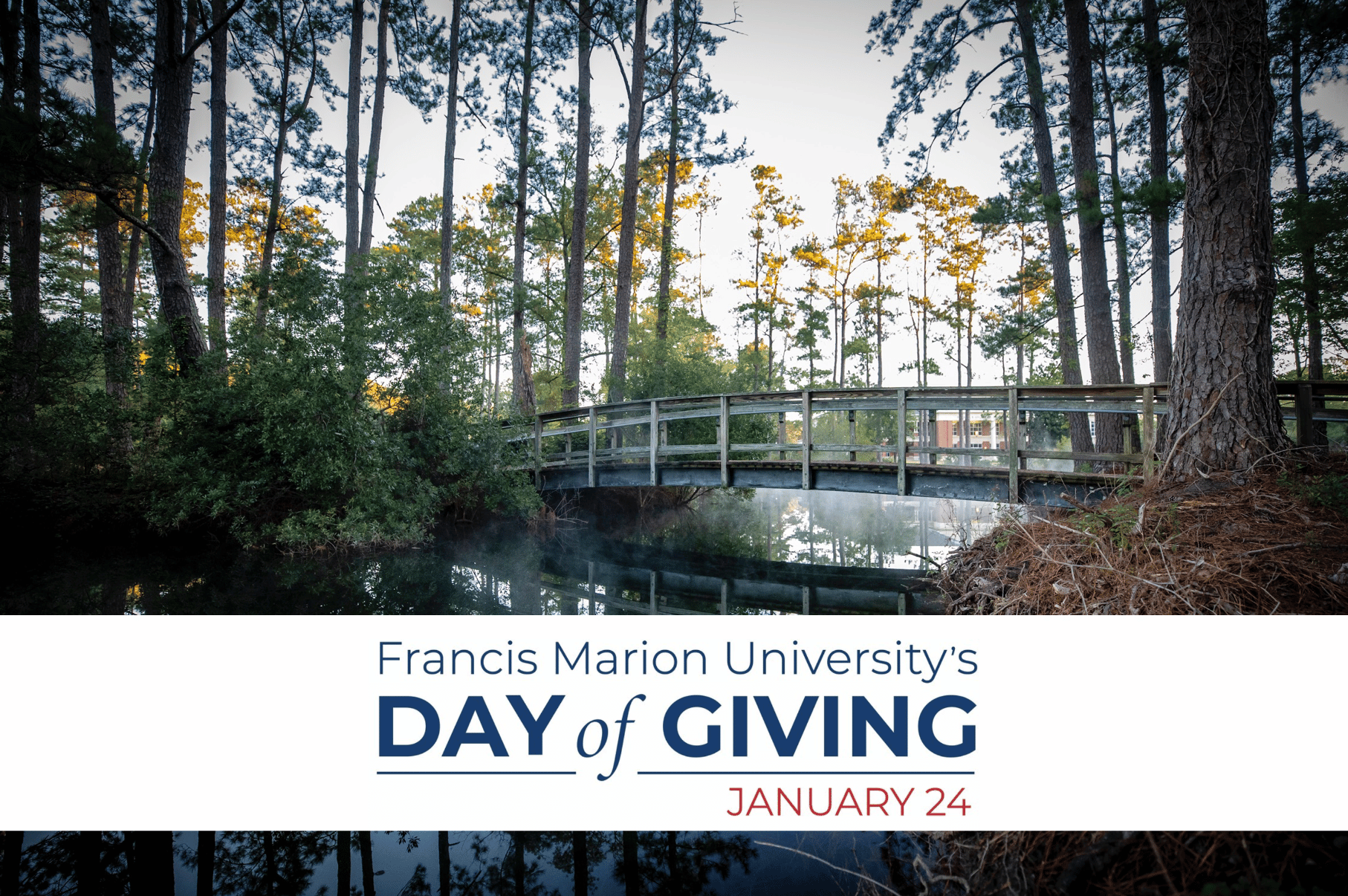 FMU's Annual Day of Giving set for January 24
Francis Marion University's annual Day of Giving will take place January 24, 2023. Day of Giving contributions help advance the university's mission to provide quality and affordable education in the Pee Dee region, and give alumni, faculty, staff, and friends of the university an opportunity to show their support for current and future FMU students.
"Day of Giving is a great reminder to the FMU community and alumni base to support our students and give back to the university that helped them get their start," said Lauren Stanton, Vice President of Institutional Advancement and Executive Director of the FMU Education Foundation. "There is nothing more rewarding than seeing one generation share the impact FMU had on their lives and want to pay it forward to the next one."
Day of Giving is an annual tradition at FMU with the goal of raising funds for student scholarships. Day of Giving proceeds aid in improving the educational experience of FMU students, who go on to graduate and contribute to the community and state. Donors can allocate funds to a specific area or establish funds that align with their passions. 
With a contribution of $50 or more, donors will receive a limited edition FMU hoodie.
To contribute to Day of Giving, visit https://connect.fmarion.edu/givingday.