December 14, 2020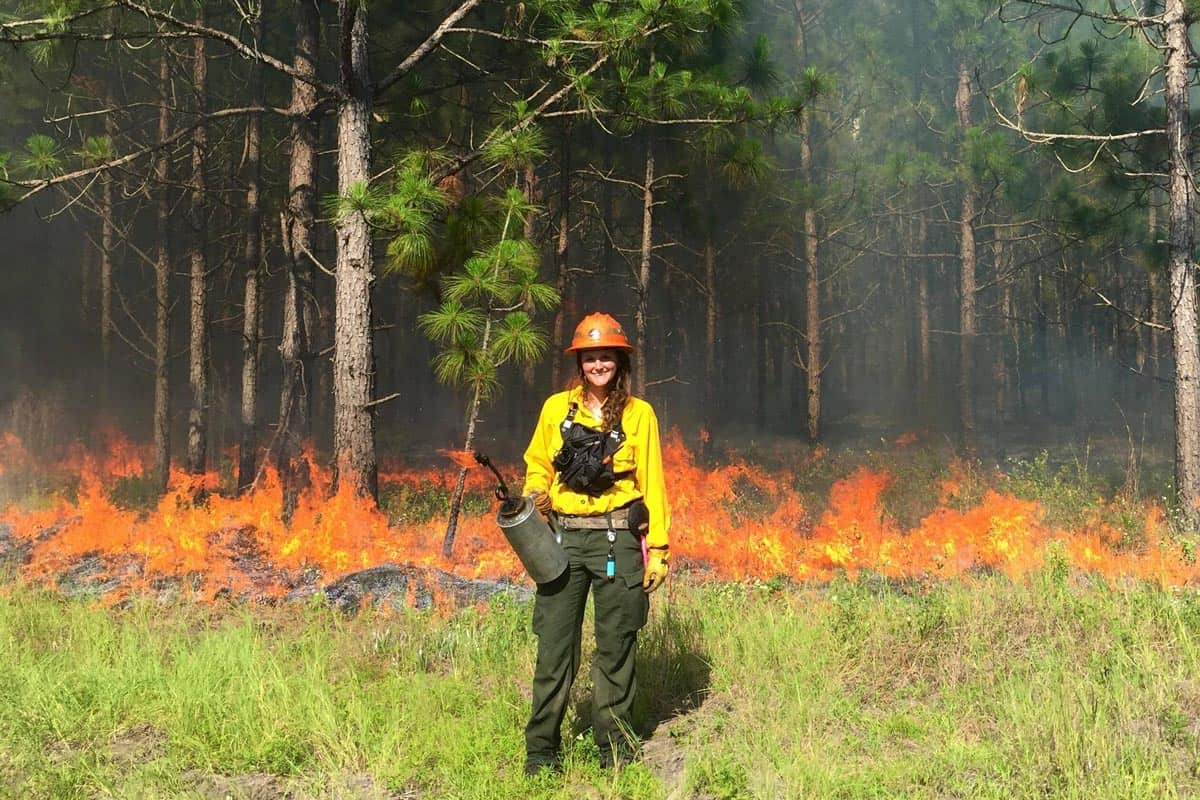 FMU's Hebler takes to the field with DNR
FMU grad Savanah Hebler plans to one day set her chosen field on fire.
For now, she's content setting fields on fire for the South Carolina Department of Natural Resources.
Hebler, a biology major who was among the 336 students graduating during Francis Marion University's fall commencement ceremonies last weekend, spent much of her last semester as an intern with SCDNR. Her job: help  manage and execute prescribed burns in the state's designated Heritage Preserves.
Heritage Preserves are protected areas that play a critical role in conserving fish, wildlife and other natural resources. They serve a different purpose than state park lands. SCDNR scientists use prescribed burns to restore and maintain important longleaf pine habitats, along with the biodiversity that goes along with them. 
Working with SCDNR Heritage Preserve manager Johnny Stowe, Hebler was able to take her education as an environmental science student (that was her speciality within the biology major) and put it to work in a real world application. Hundreds of FMU students, in dozens of academic majors, participate in internships each year. Experiential learning is a key part of FMU's individualized academic experience.
"It was really stepping out of my comfort zone," Hebler says. "I've been immediately thrown into the experience. I'm getting training while I'm out there, but I'm also getting my education, too. I was working outside and doing something that I felt really mattered." 
Heber later curated a presentation on her experiences with DNR at the Environmental Education Association of South Carolina and Southeastern Environmental Education Alliance 2020 conference.
Hebler will continue working with the state agency this spring and summer. She may choose to continue SCDNR career as a full-time employee. She says she is always considering attending graduate school.