Welcome to The Cottage at Francis Marion University!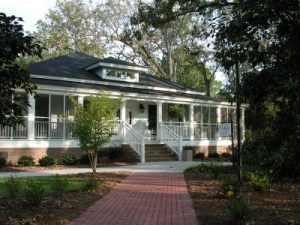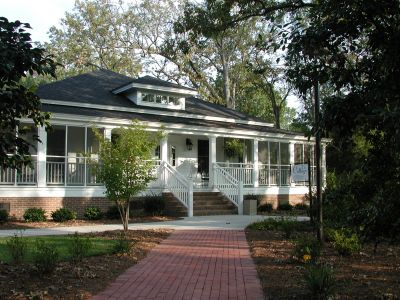 General Information About the Cottage

The BB&T/Amelia Wallace Faculty/Alumni Cottage is a 4,000-square-foot facility that serves as a gathering place for Francis Marion University faculty, staff, alumni, and guests. Set amidst the oaks, crepe myrtles, dogwoods and azaleas characteristic of the FMU campus, The Cottage is a quiet haven located between the Stokes Administration Building and the Stanton Academic Computer Center.
Constructed in 2003 with private donations, The Cottage is a beautifully landscaped, modern facility with Southern low country charm that preserves the heritage of the original house that was located on the property. Operated by the FMU Foundation as a benefit to Francis Marion University, the facility is named in honor of BB&T, a major benefactor, and Amelia Wallace, whose family donated the first 100 acres of land on which the University is located.
Serving as a focal point for faculty and alumni programs and events, The Cottage is available for use by faculty, staff and alumni or others with FMU affiliation. The perfect tranquil setting and ambiance for meetings, conferences, training sessions, special luncheons or dinners and receptions, The Cottage also may be leased by individuals and organizations as availability permits.
Directions to the Cottage

Option 1: From Highway 301/76 heading east, pass through the 4-way intersection at the main entrance to campus, go about 1/2 mile then turn right at Gate #6 onto Wallace Woods Road. Take a right onto Cottage Road (Access Road) which will take you into Parking Lot F. Take a right all the way around the parking lot until you reach The Cottage, which will be the white building on your left.
Option 2: Turn right at traffic light onto Highway 327 (Francis Marion Road) and left at Gate 2. Park in Lot E (directly ahead) and follow brick sidewalk to The Cottage.
An Adobe Acrobat PDF file combining these directions and a map is available through this link.