September 27, 2017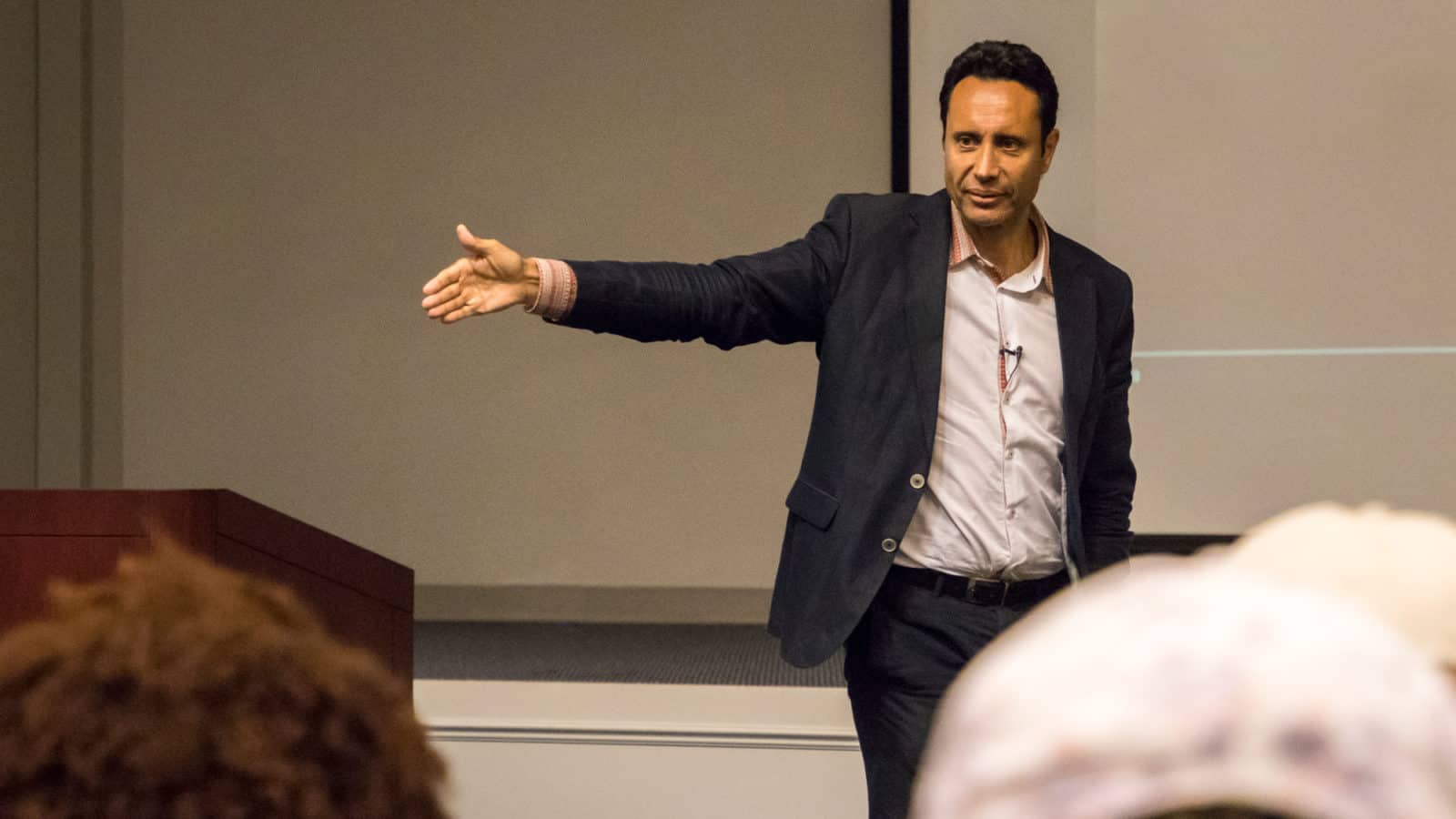 Francis Marion celebrates Hispanic Heritage Month
Francis Marion University celebrated Hispanic Heritage month by welcoming award-winning filmmaker and renowned inspirational speaker, Jesús Nebot to campus on Wednesday, Sept. 27.
Nebot invited students to examine their preconceived notions of immigration and the measures which should be taken to become an American citizen.
"We all need to let go of our judgments of one another in order to live peacefully in a world as diverse as ours," Nebot says. "That's the spirit that brings me here to talk to… My goal is to help bring us together."
Students from throughout Francis Marion's student body attended Neobt's presentation in the Lowrimore Auditorium, which was hosted by the University's Office of Multicultural Affairs, along with the Multicultural Advisory Board.
Nebot brought his own inspirational story to campus, citing some of his life experiences growing up in Spain, emigrating from his home country and living as undocumented citizen in France, and eventually becoming a successful filmmaker.