August 5, 2019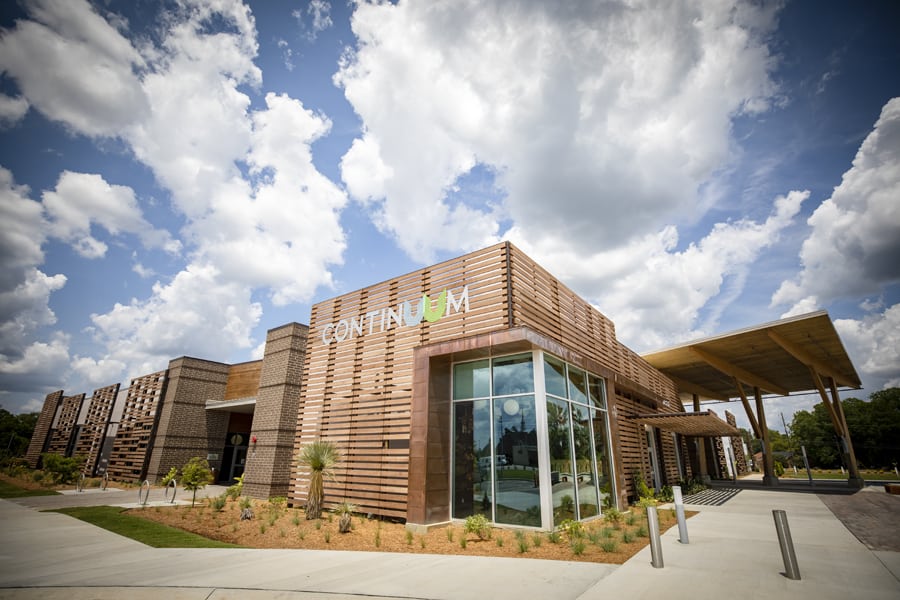 Francis Marion debuts Florence, Lake City business incubators
Francis Marion University is providing a buoy to entrepreneurs of the Pee Dee with the opening of two new business incubators in Florence County supported by the University.
The incubators, located in downtown Florence and Lake City respectively, are operated by the University's Kelley Center for Economic Development. They provide tenants with the reasonably priced, first-class office space; some support services; and the opportunity to collaborate with other entrepreneurs and subject matter experts to help accelerate business growth.
The Florence-based incubator is located on the second floor of the just-opened University Place building at 142 North Dargan Street. It's a three-story structure gifted to the University by the City of Florence and refurbished with help from the Drs. Bruce and Lee Foundation. The building also houses some FMU offices, the offices of the North Eastern Strategic Alliance (NESA), and a first floor art gallery.
Lake City's brand-new, state-of-the-art Continuum is the host for the other incubator in one of the most architecturally diverse buildings in the state. The Lake City incubator offers the same benefits as the Florence location. It is located in the same building as the Continuum's classrooms and office but is accessed through separate entrances.
The Continuum is a unique educational center, offering dual enrollment courses for high school students through FMU-certified faculty, and technical college courses through Florence-Darlington Technical College. 
The incubators are designed to foster business growth within the Pee Dee region.  Tenants in the incubators receive space and support for a one-year period. Incubator fees, including space are support, are just $200 per month.
The incubators' support programs are tailor made to encourage the growth of small businesses. Services include a dedicated technical assistance staff, referrals to program partners, professional development and training opportunities, and more.
Qualifying businesses must be in the research and developmental, or their start-up phase. The application process includes the submission of a formal business plan and an in-person interview.
Eligible businesses include, but are not limited to, professional service firms, pre-launch businesses, or an expanding business. Business needs and size is also a factor in determining eligibility. The acceptance process includes submission of a formal business plan and an interview. A pre-qualification application is available on the website for those interested in exploring the business incubation program at the Florence or Lake City location.
The Kelley Center for Economic Development has operated in downtown Florence since 2016, providing business incubation services, post-launch assistance, technical support, and enterprise development aid to new and expanding businesses throughout the Pee Dee.
For more information on the two business incubators, visit fmarion.edu/kelleycenter or contact the Kelley Center at 843.661.1205.