January 18, 2023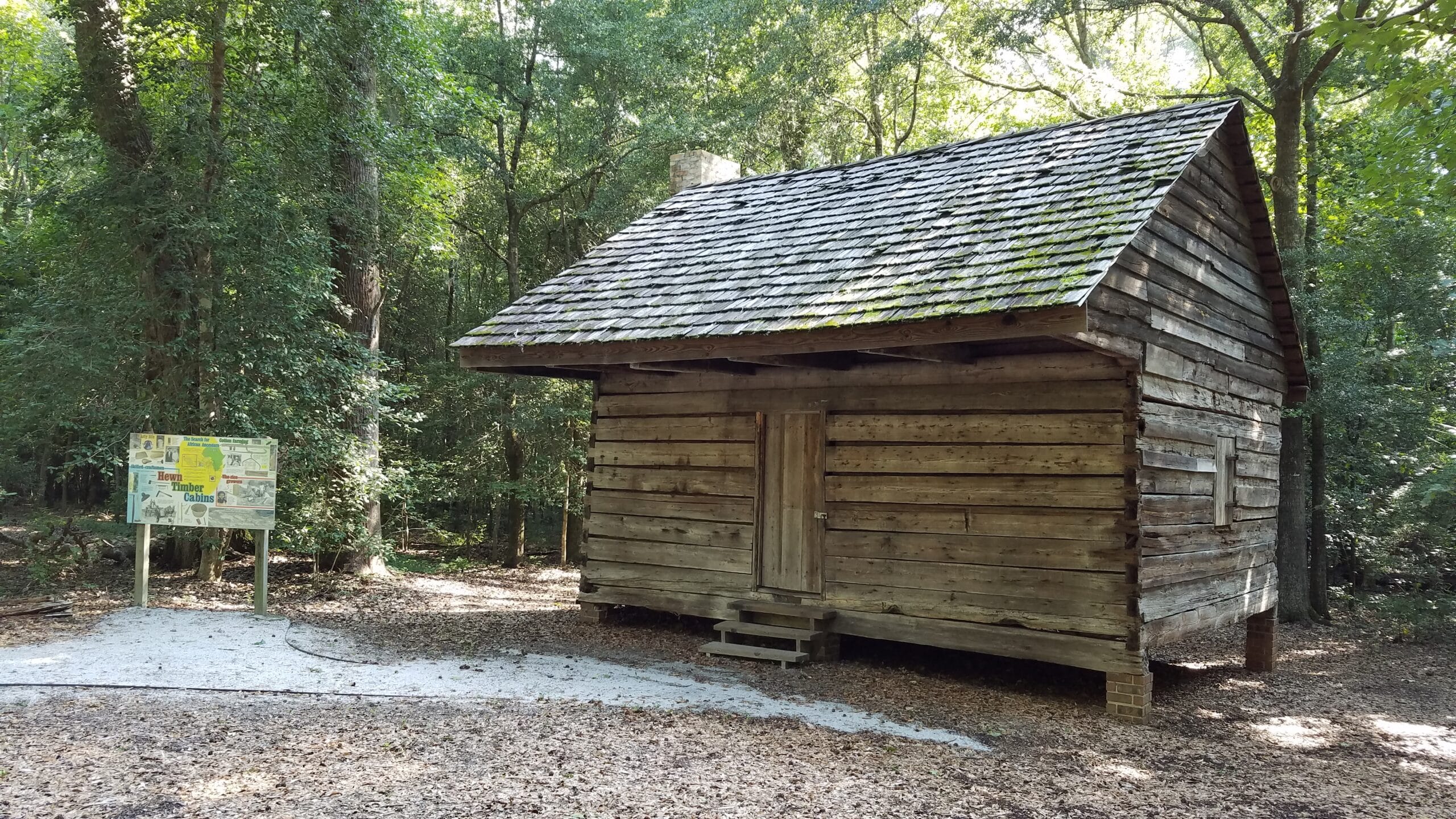 Francis Marion Hosts Hewn Timber Cabins Presentation
Francis Marion University will host a lecture on Thursday, January 19 at 6:00 p.m. in Chapman Auditorium entitled "A Plantation Economy and African Americans at Mars Bluff: A Brief Historical Perspective." Presented by FMU professor emerita Yvette Hammonds Pierce, the lecture covers her research on the history of the cabins and the lives of those who lived in them.
The historic Hewn Timber Cabins on FMU's main campus date to the mid-19th century and were the living quarters for slaves, and later, for sharecroppers. They are a part of the legacy of the land, and part of the region's historical heritage as well. The cabins are listed on the National Register of Historic Places.
"The Hewn Timber Cabins on FMU's campus, homes for those who were previously enslaved, have been a concern for many over the years. Yvette's research should broaden our understanding of the cabins' relationship to the Mars Bluff community and the University," says Linda Sullen, former President of the FMU African American Faculty and Staff Coalition.
Yvette Hammonds Pierce, who worked at FMU as a reference librarian and associate professor before retiring in 2007, was the perfect person to lead this effort. During her time with the University, she was actively involved in many campus organizations. Her involvement extended to the Florence community in the form of volunteering, leading, serving on several boards, and working with the educational system.
"Yvette served this University well as a member of the faculty and as a reference librarian," says FMU President Fred Carter. "Her research on the cabins is thorough, deliberate, and thoughtful. We are deeply appreciative of her willingness to share it with us."
Hammonds Pierce received a Bachelor of Arts in English from Tuskegee Institute in Tuskegee, Alabama and a Master of Arts in Library Science from the University of Michigan.
"As a founding member of the FMU African American Faculty and Staff Coalition, I believe that Yvette Hammonds Pierce, a former FMU librarian with over thirty years of experience, has been a huge asset to this mission," Sullen said. "I hope that the presentation by Yvette will offer a deeper understanding and appreciation of the lives and history of the people who contributed much to the development, growth, and prosperity of this area."