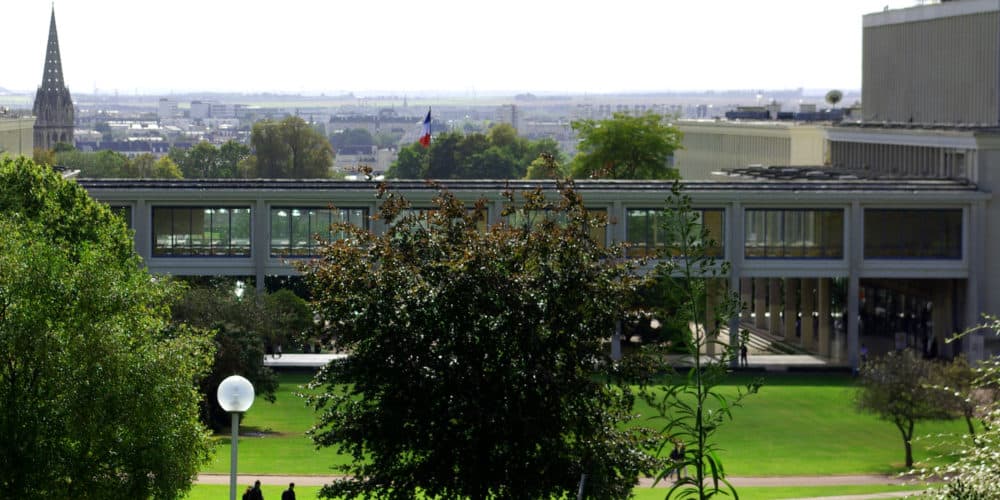 Quick Glance
Terms Offered

Fall and Spring semesters
Language Requirements

All courses will be taught in French
Transfer Courses Available

French language and Culture
Application Deadline
Spring: October 2, 2023
Fall: March 1, 2024
Orientation Meeting
All students are required to attend a predeparture information session shortly before studying abroad
About
Founded in 1432 by John of Lancaster, the University of Caen today accommodates almost 25,000 students. In 1944, during World War II, the university was destroyed by bombing. Reconstruction began in 1948, and the new university was inaugurated in 1957. Its logo, the Phoenix, symbolizes its rebirth. The town of Caen, about two hours north of Paris, is known for its historical buildings dating back to the reign of William The Conqueror, who is buried here.
For more information visit their website, Université Caen Normandie.
Accommodations
Prepayment of tuition and purchase of a housing and meal plan at FMU will cover the same expenses at Caen, where you will live in campus dorms.
Visa
Students will require a visa to study in France, and will work with their FMU Liaison through "Visas to France" to meet the requirements.
Applying to Uni Caen

The application to the University of Caen, after you have been accepted to the FMU exchange program, will require a completed online application form, which must be processed immediately so that your letter of acceptance from Caen arrives in time to begin your visa application process.
Your FMU liaison, Dr. Kaufman, will assist you with the online application and the CampusFrance application process, and in making sure the correct housing and meal plan are selected for your FMU bill. Once you've received your acceptance packet you will apply for housing and purchase your plane tickets. These tickets are needed as part of the Visa application. You will also need to have additional documents for your Visa appointment.