Mass Communication Programs
Developing communication skills for mass media and allied professions
With offices located in the Cauthen Educational Media Center, the Mass Communication Department became the 10th and newest of the College of Liberal Arts departments on July 1, 2003.
The five full-time faculty members are dedicated to providing students with a wealth of practical experience from their years of working as professional print and broadcast journalists as well as in public relations.
It is the mission of the faculty to provide students with guidance and encouragement in developing communication skills that will be useful for working in the mass media or allied professions. For students who do not anticipate a media career, the faculty provides guidance and encouragement so that they may become more intelligent consumers of media messages, better understand the role of the media in the United States today, and become more informed, responsible and articulate as participating citizens.
The Mass Communication program is designed to give all students a well-rounded understanding of the various facets of the field within a liberal arts context. While students are given a variety of hands-on training to develop communication skills, the faculty also promotes critical thinking about the issues, history and principles of the practices that impact nearly everyone every day.
Broadcast Journalism
The broadcast option prepares students to begin careers in broadcast journalism or for graduate school. Students take a series of hands-on production courses that utilize state-of-the-art editing equipment and  cameras.
The courses provide students with knowledge of broadcast news writing, field reporting studio production and on-air presentation. More advanced courses build on skills introduced in the foundation classes.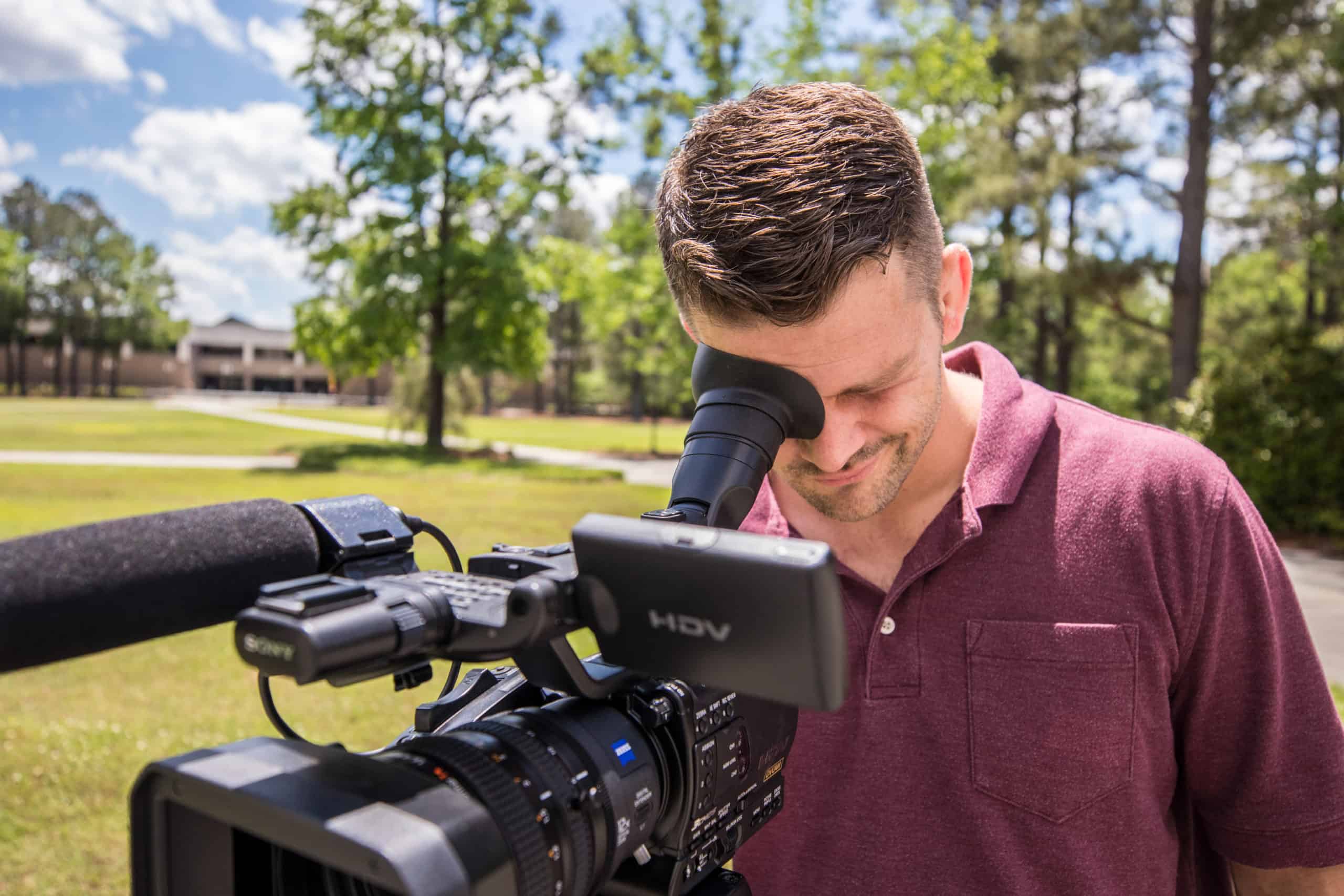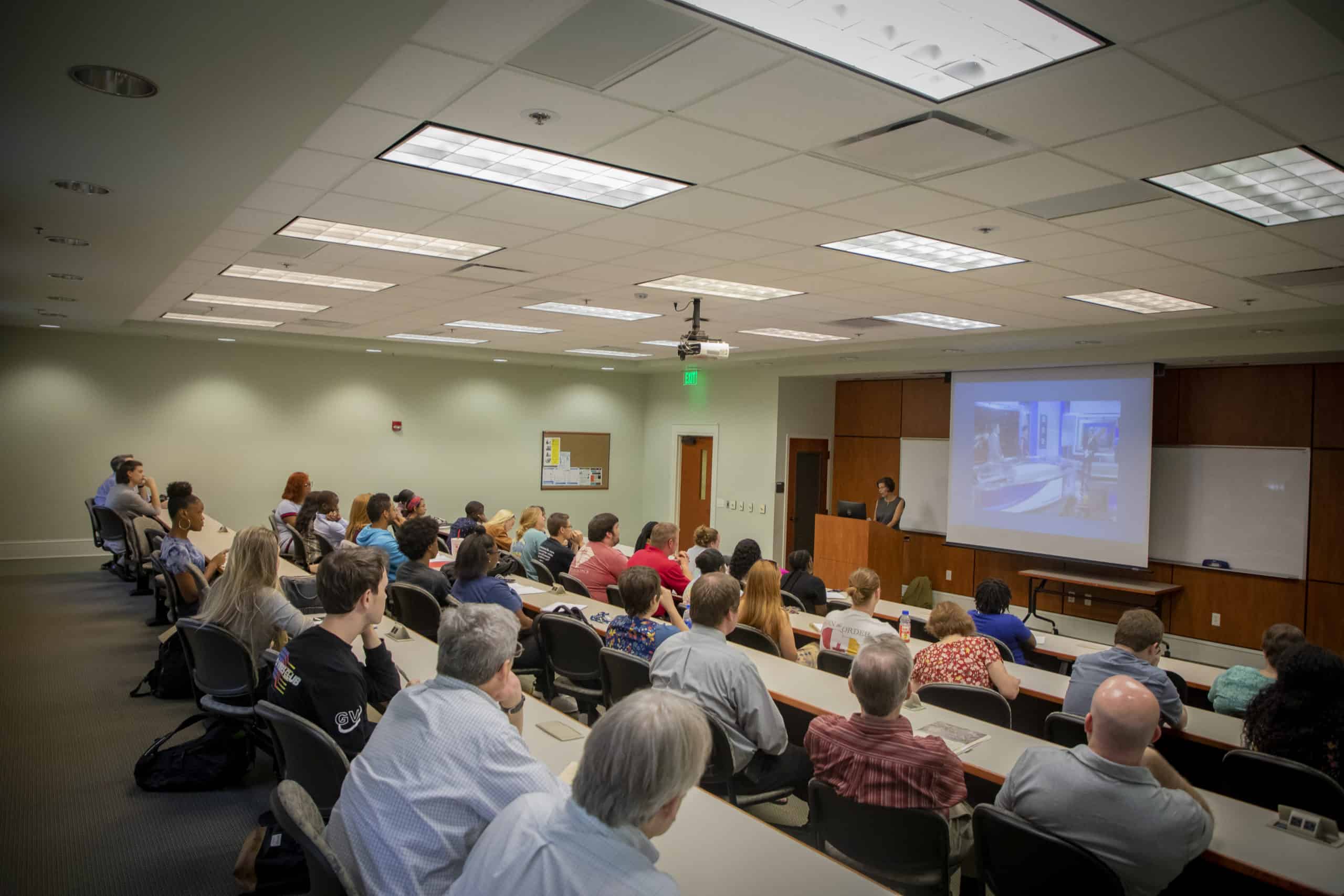 Public Relations
The public relations option prepares students for careers in business, industry, government, trade associations, professional societies and nonprofit organizations or for graduate school.
The foundation course introduces the basic public relations principles, practices and theories. The track courses develop communication skills with assignments that include print and video news releases, feature stories, newsletters, brochures, public service announcements and web page development.
In developing the skills and knowledge to create strategic messages, students are given assignments requiring them to develop a campaign for a specific client.
The capstone course in the specialty deals with contemporary issues and crisis communication and involves students in discussions and activities designed to enhance the analytical thinking and problem solving skills necessary for success in the field.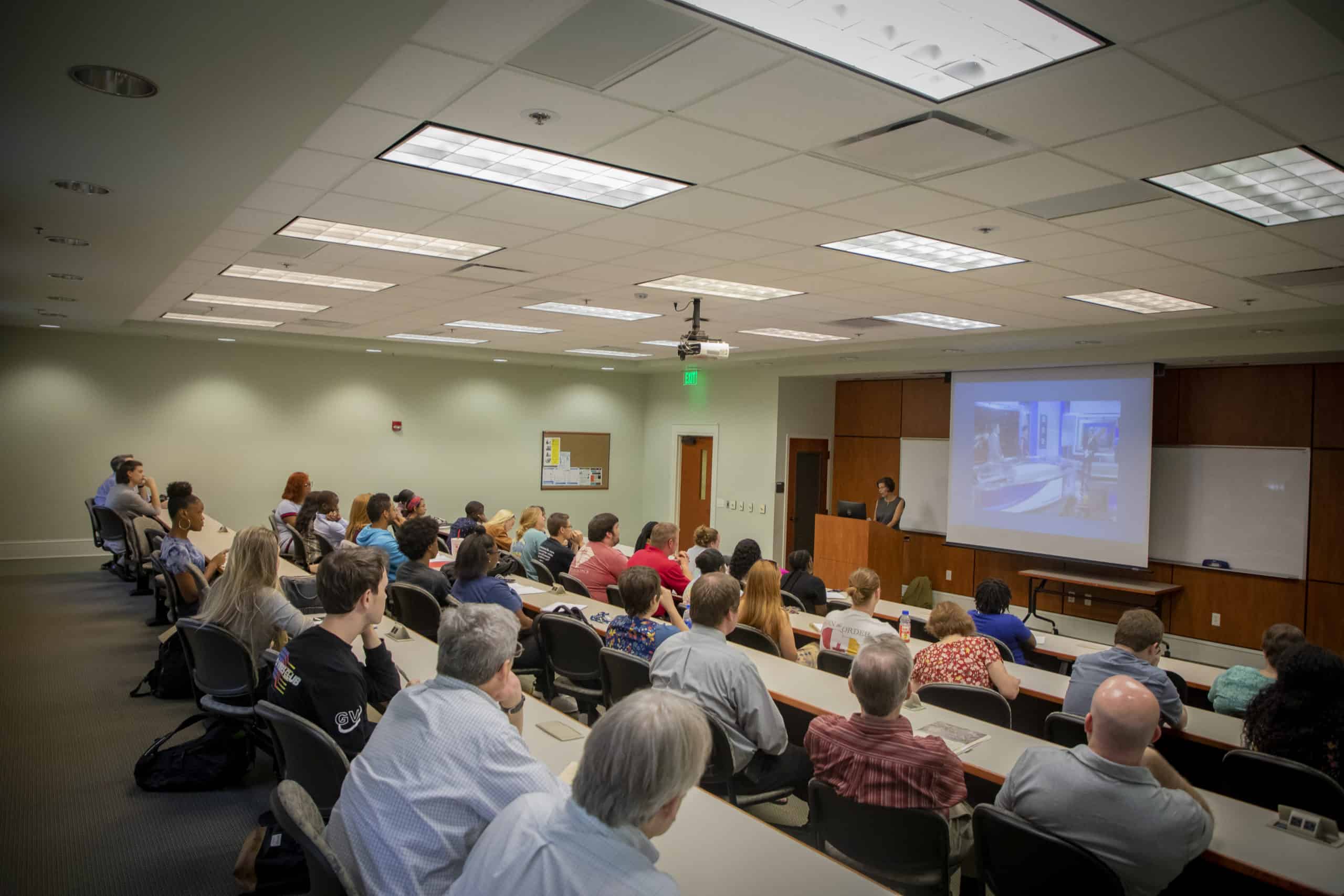 Convergence
The convergence journalism option prepares students for a career in the multimedia work place or for graduate study.
Students are encouraged to learn the news gathering and feature writing techniques unique to print, on-line and broadcast journalism and be able to report, write and present each story for all three of the media platforms.
Cauthen Educational Media Center
Production facilities and equipment for the Mass Communication program are housed in the John K. Cauthen Educational Media Center. Included are television studios and control rooms, state-of-the-art computerized video editing and portable video production equipment.
The professional staff of the Media Center works closely with the Mass Communication faculty to provide a comprehensive instructional program.  It is the purpose of the Media Center to improve teaching and learning opportunities for the campus and community through the following:
Acquisition and production of instructional materials
Operation of a resource area for storage, distribution, utilization and retrieval of instructional materials and equipment
Operation of distance learning facilities
Operation of programs and facilities that encourage regional growth and development