May 16, 2023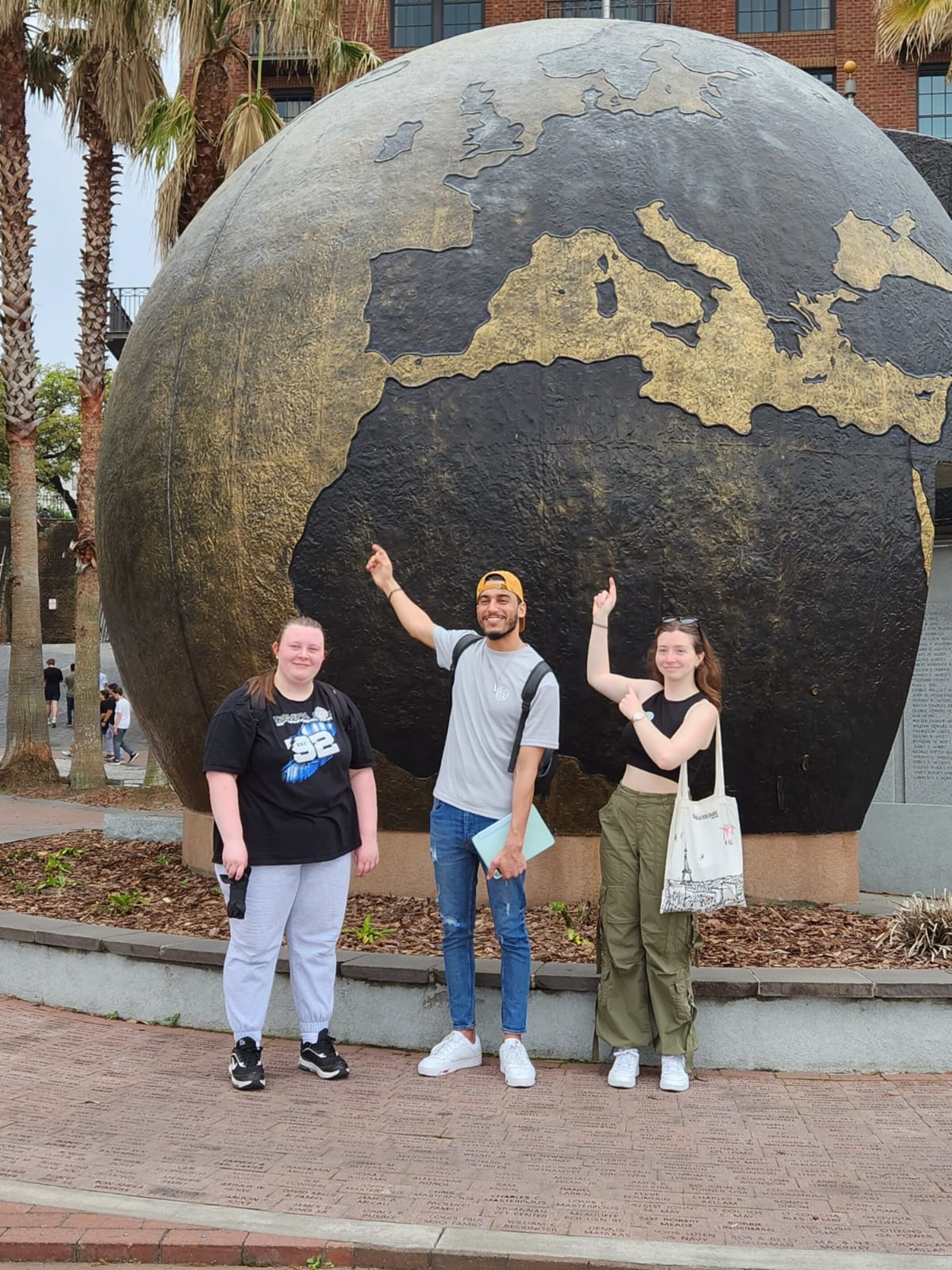 My Exchange Semester at FMU – by Andréa Bazin
My name is Andréa Bazin, a graduate student from the Universitè Caen Normandie (UNICAEN) and I studied on exchange at Francis Marion University (FMU) this spring. Below are just a few highlights of my experience this past semester.
Academic Life
I enrolled in 18 credit hours for this semester. I chose classes at FMU that correspond to the degree I am currently pursuing in France: Master in Applied Foreign Languages – International Business Implementation. I am also enrolled in the "Southern Culture Experience" class that is offered to all incoming exchange students at FMU. This class consists of completing the different activities, excursions, and experiences listed in the FMU Passport Experience booklet, which is filled with recommendations of activities to do and places to visit during our time in the United States.
I have particularly enjoyed the Marketing Research class with Dr. Marie DeVincenzo. It has been a new experience working for an actual client and it has made the class very engaging. I will recommend that exchange students from UNICAEN sign up for this class because it has provided me with the most professional experience.
Internship
I had the opportunity to complete an internship with International Programs at FMU and assist them with creating social media and promotional material for different events on campus, as well as working closely with the McNair Institute. Thanks to this experience I have improved my communication skills and I have learned how to promote a brand such as International Programs and build a community around that. I also loved meeting the International Perspective speakers, Ms. Michele Ruehs Steinbuch and Mr. Andy Sisk, and to hear about their career and experiences abroad. It is always good to hear about different success stories of people who have an attraction to discovering the world.
During the semester, I wrote a report and completed a different assignment for the English Internship course with Dr. Christine Masters. It has really helped to reinforce my writing skills and to become a professional communicator.
I really want to thank Mrs. Dungan, Dr. Blackwell and Dr. Titanski-Hooper for giving me the chance to work with them and for their trust in me. The supportive environment of International Programs and the McNair Institute have had a very positive impact on my learning experience. I have developed a new interest in international relations that I had not thought about before. I did a lot of different tasks and every day was different from the other. It has allowed me to participate actively in campus life and to find about different activities that I would not have thought to participate in before.
Campus, Leisure Time, and Travels
Being an exchange student at Francis Marion means going on trips to discover what the South Carolina has to offer. We went to Columbia to visit the State House, an unmissable place full of history, as well as the Modern Art Museum and wandered downtown. The trip to Savannah was wonderful. It is definitely worth the drive! We did a trolley tour and ate at a famous place. We visited different parts of the city and saw the Colonial Houses as well as Forsyth Park. We had a walk alongside the river and admired the views.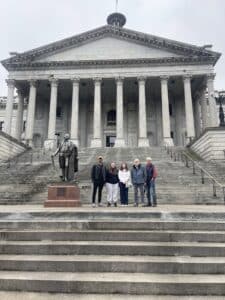 I would also like to thank Dr. Jon Tuttle, for inviting the exchange students to participate in the Honors activities. I discovered the wonderful world of the DEFY trampoline park, we went to see a play and eat pizza, and we had our Honors Cookout with delicious tacos to finish up the semester.
Thanks to Dr. Elizabeth Zahnd, we had the chance to go to the most famous Broadway Musical, Les Misérables, in Greensboro, North Carolina. It was a wonderful experience that I will never forget.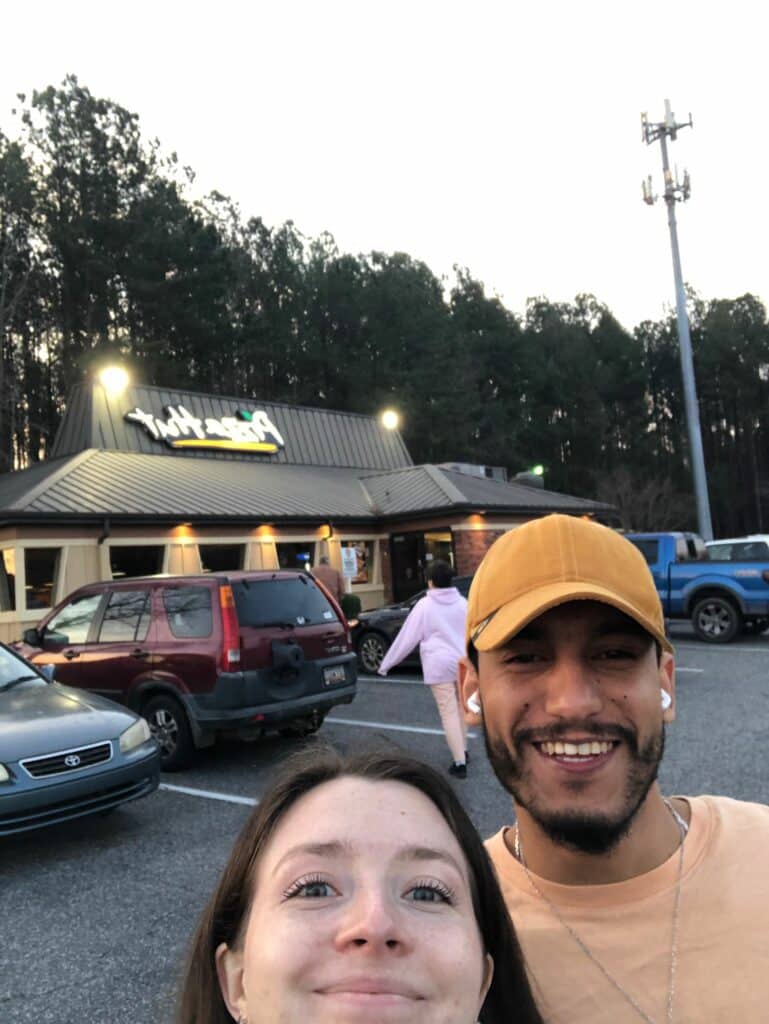 Ihad the opportunity to travel in my free time to Atlanta. It is a beautiful city very urbanized that has been growing exponentially throughout the years. The aquarium is absolutely amazing. During Spring Break I went to New Orleans in Louisiana, it was a "Wow City." The atmosphere was very different from the other places I visited before. Beignets and Café au Lait from Café du Monde are worth the hype. Of course, I visited the French Quarter, and stopped by the Napoleon House. I loved to see the alligators during a Bayou tour. To finish, I went to New York City. it was just fabulous. I will never forget how mesmerizing this city is. There was a lot going on everywhere. I really really enjoyed feeling so small and being an atom in a system that is so much bigger than me.
Overall, I had a good time at FMU. I met different people from different places and learned a lot about myself and American culture. It was not a fairy tale everyday but I made the best out of it. My favorite places in Florence are Eggs Up Grill for brunch and Konichiwa for lunch and dinner. The food is just delicious. I'd recommend to everyone to go to Bucees at least once! It was my first time in a super store, I loved their decorations with the theme of South Carolina.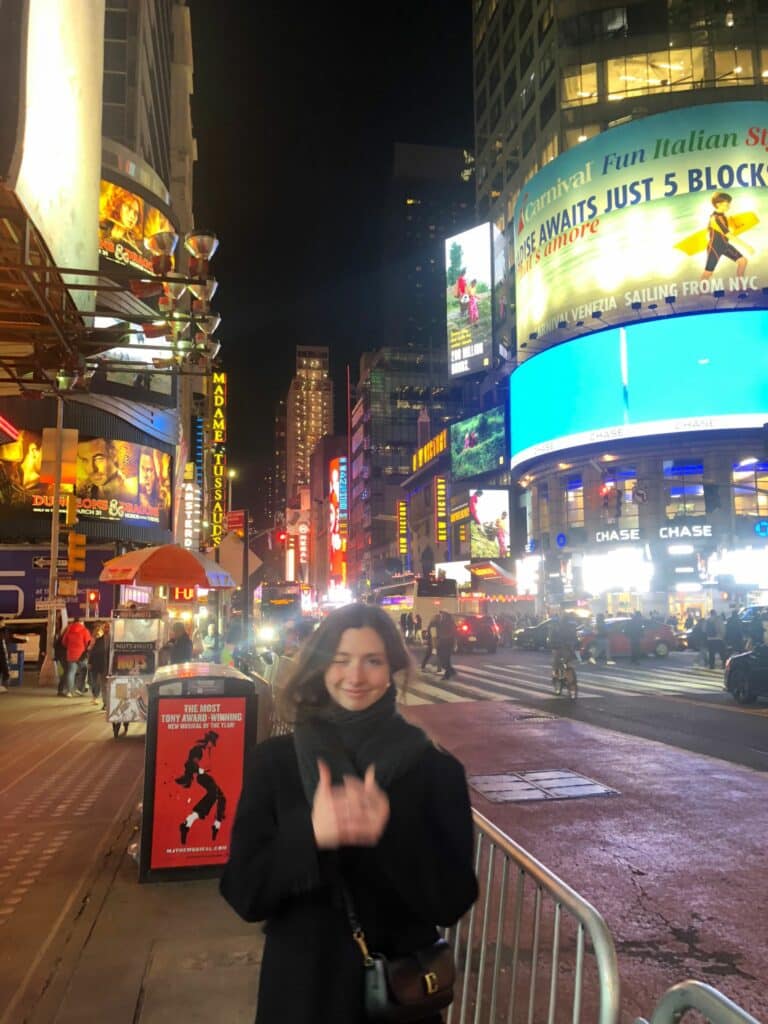 The friends I made have been very caring and kind. I will miss them all and will never forget what we lived together. Our trips to Myrtle Beach were fantastic. It was fun to hang out all together at the dinning hall and just to be reunited.
Living on campus was a fun experience as well. It is always fun to go cheer our athletes when they have games and to be part of the community. Don't be afraid to get out of your way and to attend different events even if you are shy, because it is the best way to connect with other students and to get insights from the American student life.
The most difficult part for me was to adapt to the time differences and to the way Americans manage their schedule and space. It was one of the main differences that I noted with France, here people tend to put more distance when they interact and do things very early while in France we are more laid back. Cultural shocks did happen and I struggled to read the social cues. The more time you spend immersed in American society the better you will get it.
I liked to relax in the soccer fields with a book during the sunny days, and to pet the cats during my free time. My favorite is Tigrette, also called Cosmo and Garbage (she likes to sneak in the garbage for some reason that she did not meow yet). It was very funny to see the squirrels interact on campus while going to class.
Thank you Francis Marion University for making this semester a great experience that made me grow as a person for the best.