January 19, 2022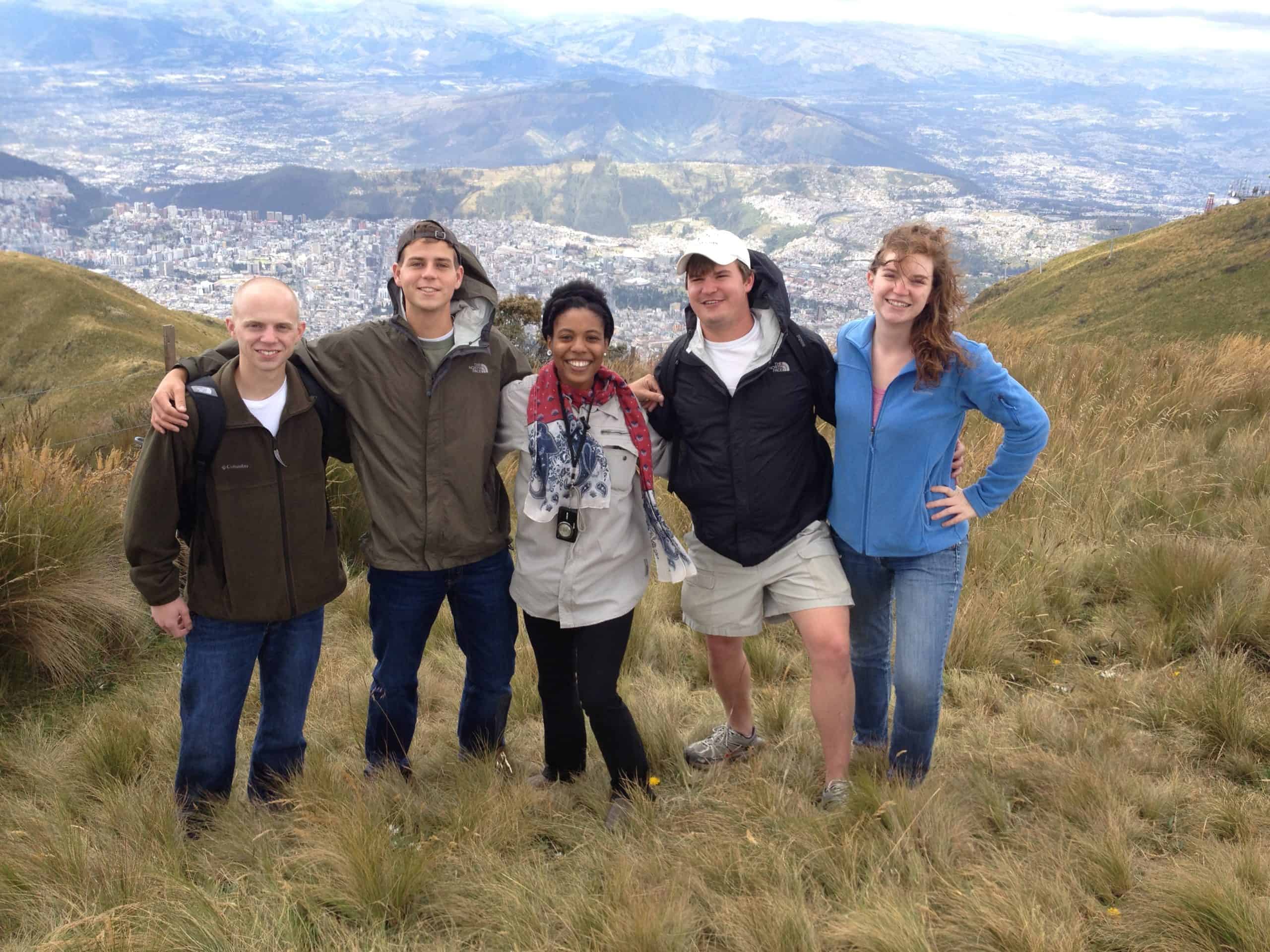 New funding paves the way for growth at FMU's Wildsumaco Biological Station
FMU's Wildsumaco Biological Station in Ecuador is expanding its facilities to further enhance the experience for faculty and student researchers.
Located in the foothills of the Andean Mountains, the station is an international hub for biological research. The facility currently consists of two buildings, a residence hall and a multipurpose room, but will soon include a new laboratory. FMU's continued investment in the Wildsumaco Biological Station has created significantly more opportunities for scientific research and instruction since its inception ten years ago.
"We have funding now that we have already committed to the next phase of expansion at the Station," said Travis Knowles, FMU biology professor and director of Wildsumaco Biological Station.  "We want to apply to the National Science Foundation and other grant agencies for funding to equip the lab, so we have a good plan in place." 
FMU partnered with UNC-Wilmington, Pontificia Universidad Católica del Ecuador, and the Wildsumaco Wildlife Sanctuary in 2012 to create a research and lodging facility where biologists and related faculty can study and monitor rare and diverse species unique to the region.
"A decade ago, FMU and UNC-Wilmington joined with a group of Ecuadorian partners to develop an exciting new biological station in the foothills of the Andean Mountains." said Dr. Fred Carter, president of Francis Marion University. "Much of the collaborative effort was accomplished by Travis Knowles, one of our most innovative and resourceful biologists. The Station and the quality of work that it has produced has substantially exceeded the expectations of all of the institutions involved. We're excited about expanding the facility so that even more students and faculty can undertake meaningful research in this unique international setting."
Wildsumaco Biological Station can house up to 18 faculty or student researchers. Currently, the facility has a multipurpose building that functions as a dining hall and lecture space for visiting groups. Quite beyond the mission of serving as an educational resource for students and researchers, Wildsumaco Biological Station instills the importance of protecting biodiversity.
"It opens a window to a new world for students," Knowles said. "One of the biggest environmental issues globally is the loss of biodiversity because of the extinction of species around the world. There's no better way to make students aware of that problem than to immerse them into a real center of biodiversity and expose them to the wonders of a system they've never imagined. It's both a cultural and scientific experience. It's eye-opening and world-expanding for anyone who goes there. That's how we keep interest in this problem going and generate solutions for the future."
Students interested in applying for FMU's international program at Wildsumaco Biological Station may visit https://www.fmarion.edu/internationalprograms/wildsumaco/ or contact program liaison Professor Travis Knowles at tknowles@fmarion.edu.