June 25, 2019
PAC's 2019-20 lineup is mighty tempting
Temptations, Shawn Colvin, Texas Tenors and more highlight upcoming schedule. See any three for just $99 during limited offer
Francis Marion University's Performing Arts Center is offering some real temptations in its 2019-2020 entertainment season.
That includes the actual Temptations, who'll bring their famous sound and style to the PAC on March 7. 
Also on the 2019-2020 schedule, just announced by PAC Director Bud Simmons are Grammy winners Steve Earle and Shawn Colvin, fellow Grammy winner and songwriting legend Jimmy Webb, the red-hot Texas Tenors and Gin Blossoms.
Simmons said additional shows may be added to the season at a later date.
Tickets for all six shows go on sale July 1. 
Ticket prices range from $37 to $57 for mid-tier tickets. But for a limited time, patrons can purchase a special "Tempting Trio" ticket for just $99. That's three tickets for less than $100!
The Tempting Trio offer is available through July 15.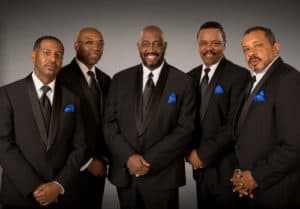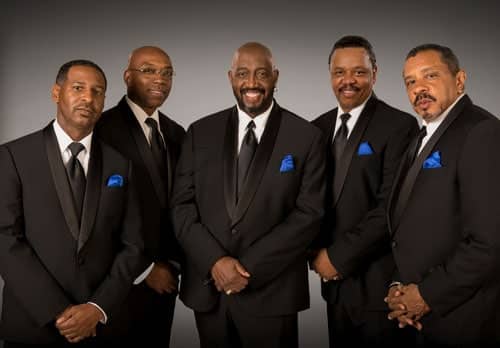 The Temptations are an undeniable music icon. They are on Rolling Stone Magazine's list of the 100 Greatest Artists of all time, and are the recipients of a Grammy Lifetime Achievement Award. 
Their timeless music has produced platinum albums and chart-topping hits across the decades, and remains as relevant and enticing — tempting some might say — today as it's ever been. The new jukebox musical "Ain't Too Proud," based on the Temptations' fascinating story, opened on Broadway March 2019. It was nominated for 11 Tony Awards and won a Tony  — no surprise here to Temptations' fans — for Best Choreography.
Steve Earle and the Dukes and their southern-tinged rock, opens the 2019-2020 season on Tuesday, Aug 27. The original "Hardcore Troubadour," Earle is a Grammy-winning singer-songwriter who has released 15 studio albums, and penned the beloved classics "Copperhead Road," "Hardcore Troubadour," and "The Galway Girl."
The Gin Blossoms, a Tempe, Arizona-based "jangle pop" group, will be the PAC on Oct. 11. The band had two gold and one platinum album. Their 1994 release "Found Out About You" topped Billboard's Modern Rock Tracks. "Hey Jealously," "Follow You Down" and "Til I Hear it from You" both reached the top 10. The band has appeared on The Late Show with David Letterman, Saturday Night Live, and The Late Show with Jay Leno.
Jimmy Webb, one of America's legendary songwriters and singers, will be at the PAC on Jan. 25 to present his special show "The Glen Campbell Years." Webb is a member of three different songwriter's halls of fame, is a two-time Grammy Award winner, and has seen his songs become number one hits on one chart or another an incredible 16 times.  Webb has written songs as diverse as "Up, Up and Away," "The Highwayman" and "MacArthur Park." Some of his biggest hits were performed by the late, great Glen Campbell, including "Wichita Lineman," "Galveston" and "Honey, Come Back." Webb will sing the hits from the Campbell years and share stories about the creation of those songs during the show.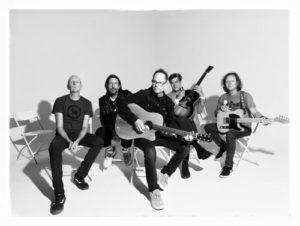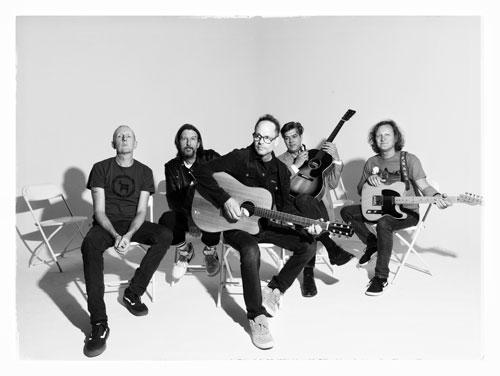 The Texas Tenors , who bring their inspiring three-part harmonies to the PAC on Feb. 15, are the most successful music group in the history of America's Got Talent! Since appearing on the show in 2009, the trio of JC Fisher, Marcus Collins and John Hagen have released four studio albums, two PBS Specials, four DVDs, multiple singles and even a children's book. They've won three Emmy Awards, and the The Gelett Burgess Award for Excellence in Children's Literature. Their most recent albums "Rise" and "A Collection of Broadway and American Classics" both debuted at number one on the Billboard Classical Chart.

In an era when female singer-songwriters are increasingly ubiquitous, Shawn Colvin, who'll be at the PAC on April 25, stands out as a singular and enduring talent. Her songs are slow-release works of craft and catharsis that become treasured, lifetime companions for their listeners. As a storyteller, Colvin is both keen and warm-hearted, leavening even the toughest tales with tenderness, empathy, and a searing sense of humor.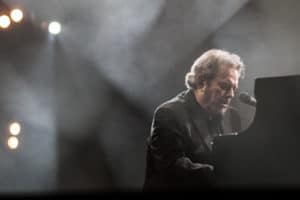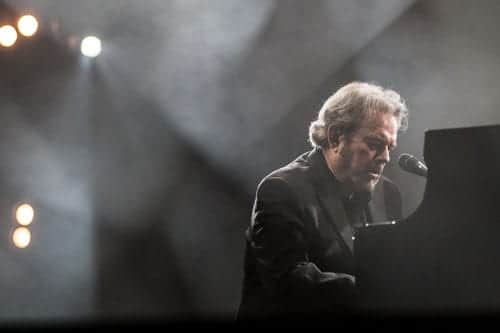 Colvin has won three Grammy Awards and been nominated for six others. She's released 11 albums, written a critically acclaimed memoir, maintained a non-stop national and international touring schedule, appeared on countless television and radio programs, had her songs featured in major motion pictures, and created a remarkable canon of work.  One of her most recent albums is 2016's Colvin & Earle, a collaboration with Steve Earle, another member of this season's PAC lineup. 
Colvin is also the winner of a Lifetime Achievement Trailblazer Award, received at the 2016 Americana Music Honors & Awards.
As a companion to that release, Colvin will embark on a "Performing Steady On Acoustic in its entirely, plus other favorites," tour. Her concert at the PAC in April will be a part of that.