February 5, 2019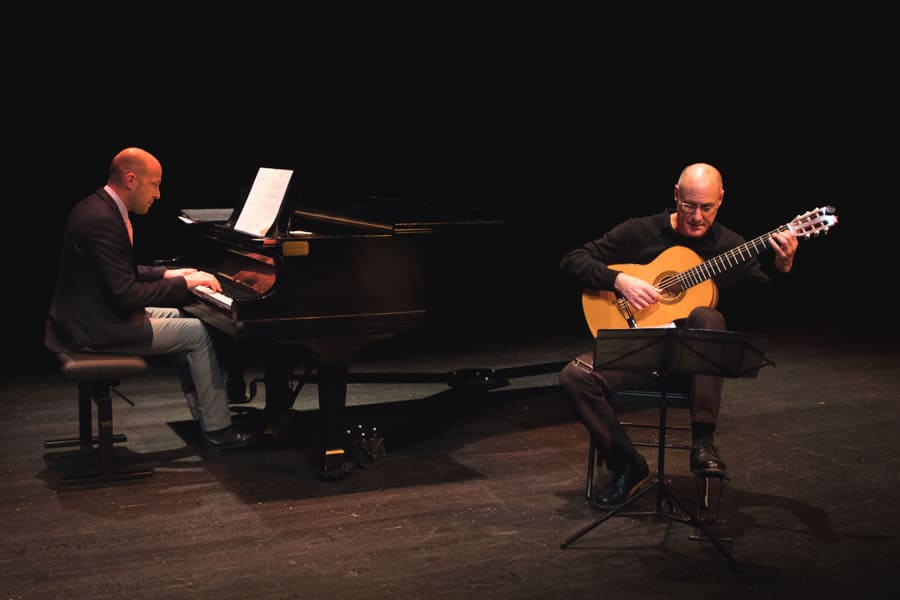 S.C. Chamber Music Festival back at FMU's PAC for seventh year
The South Carolina Chamber Music Festival returns to Florence and the Francis Marion University Performing Arts Center  for its seventh season and a full week of classical chamber music beginning on Monday, Feb. 25.
The South Carolina Chamber Music Festival is produced by Francis Marion University piano virtuoso Dr. Paolo Gualdi and is a unique musical event that brings world-class musicians from around the world to community.
The festival is a week-long event. All the events will be held at the PAC's Black Box Theater. Seating at the Black Box is limited, and entry is not permitted once the performance has begun.
Tickets are only available through the can be purchased through the FMU Performing Arts Center ticket office. Ticket reservations can be made by calling 843.661.4444 or by visiting the ticket office in person at 201 S. Dargan Street in downtown Florence. The ticket office is available Monday-Friday noon to 5 p.m.
Tickets are $5 for the general public. FMU students are admitted free to all events with a valid student I.D., but are required to reserve a ticket as well.
The festival kicks off on Monday, Feb. 25 at 7:30 p.m. as violinist Sinisa Ciric teams with Dr. Gualdi on piano to present "Masterworks for Violin and Piano."
On Tuesday, Kirsten Chavez will collaborate with Francis Marion University Associate Professor of Music Technology Dr. Brandon Goff for a live recording session on Feb. 26 at 7 p.m. Chavez returns Wednesday, Feb. 27 at 7:30 p.m. to pair with Dr. Gualdi to perform "Pasión," combining her mezzo-soprano vocals with piano.
"The Invalid's Sonnet," performed by composer Mark Snyder, soprano Charly Ann Roper, and percussionist Tony Steve headlines the festival's penultimate performance on Thursday, Feb. 28 at 7:30.
The Chamber Music Festival closes out with "Woman to Woman," a collection of works written by women composers. It will be performed by violinist Qiao Chen Solomon and pianist Hyunjung Rachel Chung on Friday, March 1 at 7:30.
For more information on the artists or individual performances, visit https://www.facebook.com/SCCMF/.