May 5, 2021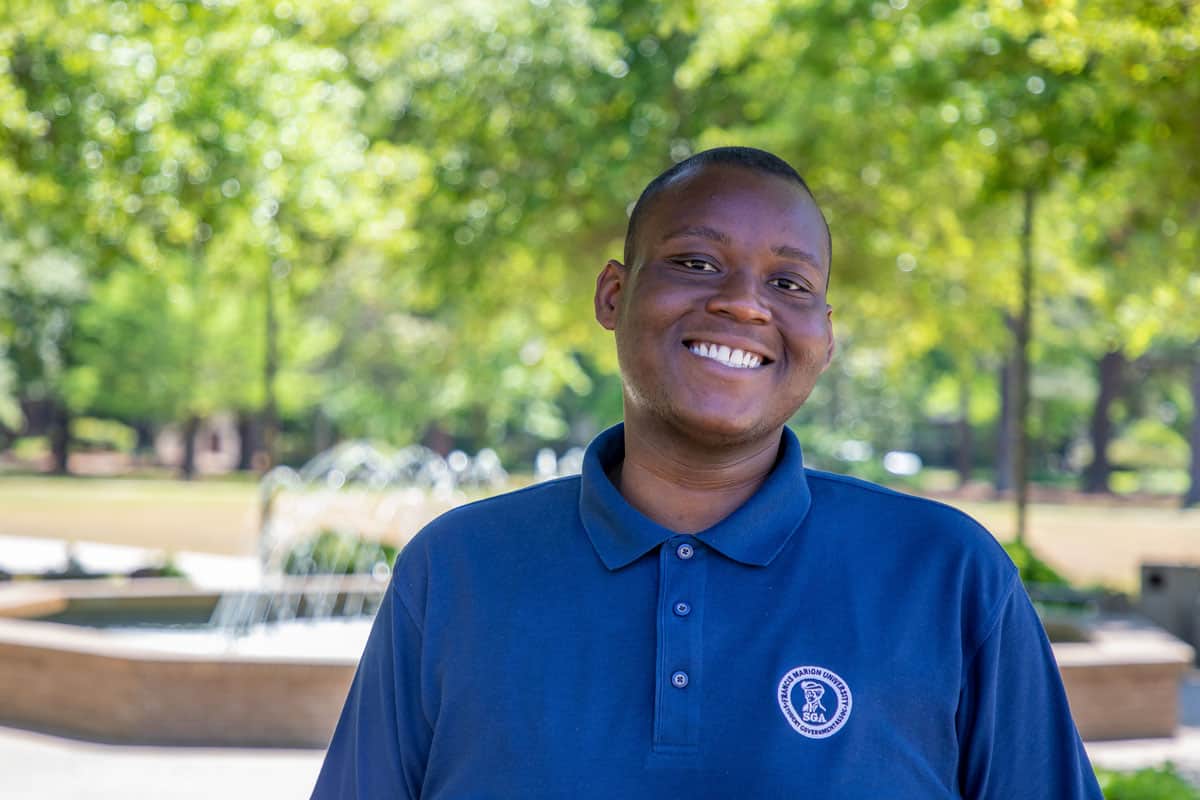 SGA president leaves a personal, public legacy at FMU
Ty Robinson says Francis Marion University will always have a special place in his heart. The feeling is mutual.
The Political Science major from Kingstree, S.C., made his mark on the University as one of the most active FMU Student Government Association presidents in school history. And he did it while in the midst of the COVID-19 pandemic and ongoing unrest over social justice.
"I knew that I had a lot on my shoulders," Robinson says. "Students were looking for our leadership to see how we were going to navigate through COVID, and through civil unrest, and social justice issues… I didn't want to let my constituency down. I didn't want to let my fellow students down."
Robinson and his colleagues in the FMU SGA endeavored to make the 2020-2021 academic year as fulfilling as possible for students, hosting (and pioneering) a myriad of events dealing with education, culture, and inclusivity.  
Robinson leaves FMU as one of the most prominent members of the 2021 graduating class, but he very nearly wasn't a student at the University he's come to love so dearly.
Robinson visited the FMU on a whim as a high school student, not expecting to enroll. Four years later, the first-generation college graduate can't imagine a better place to become who he was always meant to be.
"When I got to campus, though, I just knew it was the place for me … The people —  the faculty, students, and everyone else —  and the campus were just incredible. This was definitely where I wanted to be."
The core of every college experience is in the classroom, and as Robinson found out, the transition from high school to university-level academics can be trying. The rigors of classwork, compounded with the universal experience of freshman freedom, led to some less than salutory results.
"I had to regroup," he says. "I had a hard time adjusting to the workload. I had no sense of how to effectively study. Without those tools, it didn't work out too well." 
Luckily for Ty, FMU was there with a  support system of tutors and advisors through the Writing Center and the Center for Academic Success and Advisement (CASA). 
"One thing I always tell other first-generation students is that FMU has all the tools you need to succeed," he says. "You just have to go out and take advantage of them."
Ty's experiences at FMU have led him to graduate school where he will study public administration, and he hopes to parlay that into a career in public service.