March 15, 2020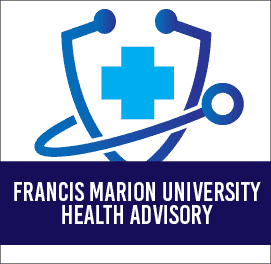 Statement on Governor's Executive Order – March 15, 2020
South Governor Henry McMaster held a press conference late this afternoon and announced the closing of all public colleges and universities until March 31. The governor's executive order can be found online here. You'll note that Section 2 provides the authority for us "to deliver virtual instruction and remote learning" and to provide "housing for out-of-state or displaced students." The South Carolina Commission on Higher Education (CHE) has advised us that this provides ample authority to implement the plan for online instruction on March 25 as was outlined in my earlier email.
As for the remainder of the governor's announcement, FMU will be closed this week, except for essential personnel who will be notified by the appropriate vice presidents or department directors.  Moving into next week, we will broaden our definition of essential personnel to provide for the implementation of online instruction. The CHE has assured me that they believe these actions conform to the governor's intent. We will meet tomorrow with the administrative department directors (10 a.m.) and the deans and chairs (1 p.m.) to discuss our plans moving forward. 
This week we will continue to work with the CHE and our sister universities to develop an understanding of the best way to get our students through this semester. I will update you on these discussions as appropriate.
Again, thank you for your patience and support.