March 4, 2019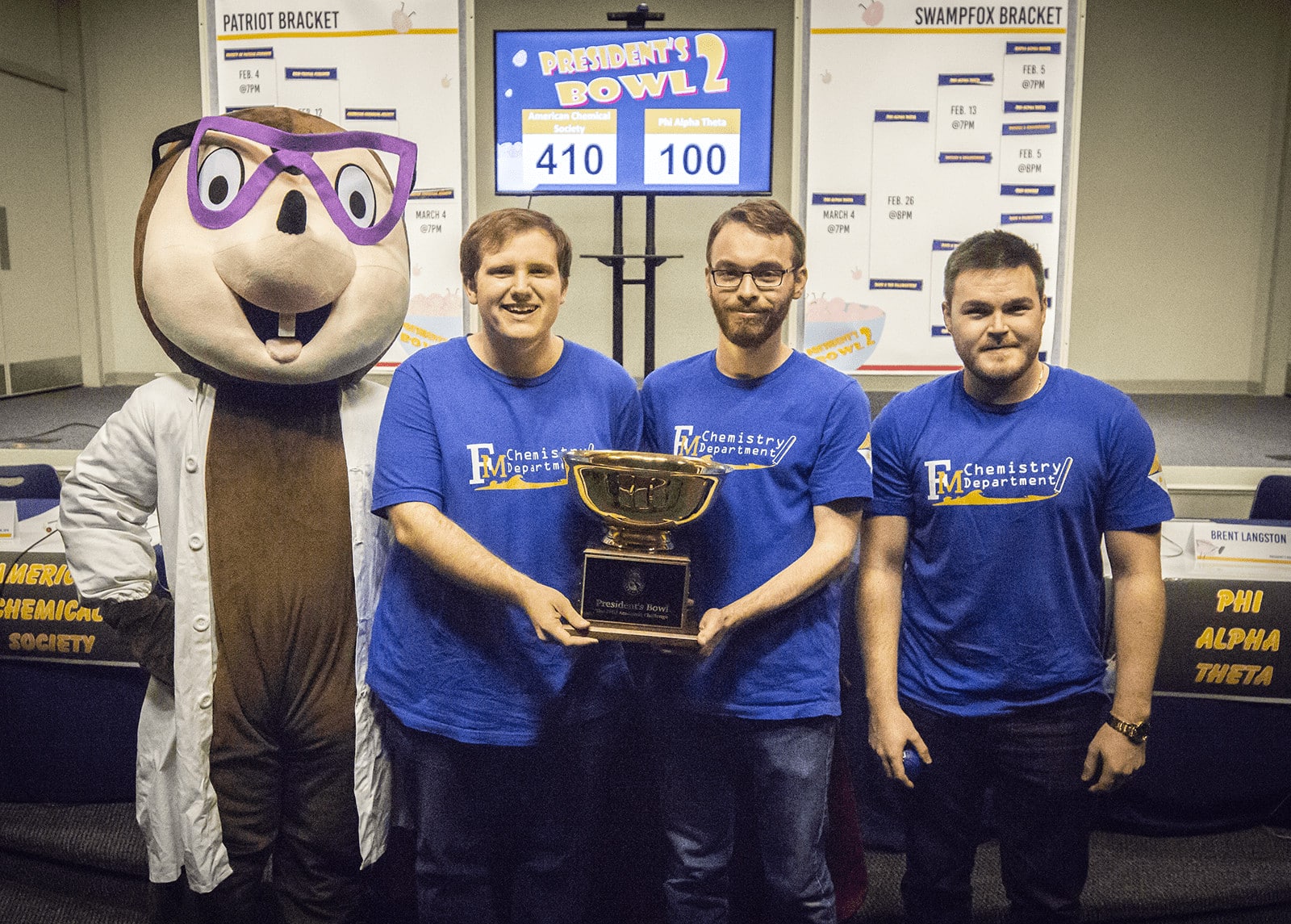 Team ACS wins FMU President's Bowl for a second time
The American Chemical Society is an FMU President's Bowl force to reckoned with. For a second straight year, Team ACS has won FMU's intramural quiz bowl tournament.
Team ACS faced Phi Alpha Theta in the tournament finals on Monday night in the Lowrimore Auditorium at FMU. The returning champions finished with a final score of 410 to Phi Alpha Theta's 100.
Not only will Team ACS get FMU bragging rights for another year, they take home the champion's prize of $2,000. Phi Alpha Theta went home with a $500 consolation prize.
This was Francis Marion's second annual sixteen-team quiz bowl tournament, with competitors representing a variety of fraternities, special interest groups and campus clubs. Matches began on February 4 and culminated on March 4 after weeks of intense cranial combat.
Check out www.fmarion.edu/presidentsbowl for the complete bracket FMU's President's Bowl 2.