University Place Gallery is a visual art gallery on the first floor of the newly renovated Rainwater Building in downtown Florence, SC. University Place Gallery is an extension of Francis Marion University
and is located at 142 N. Dargan Street, Florence, SC.
The gallery is open Tuesday - Friday from Noon - 5p.m.
Our Purpose
We offer free admission to rotating exhibitions which are designed to inspire and engage the residents of the Pee Dee Region. We also serve as both a catalyst for downtown development in the City of Florence and as a meeting place for artists and art enthusiasts. The gallery space is also available for private event rental.
Adrian Rhodes is a painter, printmaker, and installation artist who transforms gallery spaces into new realities, rich with symbolic imagery and her bold design aesthetic. Themes of bees, the human condition, the matrilineal, the corporeal, and mortality find themselves looping out of paper trails and attached to walls in swarms of winged creatures made of paper.
Small Works 2020

July 28 – August 28, 2020
Awards | 1st Prize: Jeffrey Donovan | 2nd Prize: Mary Ellen Judge | 3rd Prize: Jan Chenoweth | Honorable Mention: Annette Giaco | Honorable Mention: Mel Schnur
University Place Art Gallery is pleased to partner with the Florence Regional Arts Alliance for Small Works 2020. The exhibition is a vibrant cross section of recent artwork from artists currently living and working in South Carolina and North Carolina. Each work in this juried exhibition measures no larger than 12 x 12 inches.
Current And Upcoming Exhibitions And Events
Will Penny: Neutral Zone

September 8 – October 23
Artist Talk | Click here to view.
Special Viewing Hours: October 1 5:00-7:00pm, October 11 3:00-5:00pm, October 15 5:00-7:30pm, October 22 5:00-7:30pm
Will Penny was raised in Southern Ontario and currently resides in Savannah, Georgia. He has received a diploma in Fine Art from Fanshawe College in London, Ontario and a BFA and MFA in Painting from The Savannah College of Art and Design. Penny's artworks dissolve traditional boundaries of art and design. His art explores tensions between the tangible space a painting inhabits, the impact of digital technology on fabricated forms and illusionistic environments. By creating systems of interactivity with digital technologies, his art confronts the way information is generated, transmitted and received. He has exhibited in The United States and Canada.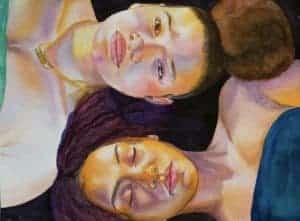 Beauty + Strength

November 3 – December 18
Beauty + Strength is an exhibition of exceptional portrait and figure work that features paintings, drawings, and mixed media. Each artist in this group exhibition presents striking, evocative, and intimate images that illustrate contemporary experiences boldly and beautifully via their individual voices and creative modes.
Image: Adrian Smith. Overthinking It. Watercolor on paper. 2020.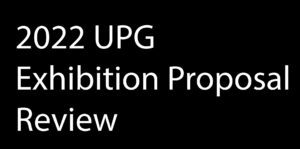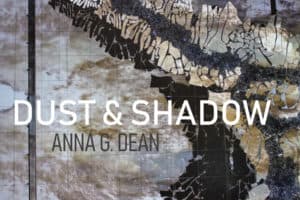 Anna G. Dean: Dust And Shadow

March 16 – April 23
Anna G. Dean is a visual artist, working in sculpture, installation, digital video and mixed media work.  Her work investigates the fine line between chaos and order in the natural and manmade world.
The University Place Gallery is located within FMU's new University Place building, located at 142 N. Dargan Street in the former L.S. Rainwater Building. The almost 17,000-square foot building was gifted to the University by the City of Florence.
The space has an updated and modernized infrastructure while retaining its early 20th century character. Original brick walls are exposed, high ceilings are plentiful and many original features have been retained, resulting in a stunning space.
FMU's Kelley Center for Business Development is also located in University Place and will operate its business incubator on the second floor. The third floor houses office space.
Event Rentals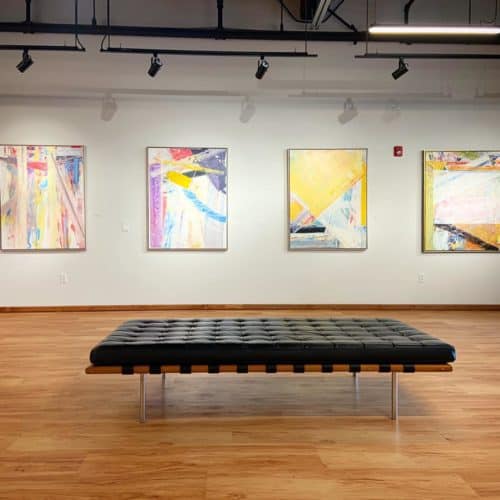 Looking for a unique space to host
an event in Downtown Florence?
Our beautiful gallery is available for special events
and offers a unique place for receptions and more!
Rental information can be found here:
Interested in featuring your work in a gallery show or exhibition?
Check out these gallery workshops for more information!
Contact Us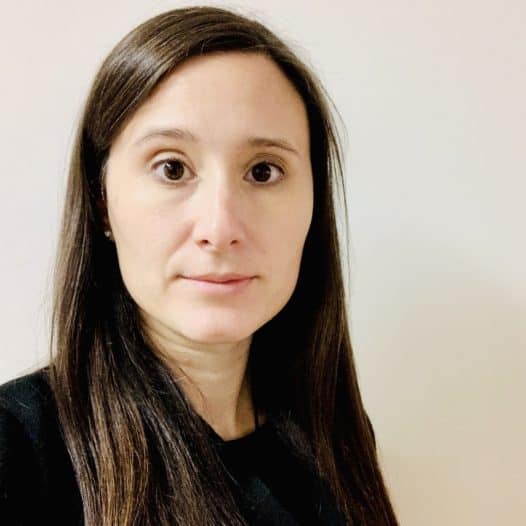 Gallery Coordinator
Office: University Place Gallery
Phone: 843-661-4637
ccritcher@fmarion.edu
Gallery Hours
Monday: Closed
Tuesday-Friday: 12:00pm
-5:00pm
Saturday: Closed

Sunday: Closed