January 31, 2020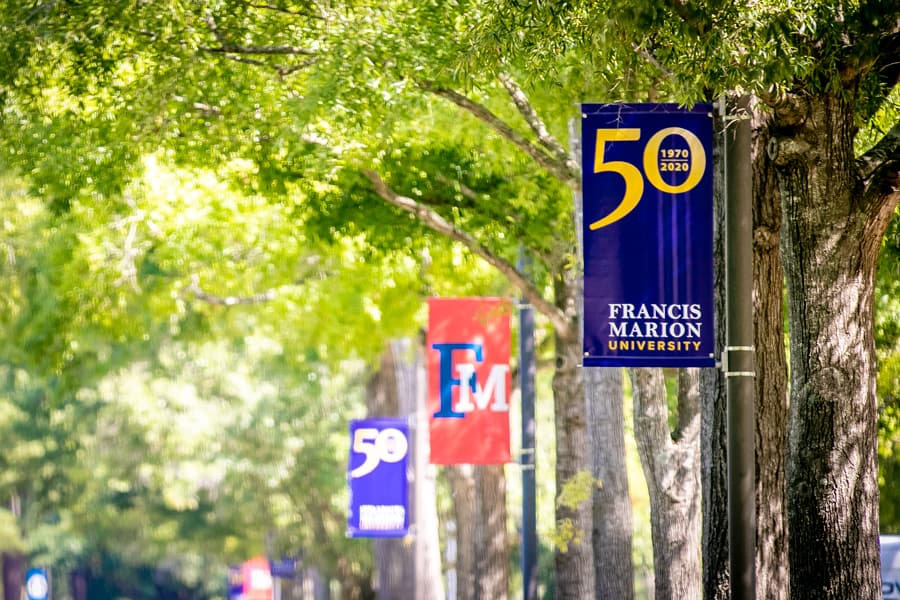 It's Francis Marion Night with the Florence Symphony Orchestra
The Florence Symphony Orchestra will present a very special tribute to FMU's semi centennial of Feb. 10 at 7:30 p.m. at the FMU Performing Arts Center.
Francis Marion Night at the Florence Symphony is built around stirring music with a Patriot — and patriotic theme — and will include several FMU alumni in featured roles. John Sweeney ('09) will lend his voice and dramatic talents to readings accompanying composer's Aaron Copland's beloved Lincoln Portrait.
The classical orchestral work balances Copland's musical genius with select readings from the Gettysburg Address, the Emancipation Proclamation and other writings that defined Abraham Lincoln's career.
Later, sopranos Arthenius Jackson ('09), Bree Boyce Marsh ('15), and Caroline Starling ('17) will join the orchestra with a series of works featuring their vocal talents. The evening concludes with Beethoven's Symphony No. 7.
Dessert and coffee will be served in the lobby afterwards.