February 1, 2020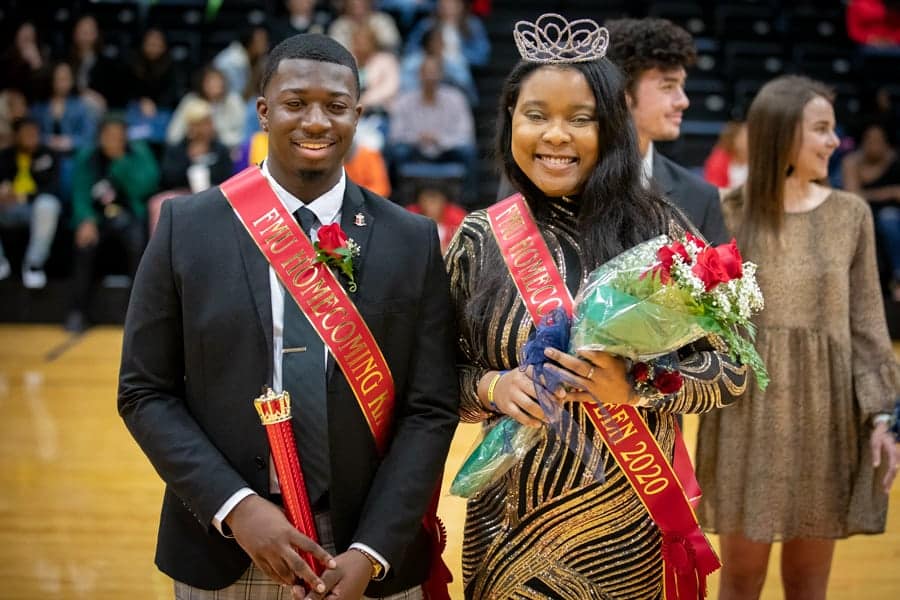 Francis Marion University celebrates Homecoming 2020
Francis Marion University celebrated its 2020 Homecoming in grand fashion, with tailgating, athletic triumphs, and of course, the crowning of a new king and queen.
Brandon Jackson of Augusta, Ga. and Caira Wilson of Columbia were elected king and queen of Francis Marion's Homecoming on Saturday, Feb. 1.
The 2020 iteration of Homecoming at FMU saw the University continue a year-long celebration of the 50th anniversary of its founding.
A recognition ceremony for FMU's five national championship athletic teams was held between the men's and women's basketball games. Tailgating, a hallmark of FMU's Homecoming tradition, also brought together Patriots from years past.