June 30, 2017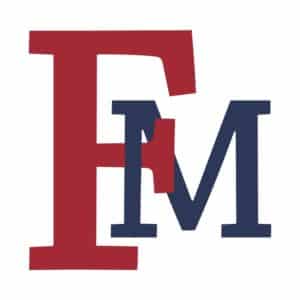 93 FMU student-athletes named to PBC Presidential Honor Roll
A total of 93 FMU student-athletes have been named to the Peach Beach Conference's Presidential Honor Roll in recognition for their stellar academic achievement.
The Presidential Honor Roll recognizes all student-athletes at Peach Belt Conference institutions who had a grade point average of 3.00 or higher, based on a 4.00 scale, for the 2016-17 academic year.
The honor roll is divided into four groups: Presidential Scholars (GPA of 3.00 to 3.24), Bronze Scholars (3.25 to 3.49), Silver Scholars (3.50 to 3.74), and Gold Scholars (3.75 to 4.00).
Among the FMU athletes named to the honor roll was baseball pitcher Chance DuCharme (Kill Devil Hills, NC) who received this recognition for the fifth time, and six athletes who earned the honor for the fourth time: women's cross country runner Emmeline Wheeler (Troy, SC), women's soccer player Kelly Anthony (Woodstock, GA), softball outfielder Briana Barzola (West Linn, OR), men's tennis player Jannik Roettlingsberger (Marl, Germany), women's tennis player Samantha Koelliker (Vielbringen, Switzerland), and volleyball middle hitter Caroline Boone (Roanoke, VA).
Gold Scholar (3.75 or better GPA)
Tee DuBose (Baseball); Sumter, SC
Chance DuCharme (Baseball); Kill Devil Hills, NC
Nicky Winterstein (Baseball); Columbia, SC
MacKenzie Arnold (Women's Cross Country/Track & Field); Murrells Inlet, SC
Emma Driggers, (Women's Cross Country/Track & Field); Mauldin, SC
Elizabeth Floyd (Women's Track & Field); Hartsville, SC
Jasmine Watson (Women's Cross Country/Track & Field); Florence, SC
Emmeline Wheeler (Women's Cross Country); Troy, SC
Alessandro Caselli (Men's Golf); Vimercate, Italy
Marc Casullo (Men's Golf); Aurora, Ontario, Canada
Matthew Bainbridge (Men's Soccer); Liverpool, England
Luca Knoerzer (Men's Soccer); Binau, Germany
Jordan Le Guyader (Men's Soccer); Jersey, United Kingdom
Jonathan Mannes (Men's Soccer); Auckland, New Zealand
Niklas Sundell (Men's Soccer); Enebyberg, Sweden
Matthew Wehrly (Men's Soccer); Sanford, NC
Kelly Anthony (Women's Soccer); Woodstock, GA
Sierra Cartano (Women's Soccer); Raleigh, NC
Amanda Eckard (Women's Soccer); Clayton, NC
Jessica Garnett (Women's Soccer); Rock Hill, SC
Micahla Kitchen (Women's Soccer); West End, NC
Melina Much (Women's Soccer); Valley Center, CA
Hannah Poulin (Women's Soccer); Latham, NY
Briana Barzola (Softball); West Linn, OR
Chelsea Welty (Softball); St. Helena, SC
Jannik Roettlingsberger (Men's Tennis); Marl, England
Anilu Barraza Araiza (Women's Tennis); San Luis Potosi, Mexico
Sofia Henning (Women's Tennis); Gothenburg, Sweden
Samantha Koelliker (Women's Tennis); Vielbringen, Switzerland
Marie Krueger (Women's Tennis); Leverkusen, Germany
Anna Wintrich (Women's Tennis); Wadern, Germany
Caroline Boone (Volleyball); Roanoke, VA
Georgia Garrison (Volleyball); Trinity, NC
Silver Scholar (3.5 – 3.74 GPA)
Brooks Kennedy (Baseball): Charlotte, NC
William Robbins (Baseball); Rock Hill, SC
Harris White (Baseball); Auburn, AL
Javier Bustos Jaimes (Men's Cross Country/Track & Field); Eagle Springs, NC
Devin Nelson (Men's Cross Country/Track & Field); Bloomfield, CT
Carlos Oliver (Men's Cross Country/Track & Field); Belton, SC
Jonathan Reid (Men's Cross Country/Track & Field); Lancaster, SC
Alexis Patterson (Women's Track & Field); Cheraw, SC
Mark Goodall (Men's Golf); Tomkins Cove, NY
Lars Sandvoll (Men's Golf); Bergen, Norway
Michael Dmytruk (Men's Soccer); Orlando, FL
Tommy Kues (Men's Soccer); Hannover, Germany
Sebastien Lee-Daigle (Men's Soccer); Tecumseh, Ontario, Canada
Levin Sandmann (Men's Soccer); Heidelberg, Germany
Carli Gauthier (Women's Soccer); Lutz, FL
Janine Gordon (Women's Soccer); Plantation, FL
Avery Towns (Women's Soccer); Fairmont, WV
Shania Domingue (Softball); York, SC
Morgan Elliott (Softball); Nichols, SC
Caroline Heaton (Softball); Gaston, SC
Sydney Holland (Softball); Statesville, NC
Taylor Johnson (Softball); San Diego, CA
Henri Broeseler (Men's Tennis); Aachen, Germany
Mauricio Guerrero Gonzalez (Men's Tennis); Mexico City, Mexico
Tarass Thevenaz (Men's Tennis); Le Landeron, Switzerland
Bronze Scholar (3.25 – 3.49 GPA)
Zack Haralambis (Baseball); Chapin, SC
John McGinty (Baseball); Grand Island, NY
Justin Palmer (Baseball); Charleston, WV
Antonio Pino (Baseball); Brookeville, MD
Briana Burgins (Women's Basketball); High Point, NC
Brooke Dixon (Women's Basketball); Camden, SC
Shaunice Fulmore (Women's Basketball); Lake City, SC
Emma Owens (Women's Basketball); Richmond, VA
Ivan Henderson (Men's Cross Country/Track & Field); Jackson, SC
Alexis Byers (Women's Cross Country/Track & Field); Carnegie, PA
Oliver Drakenhammar (Men's Soccer); Partille, Sweden
Harrison Smith (Men's Soccer); Hartlepool, England
Casey Murakami (Women's Soccer); Charleston, SC
Mikala Barnhart (Softball); Virginia Beach, VA
Jennie Polak (Softball); Quincy, IL
Morgan Smith (Softball); Graniteville, SC
Raul Madrid Portillo (Men's Tennis); Las Rozas, Spain
Carlie Smith (Volleyball); Hampstead, NC
Presidential Scholar (3.0 – 3.24)
Sam High (Baseball); Lincolnton, NC
Adam Hornstra (Baseball); Atlanta, GA
Arien Seymour (Baseball); Nassau, Bahamas
Christian Umphlett (Baseball); Charlotte, NC
Khai Chandler (Women's Basketball); Raleigh, NC
Victoria Dye (Women's Basketball); Lebanon, TN
Kristin Tines (Women's Basketball); Richmond VA
Brandon Boggs (Men's Cross Country/Track & Field); Darlington, SC
Aaron Robinson (Men's Cross Country/Track & Field); Darlington, SC
Michael Seabrook, Jr. (Men's Track & Field); Charleston, SC
Haakon Andersen (Men's Golf); Stabekk, Norway
Taylor Brunson (Softball); Shawnee, KS
Samantha Wroblewski (Softball); Delray Beach, FL
Harry Wells (Men's Tennis); Tamborine, Queensland, Australia
Magan Head (Women's Tennis); Florence, SC
Carrie McGinnis (Volleyball); Knoxville, TN
Ty Whiteside (Women's Track); Spartanburg, SC