July 8, 2017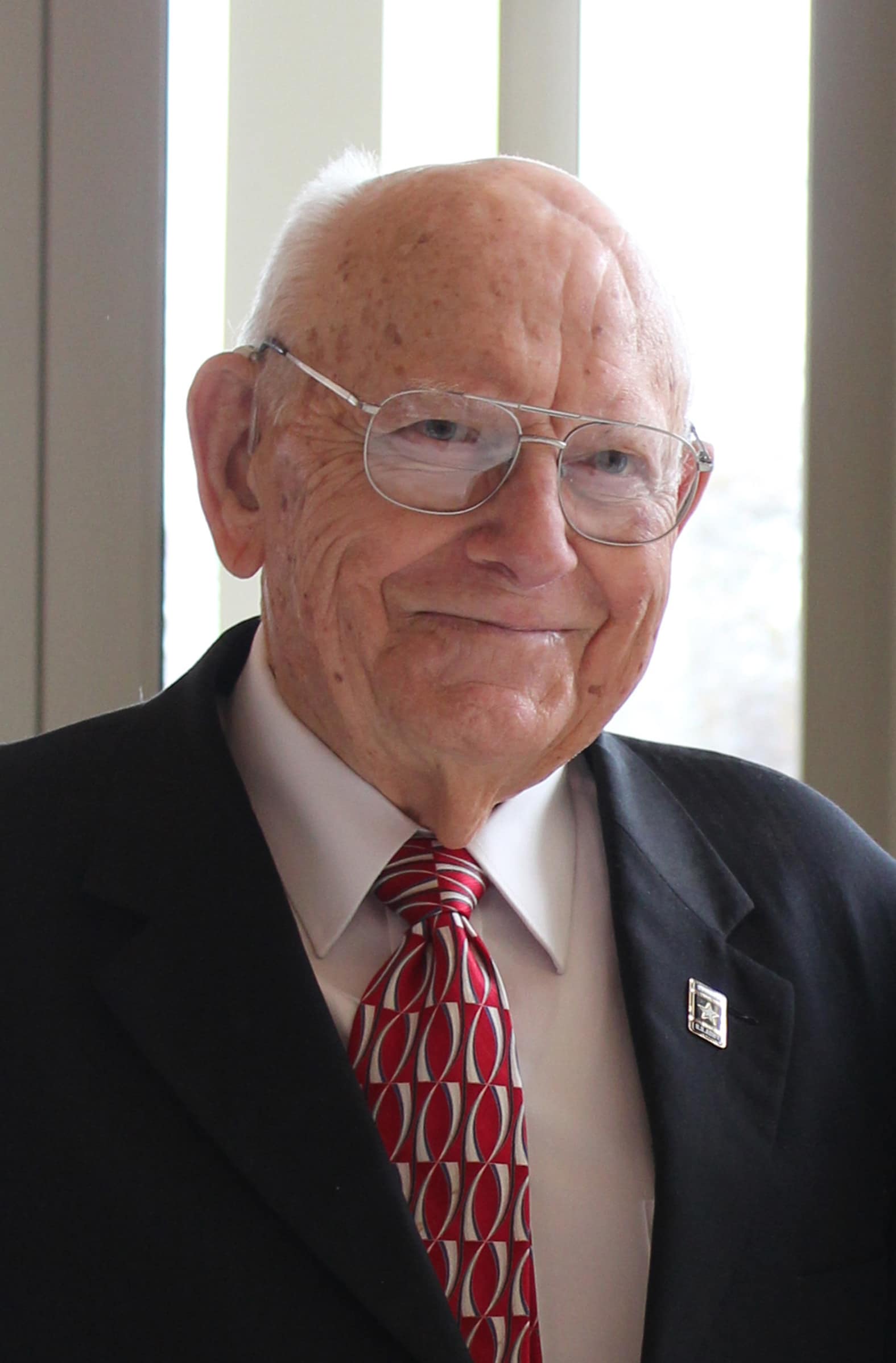 FMU mourns passing of Morgan Coker
The Francis Marion University community is mourning the passing of Dr. Morgan B. Coker, first chair of the university's Business Department, and first dean of the FMU School of Business.
Coker passed away July 6 after a lengthy illness. He was 93.
Coker, a native of Turbeville, S.C., earned his Masters in Business Administration and his PhD. in Business and Economics from the University of South Carolina in 1971. He joined the faculty of the newly established Francis Marion College immediately upon completion of his doctorate.
Coker became the first chair of new Department of Business Administration (later Business and Economics) and served in that position until 1987 when he was appointed as the first dean of the newly established School of Business.
He excelled as an administrator but was revered as a teacher. His students went on to great success across the region and the state. Coker retired in 1990.
Dr. Fred Carter, president of FMU, calls Coker one of the real "icons" of FMU's history.
"Dr. Coker played an integral role in building the reputation and capacity of the university's School of Business and deserves credit for much that was achieved there says Carter. "But Dr. Coker's impact at FMU went far beyond his work in a single department or school. He worked assiduously, both during his tenure here and beyond, to make a FMU great university. He was an extraordinary teacher, scholar and administrator."
Coker has been honored by the university on numerous occasions. He was named Dean Emeritus in 2000. The Morgan B. Coker Award for distinguished alumni from the FMU School of Business was established in 2009, and he was awarded an honorary doctorate of humanities at FMU's May, 2014 commencement ceremony. In addition, there are two university scholarships in his honor.
The Mr. and Mrs. W. Luther Coker Memorial Scholarship is for an FMU student who has maintained a 3.25 grade point average and is majoring in business or education. The Coker-Harrington Recruitment Scholarship was for the purpose of providing assistance for the recruitment and retention of out-of-state students with demonstrated academic achievement.
Coker was also active in the Florence community and beyond. He served on the Board of Directors of the Florence Educators Federal Credit Union, on the Board of Directors of the Pee Dee Farm Credit Union, and as a Trustee of Lander University. He was also a member of the Civil Air Patrol and commanded the Florence squadron for several years, and was an elder at Effingham Presbyterian Church.
A Celebration of Life Service will be held on Tuesday, July 11 at 2 p.m. at Effingham Presbyterian Church. A private burial service with full military honors – Coker was a retired colonel in the U.S. Army and a veteran of both World War II and the Korean War – will follow. In lieu of flowers, the family has requested that memorials be made to the Dr. Morgan B. Coker scholarship at Francis Marion University or to Effingham Presbyterian Church.