July 5, 2018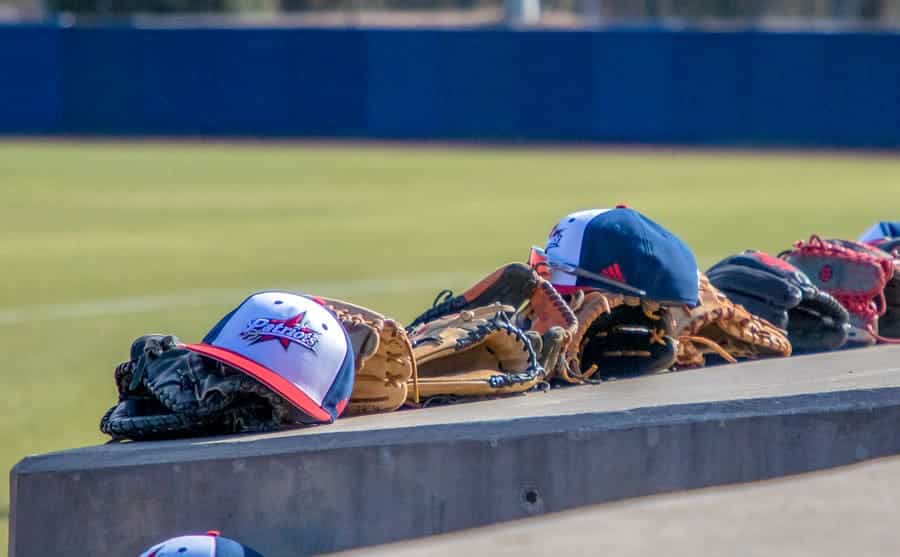 98 FMU Student-Athletes Named to PBC Presidential Honor Roll
Francis Marion University landed 98 student-athletes on the Peach Belt Conference's Presidential Honor Roll.
The Presidential Honor Roll recognizes all student-athletes at PBC institutions who had a grade point average of 3.00 or higher, based on a 4.00 scale, for the 2017-18 academic year.   The honor roll is divided into four groups: Presidential Scholars (GPA of 3.00 to 3.24), Bronze Scholars (3.25 to 3.49), Silver Scholars (3.50 to 3.74), and Gold Scholars (3.75 to 4.00).
Among the FMU athletes named to the honor roll were eight athletes who earned the honor for the fourth time: women's cross country and track and field athlete MacKenzie Arnold (Murrells Inlet, SC), men's soccer player Harrison Smith (Hartlepool, England), baseball pitcher Arien Seymour (Nassau, Bahamas), golfers Alessandro Caselli (Vimercate, Italy) and Marc Casullo (Aurora, Ontario, Canada), women's tennis player Sofia Henning (Gothenburg, Sweden), and men's cross country and track and field athletes Javier Bustos Jaimes (Eagle Springs, NC) and Devin Nelson (Bloomfield, CT).
Earlier this year, 109 student-athletes at Francis Marion were named to the university's Swamp Fox Athletic-Academic Honor Roll for the 2017 fall semester and 108 for the 2018 spring semester.
FMU student-athletes named to the 2017-18 PBC Presidential Honor Roll are:
Gold Scholar (3.75 or better GPA)
Peyton Creech (Baseball); Zebulon, NC
Tee DuBose (Baseball); Sumter, SC
CJ Mackinson (Baseball); Sykesville, MD
Brooke Dixon (Women's Basketball); Camden, SC
Javier Bustos Jaimes (Men's Cross Country/Track & Field); Eagle Springs, NC
Devin Nelson (Men's Cross Country/Track & Field); Bloomfield, CT
Carlos Oliver (Men's Cross Country/Track & Field); Belton, SC
Jonathan Reid (Men's Cross Country/Track & Field); Lancaster, SC
Emma Driggers, (Women's Cross Country/Track & Field); Mauldin, SC
Jasmine Watson (Women's Cross Country/Track & Field); Florence, SC
John Burghardt (Men's Golf); Oakville, Ontario, Canada
Alessandro Caselli (Men's Golf); Vimercate, Italy
Marc Casullo (Men's Golf); Aurora, Ontario, Canada
Michael Rials (Men's Golf); Florence, SC
Matthew Bainbridge (Men's Soccer); Liverpool, England
Oliver Drakenhammar (Men's Soccer); Partille, Sweden
Levin Sandmann (Men's Soccer); Heidelberg, Germany
Harrison Smith (Men's Soccer); Hartlepool, England
Brittany Boyd (Women's Soccer); Virginia Beach, VA
Sierra Cartano (Women's Soccer); Raleigh, NC
Amanda Eckard (Women's Soccer); Clayton, NC
Jessica Garnett (Women's Soccer); Rock Hill, SC
Emma Hall (Women's Soccer); Candler, NC
Kylie McElroy (Women's Soccer); Holly Springs, NC
Megan Misuraca (Women's Soccer); Apex, NC
Kailey Varney (Women's Soccer); Florence, SC
Abigail Williams (Women's Soccer); Kernersville, NC
Taylor Lutian (Softball); Cumming, GA
Sofia Henning (Women's Tennis); Gothenburg, Sweden
Marie Krueger (Women's Tennis); Leverkusen, Germany
Anna Wintrich (Women's Tennis); Wadern, Germany
Kayla Arthur (Volleyball); Holly Springs, NC
Veronica Lane (Volleyball); Spotsylvania, VA
Carrie McGinnis (Volleyball); Knoxville, TN
Silver Scholar (3.5 – 3.74 GPA)
Arien Seymour (Baseball); Nassau, Bahamas
Nicky Winterstein        (Baseball); Columbia, SC
Kristin Tines (Women's Basketball); Richmond VA
MacKenzie Arnold (Women's Cross Country/Track & Field); Murrells Inlet, SC
Lars Sandvoll (Men's Golf); Bergen, Norway
Michael Dmytruk (Men's Soccer); Orlando, FL
Raul Guillamon Bejar (Men's Soccer); Palau-solita i Plegamans, Spain
Julian Kersting (Men's Soccer); Varel, Germany
Carli Gauthier (Women's Soccer); Lutz, FL
Breanna Henderson (Women's Soccer); Germantown, MD
Micahla Kitchen (Women's Soccer); West End, NC
Sarah Moll (Women's Soccer); Waxhaw, NC
Shania Domingue (Softball); York, SC
Chelsea Welty (Softball); St. Helena, SC
Henri Broeseler (Men's Tennis); Aachen, Germany
Paul Meuwissen (Men's Tennis);  Geilenkirchen, Germany
Anton Nordenhem (Men's Tennis); Stockholm, Sweden
Nikita Berger (Women's Tennis); Hartsville, SC
Natalie Ferrell (Volleyball); Franklinton, NC
Jessica Helmink (Volleyball); Buford, GA
Bronze Scholar (3.25 – 3.49 GPA)
Noah Davis (Baseball); Lexington, SC
Shane Magrann (Baseball); Coconut Creek, FL
Michael Kakos IV (Baseball); Pelham, NY
William Robbins (Baseball); Rock Hill, SC
Tanner Wakefield (Baseball); Gainesville, GA
Warren Specht (Men's Basketball);  Shawnee, KS
Taylor Brunson (Women's Cross Country/Track & Field); Shawnee, KS
London Richardson (Women's Track & Field); Charleston, SC
Haakon Andersen (Men's Golf); Stabekk, Norway
Mark Goodall (Men's Golf); Edinburgh, Scotland, UK
Washington Bgoni (Men's Soccer); Wellington, New Zealand
Holly Bowman (Women's Soccer); Kernersville, NC
Janine Gordon (Women's Soccer); Miami, FL
Camilla Lazoski (Women's Soccer); Rio de Janeiro, Brazil
Stefany Collins (Softball); Boca Raton, FL
Madison Hatfield (Softball); Iron Station, NC
Sydney Holland (Softball); Statesville, NC
Taylor Johnson (Softball); San Diego, CA
Jennie Polak (Softball); Quincy, IL
Courtney Abdur-Rahim (Volleyball); Saint Johns, FL
Georgia Garrison (Volleyball); Trinity, NC
Shelbi Meek (Volleyball); Springtown, TX
Presidential Scholar (3.0 – 3.24)
Trey Chapman (Baseball); Hampton, GA
Brooks Kennedy (Baseball): Charlotte, NC
Brock Rodgers (Baseball); Rock Hill, SC
Austin Roseberry (Baseball); Charlotte, NC
Tanner Smith (Baseball); Elgin, IL
Christian Umphlett (Baseball); Charlotte, NC
Fred Wadsworth (Baseball); Columbia, SC
Harris White (Baseball); Auburn, AL
Abigail Bullock (Women's Basketball); Fayetteville, NC
Briana White (Women's Basketball); Mitchellville, MD
Zachary Washington (Men's Track & Field); Sumter, SC
Kristen Bolus (Women's Track & Field); Marion, SC
Callum McGuigan (Golf); Crieff, Scotland
Austin Lee (Men's Soccer); Clearwater, FL
Blaize McGinnis (Men's Soccer); Ninety Six, SC
Matthew Wehrly (Men's Soccer); Sanford, NC
Sam Chiudina (Softball);Brewster, NY
Taylor DeLeon (Softball); Summerville, SC
Brooke Holcomb (Softball); Southport, NC
Karson Parker (Softball); Newton, NC
Harry Wells (Men's Tennis); Tamborine, Queensland, Australia
Magan Head (Women's Tennis); Florence, SC