July 10, 2018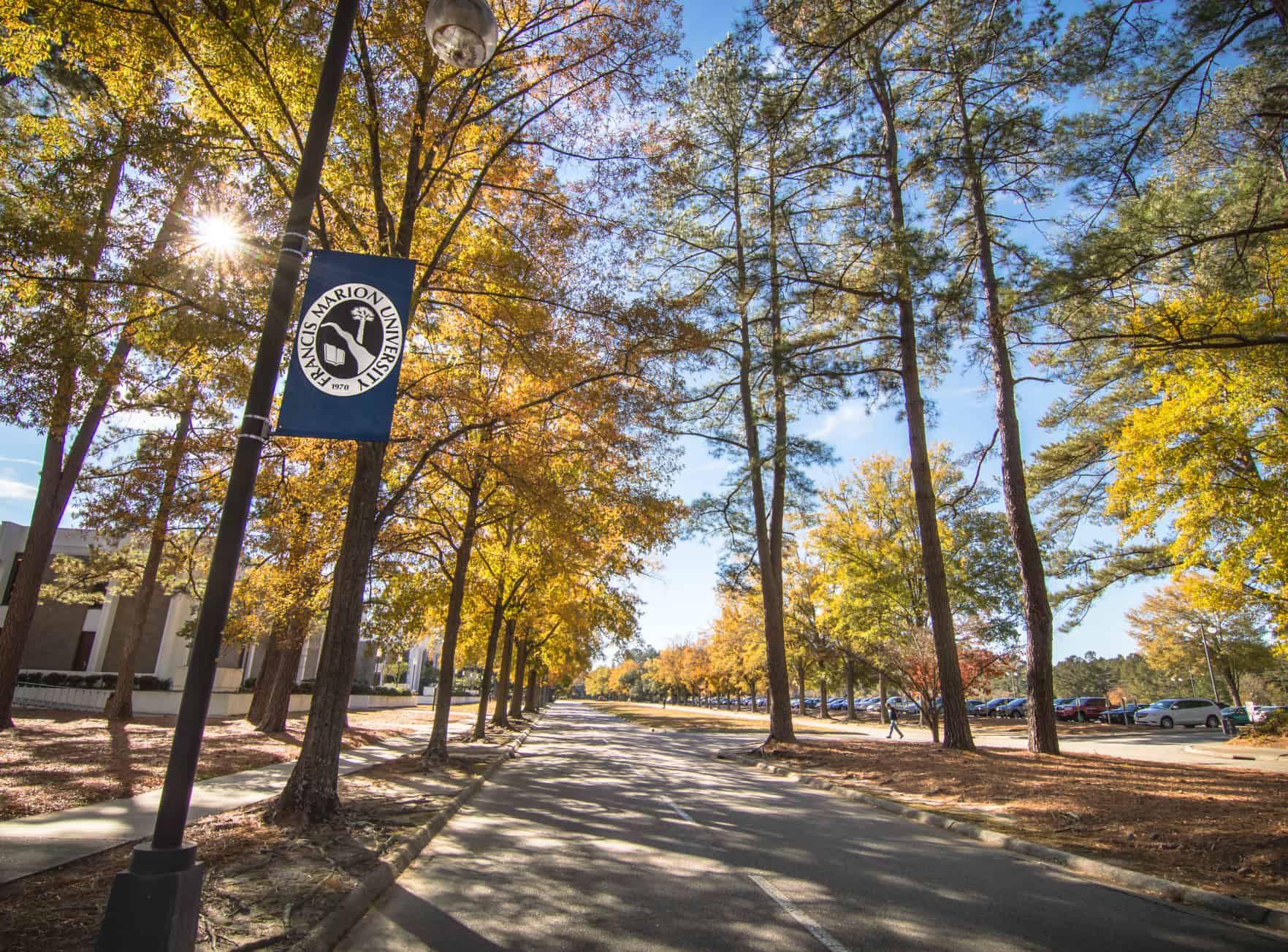 Pearson, Williams appointed to new posts at FMU
Francis Marion University President Dr. Fred Carter has promoted two long-time university employees and FMU graduates to senior staff positions.
Demetra Pearson, technical librarian and assistant professor at FMU's Rogers Library, will become the new Dean of the Library in January, following the retirement of the current dean, Joyce Durant. Pearson was hired following a national search.
Ann Williams is the university's new registrar.  She is a long-time member of the Registrar's Office team and served as interim registrar this spring.
Pearson has been employed at FMU for 19 years, all in the FMU library sciences department. She was in the library from 1986-2000 and from 2013 to the present. In between she served as head librarian at Williamsburg Technical College.
Williams has been at FMU for 22 years. She spent the past 14 years in the Registrar's Office and served as interim registrar this spring.
Both women earned undergraduate degrees from FMU. Williams also earned an MBA from the university. Pearson earned her Masters from the University of South Carolina.
Carter says both women's deep roots at FMU make them prudent and popular choices for their new positions.
"Demetra has been instrumental in helping to build FMU's African-American collection and has a fine track record of success," says Carter. "She'll continue FMU's succession of strong deans, all of whom have been among the very best in the state.
"Ann has almost two decades of experience in the Registrar's Office and is respected and admired by faculty and staff across campus," says Carter. "She'll do a tremendous job as registrar."