May 8, 2020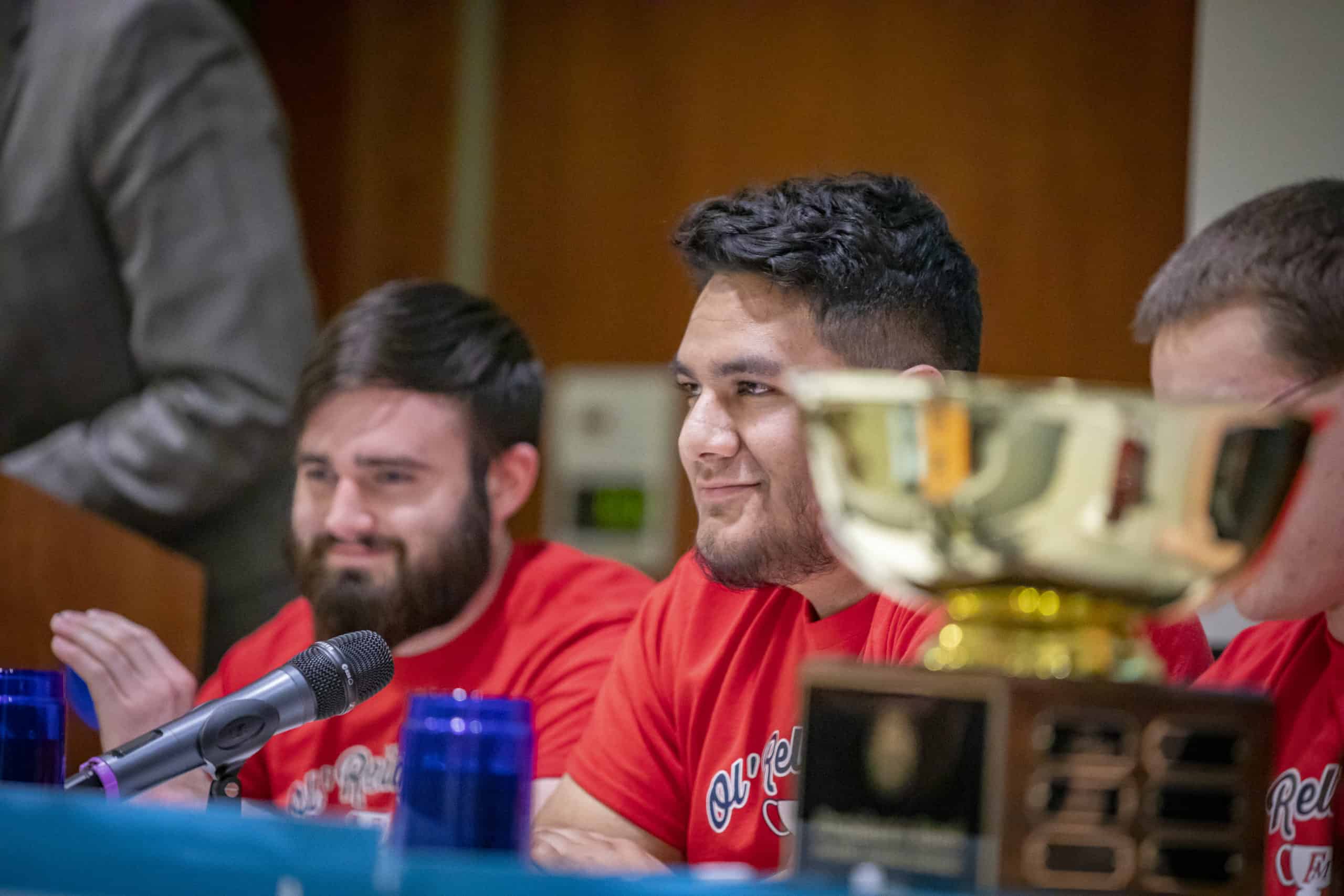 Ahquin's plans come together with FMU engineering program
When it came time to choose a college Dante Ahquin had a plan that would make sense to lots of students and families — find the straightest, surest path to a good job and a meaningful career.
Ahquin's planning paid off. The Ridgeville, S.C. native is part of Francis Marion University's spring 2020 graduating class. He's an industrial engineering major who'll attend graduate school this fall at the University of Arkansas where he'll being work on a  masters in industrial engineering. Ahquin will also be a teaching assistant there. He might continue in academia or work in the private sector, where industrial engineers are in high demand.
"The main focus was to find the best way to get a job after college," Ahquin says. "FMU was the clear winner as far as schools go, because of the opportunity for internships and the kind of interactions between students and professors that make this university feel like home."
Ahquin says that while the academic work required for the  industrial engineering program — and for a student in FMU's Honors Program — was challenging, he could always count on faculty for support, guidance, and even an occasional pep talk. Dr. Rahul Renu, the coordinator of FMU's new mechanical engineering program, and one Ahquin's regular professors, was particularly helpful.
"In classes with Dr. Renu, if I turned in homework that was lower than it should be, he would always call me to his office to find out why," Ahquin  says. "One thing he would say that has resonated with me as I wrapped up my last finals week is, 'While I was preparing for my PhD exams, my parents (mother and father) always reminded me that the only thing I control is my effort. If I put my best foot forth, and things still don't work out, then at least I go to sleep knowing that I tried my best.' He has told me this several times now and each time, it pushed me to put all my effort forth, and in the end the results were always great."
Ahquin, who attended FMU on a prestigious McNair Scholarship, also benefited from internships, travel, and participating in campus activities. He studied abroad at the University of Applied Sciences in  Jena in Germany. He was an international-domestic student ambassador, and a member of the industrial engineering teams in the annual President's Bowl competitions, and in the Cardboard Regatta.
"They helped me develop leadership skills, as well as soft skills," Ahquin says.