May 8, 2020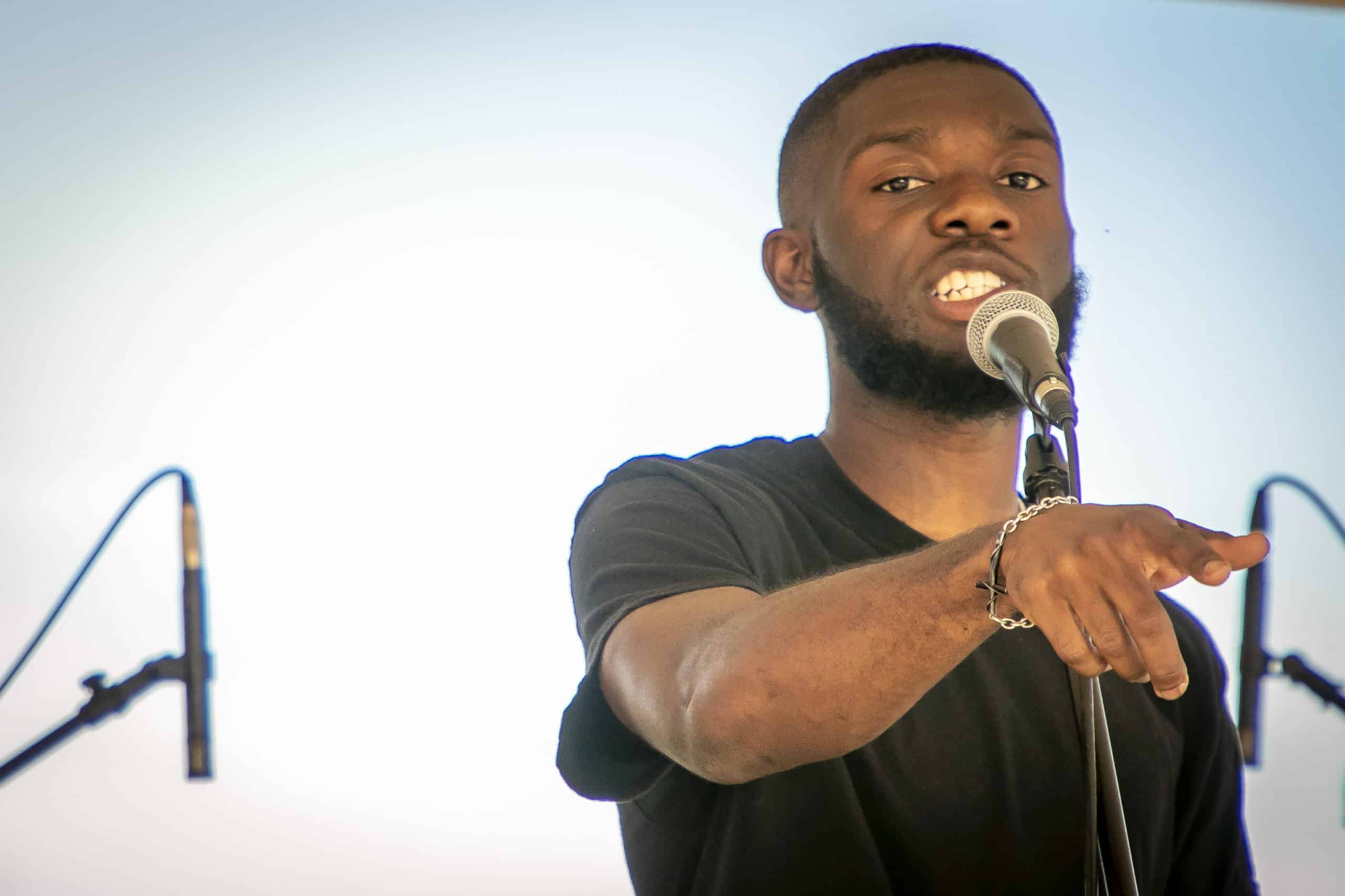 "Purpose Never Dies" for Francis Marion's Brown
When Rischard Brown arrived at Francis Marion University four years ago, he carried many of the same worries that many freshmen bring. Would he like it? Would he succeed? Would he fit in?
"I remember the first day that I arrived at FMU. It felt surreal," he says. "But I  knew something special would take place at FMU, and I was right. I've met some amazing individuals, and I've been blessed."
Brown, a psychology major from Moncks Corner, S.C., is part of FMU's spring 2020 graduating class. His blessings include his education and his preparation for the world that lies ahead. It also includes an usual bond formed with fellow student Christian Holloman.
Brown and Holloman met several years ago and found a shared affinity for music, performance, and their faith. That led to the formation of a duo they call "Purpose Never Dies."  Performances feature Holloman on acoustic guitar while Brown delivers a poetic message through the spoken word. Brown writes most of the words, of which the self-reflective topics include faith and introspection.
Purpose Never Dies won "FMU's Got Talent," student life's annual talent show, several years ago and has been a fixture at a variety of campus events ever since, including FMU's annual Martin Luther King Jr. Remembrance event, Black History Celebrations, weekly Baptist Collegiate Ministry meetings, open mic nights at the Grille After Dark,  and the Alpha Talent Show.
"Performing with my brother Christian has been one of the best experiences and I'll always hold it close to my heart," Brown says. "Our desire to encourage people through our faith and gifts are the foundation of what we do."