February 28, 2020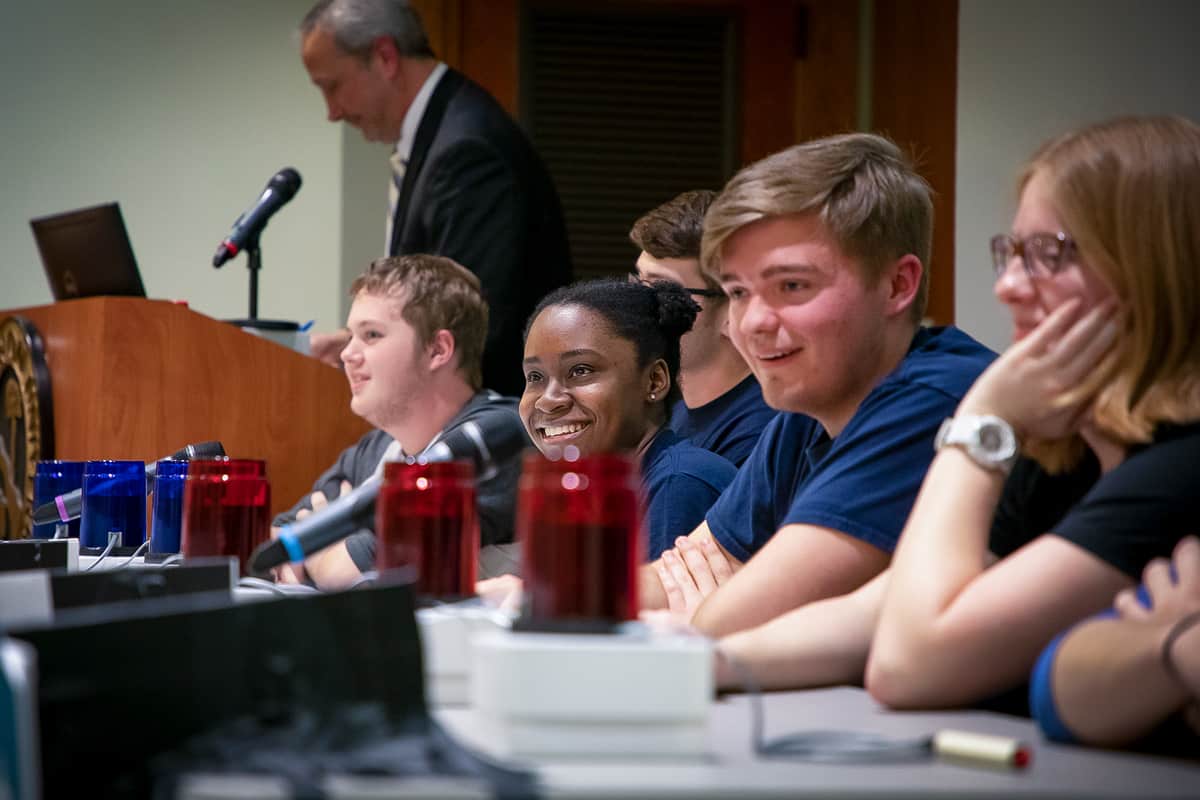 All-physics and engineering finale set for 2020 President's Bowl
It will be an all-physics and engineering finale at the 2020 President's Bowl championship match on Monday, March 2.
Ol' Reliability and Relatively Good are the final teams standing after three rounds of intense cranial combat between 17 teams, and will face-off Monday night in the Lee Nursing Building's Thomason Auditorium at 7 p.m.
Not only will the winning team of Monday night's finale receive FMU bragging rights for another year, they take home the champion's prize of $2,000. The runner-up will go home with a $500 consolation prize.
This is Francis Marion's third annual seventeen-team quiz bowl tournament, with competitors representing a variety of fraternities, special interest groups and campus clubs, which began on Feb. 3.
Check out www.fmarion.edu/presidentsbowl for the complete bracket FMU's President's Bowl III.