December 14, 2016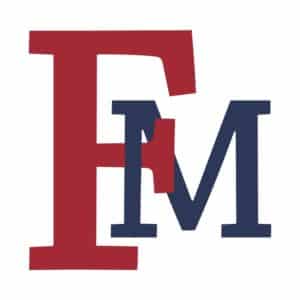 Another original work by Goff debuts at the PAC
A new symphonic suite for chorus and orchestra by Dr. Brandon Goff, a professor in Francis Marion University's Music Industry program, will debut Thursday night at the FMU Performing Arts Center.
The new work, entitled It is Well … A Healing Suite, will be performed by the Florence Symphony Orchestra and the Masterworks Choir. The performance is part of McLeod Health's 110th anniversary and is being presented at no charge.
Seating will be on a first-come, first serve basis. The concert begins at 7:30 p.m.
Goff is a gifted performer and writer who's credits include stints as a writer, performer and producer in Memphis and Nashville. He's also worked overseas, and is part of a group that embarks each summer on a concert tour of U.S. Military basis.
Goff's new work was commissioned by McLeod, but that's not new for Goff. He's  composed a number of pieces, in a wide variety of genres. Many of them have been commissioned for particular occasions.  As is the case with most commissioned works, Goff says he struggled for awhile as he was developing an idea for It is Well …. He says he finally called upon an experience from his youth, when he spent hours in church in his small Arkansas hometown, listening to his parents, and others, sing hymns.
"Even as I began musical sketches I was still struggling to come up with a text that could possibly capture the culture of the area as well as the mission of the hospital," says Goff. "Finally it occurred to me. The hymns of our worship are healing and supportive in a way that is entirely unique. When every possible social divide takes hold they can still connect us all."
It is Well …  has four movements. Each is based on a McLeod value, and in turn, on a familiar hymn. The hymns Goff chose are There is a Balm in Gilead, Abide with Me, Stand by Me, and the haunting It is Well with My Soul. The title of the suite is derived, of course, from the hymnic theme of the final movement.
Goff has been at FMU since 2011. The university's Music Industry program offers students instruction in performance, production and the business of music.