December 16, 2016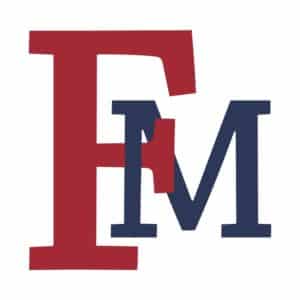 It's world tour time for FMU's piano master
Hitting the road for a concert is nothing new for FMU Professor of Music Dr. Paolo Gualdi. The award-winning pianist regularly piles up the miles, both in the United States and Europe, playing recitals and teaching master classes.
But Gualdi's schedule during the upcoming Winter Break is extreme, even for him.
During a 25-day stretch from Dec. 21 to Jan. 14, Gualdi will cover more than 30,000 miles while performing six concert recitals and conducting two master classes. Gualdi will perform in Rome and Perugia, Italy; in Shanghai; in Miami and in Montevideo and Punta del Este, Uruguay. While he's at it, he'll also make time to stop in Italy see his mom for Christmas.
"It's insane," says Gualdi, "but I'm very excited."
Gualdi, who began learning the piano from his father, an accomplished player and teacher, landed his far flungs through a variety of contacts in the music world. For example, several concert and workshop appearances with violinist Qing Li of the Peabody Conservatory in Baltimore, led to an invitation from Sha Xiao Cao, the violin teacher at Shanghai International University. Similar connections produced the rest of Gualdi's "world tour."
Perhaps the strangest element of the tour will be Gualdi's master class in Miami at the New World School of the Arts. Gualdi was actually flying to Miami as part of his Rome-to-Montevideo flight.
"But a friend of mine (at the New World School) heard about the trip and said, 'so how long will you be in Miami?'" Gualdi says. "I get in at 5 o'clock one afternoon and leave the next afternoon. So he said, 'hey how about stopping by for a class?' I thought maybe they were going to bring the students out to the terminal."
Gualdi says that although the trip will be wearing, it will be a thrill to see different places – this will be his first trip to both Uruguay and China – and to perform and teach.
"In music, your scholarly work is really not so much research as this, performance and teaching in a special way," says Gualdi. "I enjoy it very much. The master classes are always so much fun. I could do that anywhere, any time."
And this winter he is.
Gualdi, who joined the FMU faculty in 2011, says he's grateful to university officials both for giving a little scheduling break – he won't be back from Uruguay until just after Spring classes start at FMU – and with helping defray some trip expenses not covered by the institutions that invited him.
As exciting as his sojourn will be, Gualdi says he's sure he'll be eager to get back to school as well.
"I know I'll be looking forward to starting classes again," he says, "if only so I can rest."