March 10, 2020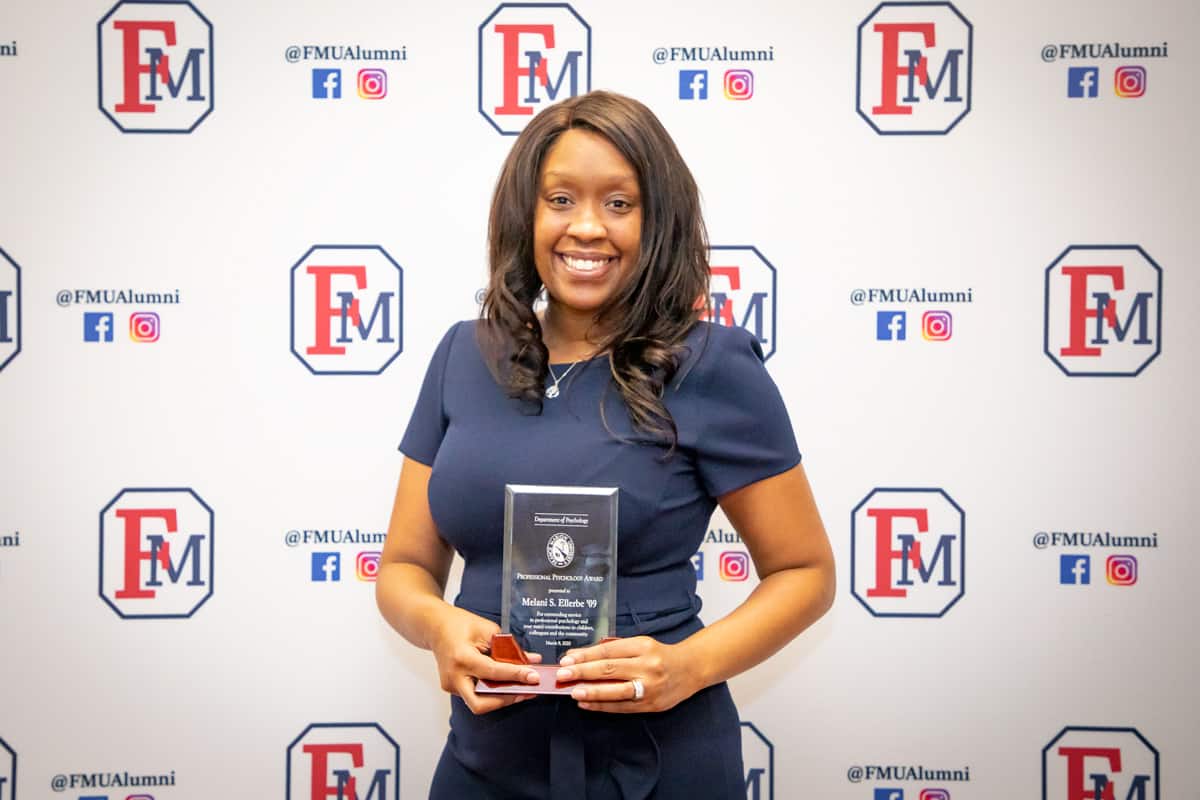 Clinical psychologist alum honored by FMU's Department of Psychology
An enterprising and trailblazing alumnus was honored by the Francis Marion University Department of Psychology Monday night.
Melani Green, who received her master's degree from FMU in 2009, was awarded the 2020 Professional Psychology Award during the department's annual alumni reception on the University's campus.
Green is the owner and CEO of M.E. Green House, a clinical health psychology practice located in Southern Pines, N.C.
M.E. Green House was founded by Melanie and her father, Melton Ellerbe, in 2012. Previously, Green worked as a behavioral health case manager, a  therapeutic liaison, and in other positions as an independent contractor with agencies in the Charlotte area.
Green says her time spent at Francis Marion as a student didn't just lead her to find a field she has a passion for, but it provided her with the necessary experience to become successful. 
"Throughout my time at FMU, one thing always stood out and that was the faculty," Green said. "Every professor I had took the time to get to know me and took an interest in my success."