December 17, 2019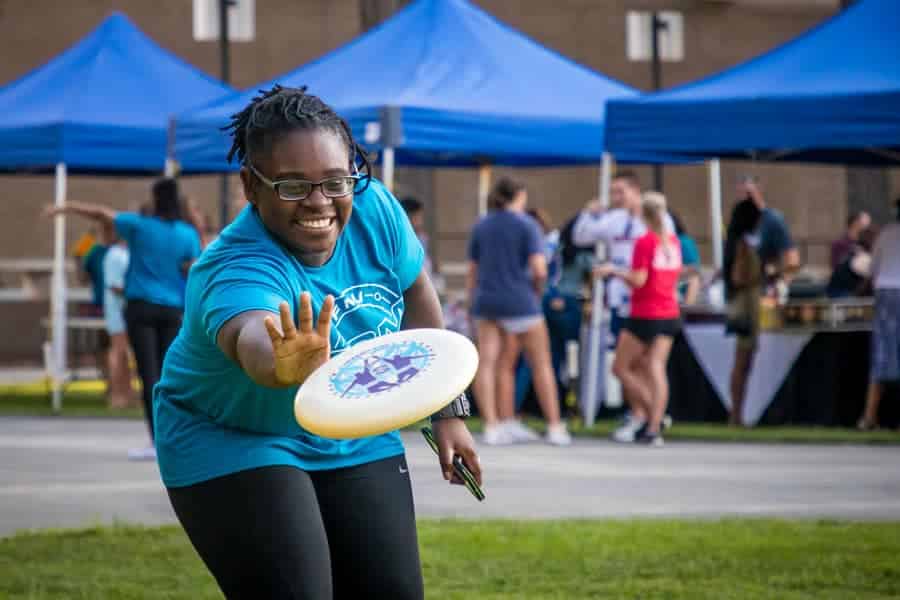 College became a happy way of life for FMU Biology grad 
Syquita Jones came to college not knowing what to expect.
Would the classes be small enough for her to know her colleagues? Would her professors ever know her name? Could she get involved in multiple campus activities?
The answer to all of those questions, as it turned out, was, "Yes."
A member of the FMU Student Alumni Association, the Baptist Collegiate Ministry, Phi Beta Lambda, the American Chemical Society, a student worker within the FMU Police Department, and numerous other organizations, Syquita found herself involved in nearly every facet of campus life at FMU.
It wasn't always that way, though.
Jones, who is from Gresham, S.C., was shy and a little uncertain when she arrived at FMU — like many freshmen.
"I kind of just went to class, did my work, came back to my dorm, ate at the cafeteria, took naps," Jones says.
Jones' eyes were opened to new possibilities by a visit to FMU's  Baptist Collegiate Ministry. She became a BCM regular which allowed to meet more people and became more engaged at FMU. Before long she found herself surrounded by friends and feeling right at home.
"Because of its size, FMU is really intimate," Jones says. "I walk by the same people all the time, and everybody knows everybody, and everybody's friendly with everyone else. That's a big part in building a community. You won't meet a stranger."
That feeling extended into Jones' studies.
"The professors make sure that you know the material and that you understand everything that you're going into," she says. "There's a lot of faculty that want to see the best of you. If they see that you're not really applying yourself, they're going to call you out."
Jones time as an undergraduate student is ending, but her time at FMU is not over. In August, she's planning to enroll in the Physician Assistant Studies program at the Francis Marion School of Health Sciences.