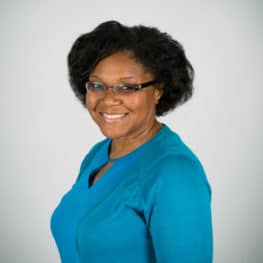 Rhonda Brogdon DNP, RN, MBA
Chair, Department of Nursing
Associate Professor of Nursing
Office: LNB 122
Phone: 843-661-1674
rbrogdon@fmarion.edu
Rhonda Brogdon is a tenured associate professor of nursing at Francis Marion University in Florence, SC.  She is the Chair of the Department of Nursing. She has been a medical-surgical nurse for 19 years. She received her BSN degree from Clemson University in Clemson, SC in 1994, and her MSN degree from the University of Phoenix in Phoenix, AZ in 2004, and her MBA degree from Webster University located in Myrtle Beach, SC in 2001, and her Doctorate in Nursing Practice (DNP) from Duquesne University located in Pittsburgh, PA in 2010. She received her certification in Online Instruction from Central Michigan University in 2011.
​Rhonda began working in academia as a part-time clinical nursing instructor at the Medical University of South Carolina/Francis Marion University Satellite in 2001. During that time, she had instructed all levels of nursing students in the clinical setting.  Her area of expertise is medical-surgical nursing with an emphasis in renal nursing. Rhonda has served as mentor and preceptor for 12 years in bedside nursing and was consistently evaluated as a "role model" nurse for 10 years while working in acute care by her nurse manager. In academia, she has mentored and precepted faculty to their roles in course instruction for approximately 7 years. She was vice-president of the Francis Marion University Department of Nursing Honor Society, and a Phi Kappa Phi mentor for nursing students. She has been an active member of Sigma Theta Tau International.  She was the recipient of the African-American Faculty and Staff Coalition Diversity Award from Francis Marion University in 2013. Rhonda is also President of the Florence Minority Black Nurses Association. She has attended workshops on Diversity presented by the National Black Nurses Association.
​Rhonda has contributed to the book entitled, Fast facts about developing a nursing academic portfolio: What to include in a nutshell  and has presented on this topic at Drexel University Nursing Education Institute Conference.. Rhonda is co-author of the book entitled Medical-surgical nursing test success: An unfolding case study review and has a reflection chapter in The new nurse educator: Mastering academia. She has served as an external abstract peer reviewer for the Annual Healthcare Informatics Symposium presented by the Center for Biomedical Informatics at the Children's Hospital of Philadelphia. Rhonda's Doctorate of Nursing Practice Capstone entitled: A Self-Care Educational Intervention to Improve Knowledge of Dietary Phosphorus Control in Patients Requiring Hemodialysis: A Pilot Study was published in the Nephrology Nursing Journal.