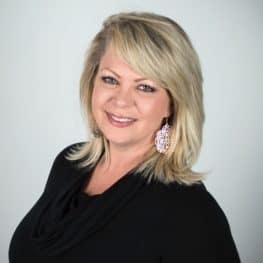 Kellie L. Middleton MSN, RN
Instructor of Nursing
Skills Lab Coordinator
Office: LNB 130
Phone: 843-661-1907
Email: kellie.middleton@fmarion.edu
Kellie Middleton is a Registered Nurse who has served the public health population since 2013. She earned her BSN and MSN degrees from Francis Marion University (2013, 2017). She is currently working on her DNP from the University of South Carolina, Columbia. Over the years, she has served as a part-time clinical instructor for Francis Marion University, Department of Nursing's BSN program, a Graduate Mentor for Francis Marion University pre-nursing freshman students, and PRN services to a local hemodialysis clinic. Most recently, Kellie accepted an Instructor of Nursing/Director of Lab Simulation position with Francis Marion University's School of Health Science, in which she teaches in graduate and undergraduate-level courses, develops simulation modules for graduate and undergraduate interprofessional students, and participates in collaborative initiatives and research that involve students, community partners, healthcare professionals, and faculty. In addition to her public health and nurse educator duties, Kellie also provides respite care for families of children with special needs and/or disabilities. Throughout her career, Kellie has excelled in her work experience as a Registered Nurse in the field of community nursing. She has mastered many skills such as team management, fundamentals, information systems, as well as other core nursing principles.
Kellie became registered through the Department of Social Services in 2014 to provide education to health providers, caregivers, certified professionals, and administrators in content areas such as child development, health and safety standards, and quality child care issues, while ensuring health and safety remain in compliance with South Carolina laws and regulations. She is also an instructor of training for the American Red Cross in which she provides participants with a 2-year certification in pediatric and adult CPR, First Aid, and AED procedural life-saving methods, while adhering to safe practice training standards. In 2015, Kellie was awarded Outstanding Employee of the Year in recognition of her proficient skills in nursing and health education provided to the Pee Dee Region.
In early 2016, Kellie was afforded the opportunity to present as the key note speaker at the SCCAP & SCSHSA Spring Training Conference in Myrtle Beach, SC, where she presented a health tracking system she created in 2014. She serves on several Advisory Boards and Health Panels where she represents the field of public health and pediatric nursing. Throughout her nursing profession, she has assisted with the facilitation of interviews, policy/procedural changes, as well as served as a community auditor for student health records in local child-based preschool programs. She conducts a multitude of health screenings, workshops, and trainings to the Pee Dee Region, to include Sumter County's First Steps Program, local hospitals, and other surrounding community agencies.
In late 2016, Kellie joined a team of professionals in a pilot research study—including upper level nursing students, nursing faculty from Francis Marion University and USC College of Nursing, as well as local community first responders—in a large scale mass casualty exercise executed in April of 2017. Kellie aims to contribute to an evidence-based research article to highlight her role in the new algorithm exercise. Kellie was also given the opportunity to present on a pre-trial mass casualty simulating experience at the 2017 Annual Leadership Summit Conference in Columbia, SC and the 2017 ACHNE Institute Conference in Baltimore, MD. Kellie continues to work on other scholarly achievements.
In 2017, in recognition of Kellie's academic success and scholarly achievements, she was awarded the honor of being inducted into the International Honor Society of Nursing, Sigma Theta Tau Chi Lambda Chapter. The South Carolina League for Nursing and The Association of Community Health Nursing Educators are also among her professional memberships.