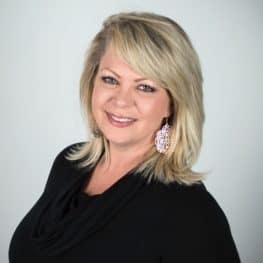 Kellie LaVaun Middleton, DNP-NEL, MSN-NE, BSN, RN
ASSISTANT PROFESSOR OF NURSING
SKILLS LABORATORY COORDINATOR
Office: LNB 130
Phone: 843-661-1907
Email: kellie.middleton@fmarion.edu
Dr. Kellie LaVaun Middleton is a Registered Nurse who has served the public health population since 2013. She earned her Bachelor of Science in Nursing (BSN) and Master of Science in Nursing (MSN) degrees from Francis Marion University, Florence, SC (2013, 2017), and her Doctor of Nursing Practice (DNP) degree from the University of South Carolina, Columbia, SC (2020). She also holds a Certification in Simulation through Drexel University, Philadelphia, PA (2018).
Over the years, she has served as a part-time clinical instructor for Francis Marion University, Department of Nursing's BSN program, a Graduate Mentor for Francis Marion University pre-nursing freshman students, and PRN services to a local hemodialysis clinic. Dr. Middleton is an Assistant Professor of Nursing and the Coordinator of Dr. Frank Lee Nursing Building Skills Laboratory with Francis Marion University's School of Health Science. She teaches in graduate and undergraduate-level courses, develops simulation modules for graduate and undergraduate interprofessional students, and participates in collaborative initiatives and research that involve students, community partners, healthcare professionals, and faculty. In addition to her public health and nurse educator duties, Dr. Middleton also provides respite care for families of children with special needs and/or disabilities and volunteers at the Dillion Free Clinic, the Medical University of South Carolina (MUSC) Emergency Department, and COVID-19 Vaccine Clinics throughout the Pee Dee Region. Throughout her career, Dr. Middleton has excelled in her work experience as a Registered Nurse in the field of community nursing. She has mastered many skills such as team management, fundamentals, informatics, as well as other core nursing principles.
Dr. Middleton has presented at local, state, and national conferences, as well as actively participates in several scholarly research projects. Dr. Middleton was the recipient of the Myrtle Irene Brown Fellowship Scholarship by the University of South Carolina's College of Nursing and Doctor of Nursing Practice program for academic excellence (2018, 2019), the SC Council of Deans & Directors of Nursing Education Scholarship (2019), the Lettie Pate Whitehead Scholarship (2018, 2019), the South Carolina Nurses Foundation (SCNF) Nurses Care Scholarship (2019), and the Anna Gallagher American Nurses Foundation Scholarship (2019). Dr. Middleton is also published in the Journal of Nursing Education.
Dr. Middleton serves on several university, department, and community committees, advisory boards, and health panels. In the profession of Nursing, Dr. Middleton serves as President of the Chi Lambda Chapter of Sigma Theta Tau Nursing Honor Society. The South Carolina League for Nursing and The Association of Community Health Nursing Educators are also among her professional memberships.