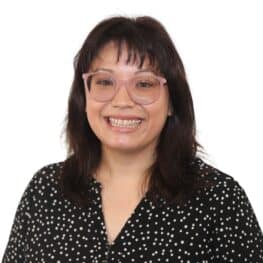 Rebekah E. Wada, PhD, CCC-SLP
Assistant Professor of Speech Language Pathology
Office: LMEC 304
Phone: 843-661-1887
Rebekah.Wada@fmarion.edu
Rebekah Wada is an assistant professor of speech-language pathology at Francis Marion University in Florence, South Carolina. Dr. Wada earned her bachelor's degree in Communicative Disorders and Deaf Education from Utah State University. She completed her master's degree in Speech-Language Pathology from Utah State University. She received her doctorate in Disability Disciplines with an emphasis in speech-language pathology and implementation science from Utah State University.
Dr. Wada is a licensed and certified speech-language pathologist with experience practicing in sub-acute rehabilitation and skilled nursing facilities. She teaches courses related to anatomy and physiology, phonetics, speech sound disorders, and autism spectrum disorders.
Dr. Wada has authored one book chapter and multiple manuscripts in peer-reviewed journals and she presents at national conferences. Her research focuses on the comprehension and production of complex syntax by school-age children with language disorders. She also examines the effective implementation of evidence-based practices within the field of speech-language pathology.