March 9, 2017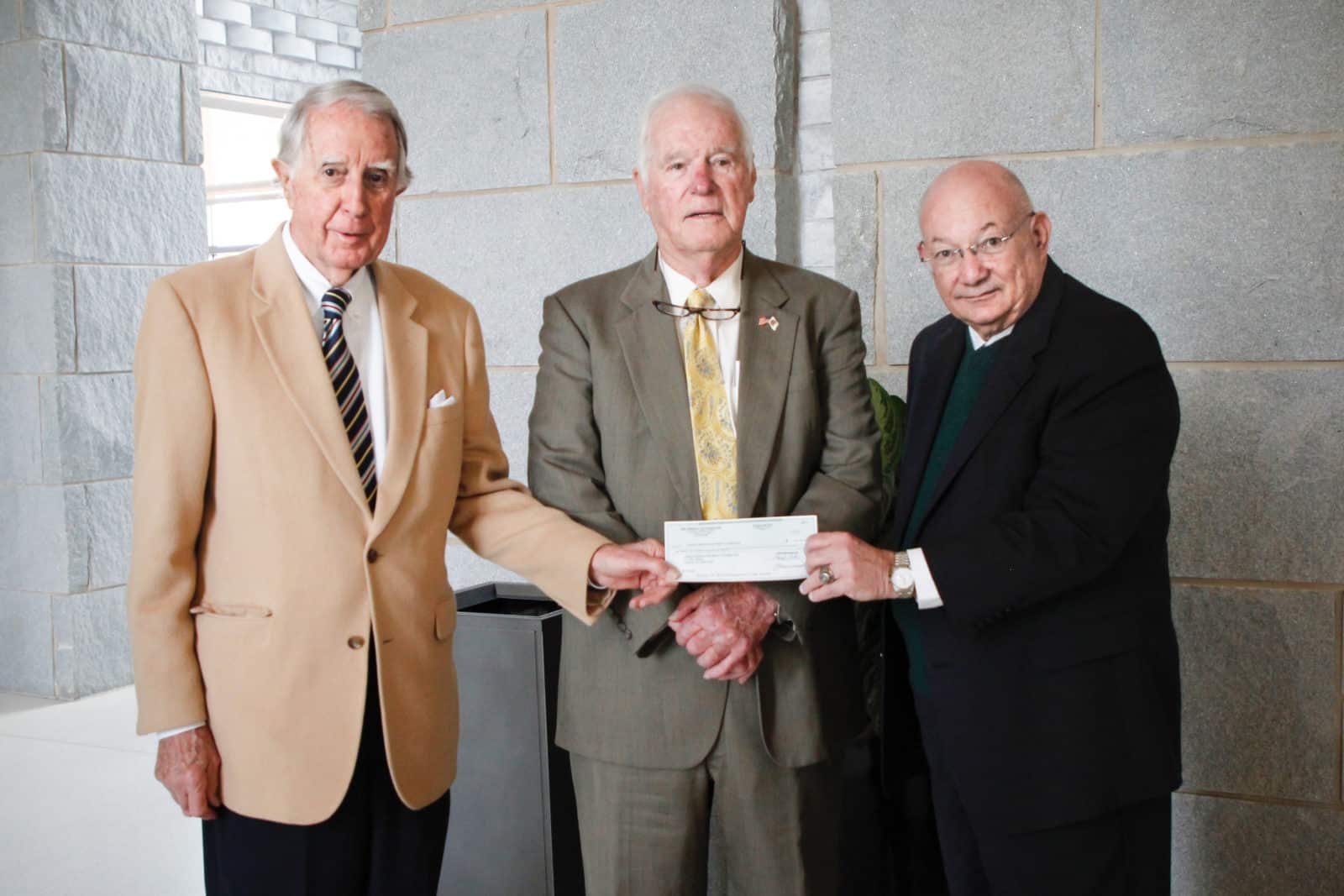 Drs. Bruce and Lee Foundation completes gift to FMU
Members of the board of the Drs. Bruce and Lee Foundation recently presented FMU President Dr. Fred Carter with a check completing the foundation's gift of $497,500 for medical and instructional equipment for the new Carter Center for Health Sciences.
The Foundation has been instrumental in the creation of the new academic building in downtown Florence, previously providing a grant of $7.5 million for the building's construction.
Pictured are Haigh Porter, chair of the Foundation's Grants Committee, Dr. Eddie Floyd, chairman of the board for the Foundation, and FMU President Dr. Fred Carter.