March 28, 2018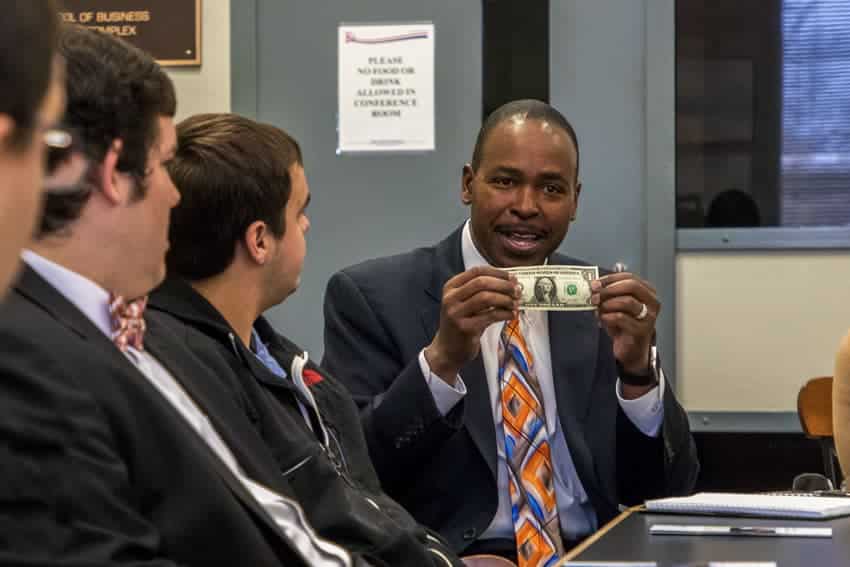 Fed Reserve employees give FMU Business students career insight
Two members of the Federal Reserve Bank of Richmond, Va. visited a Francis Marion University School of Business class this morning with a bit of real world advice.
Senior Vice President Donnie Harper II and Workforce Diversity Specialist Marcelle Davis with the Federal Reserve Bank of Richmond provided students with advice to help them land their first job.
The visit was a part of the Francis Marion University's School of Business' continued outreach to build connections and networking opportunities with organizations in the region, state and nation as a whole.
Dr. Hari Rajagopalan, the dean of the School of Business says opportunities such as this provide students with invaluable experience to speak with professionals in the field and to hone their practical skills.
"This is probably one of the most important pieces of networking," Rajagopalan says. "It's critical for students to understand how to do a job search and this helps them build those skills. We can teach theory in the classroom but it is important for them to learn how to navigate in the corporate world."