March 28, 2018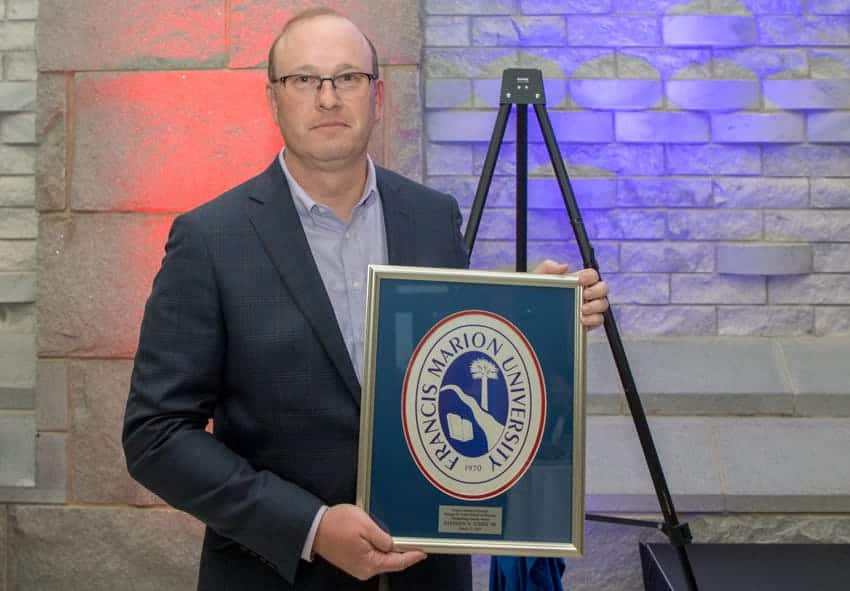 FMU School of Business honors Jones with alumni award
The Francis Marion University School of Business honored Stephen N. Jones with its 2018 Morgan B. Coker Outstanding Alumni award Tuesday night at its annual Business Leadership Reception at the FMU Performing Arts Center.
Jones, a 1988 graduate of Francis Marion, has more than 25 years of experience as a certified financial planner at various financial firms and is currently employed as the Senior Vice President of Investments at Stifel Nicolaus in Florence, S.C.
The award is named for Morgan Coker, the first dean of FMU's School of Business and is one of the top honors that can be bestowed upon a graduate of the school.
Jones has been a member of the FMU Board of Trustees since 2011 and has worked with many civic and non-profit organizations throughout his career. He was recognized as the FMU Alumni Association Volunteer of the Year for 2010-2011.