March 21, 2018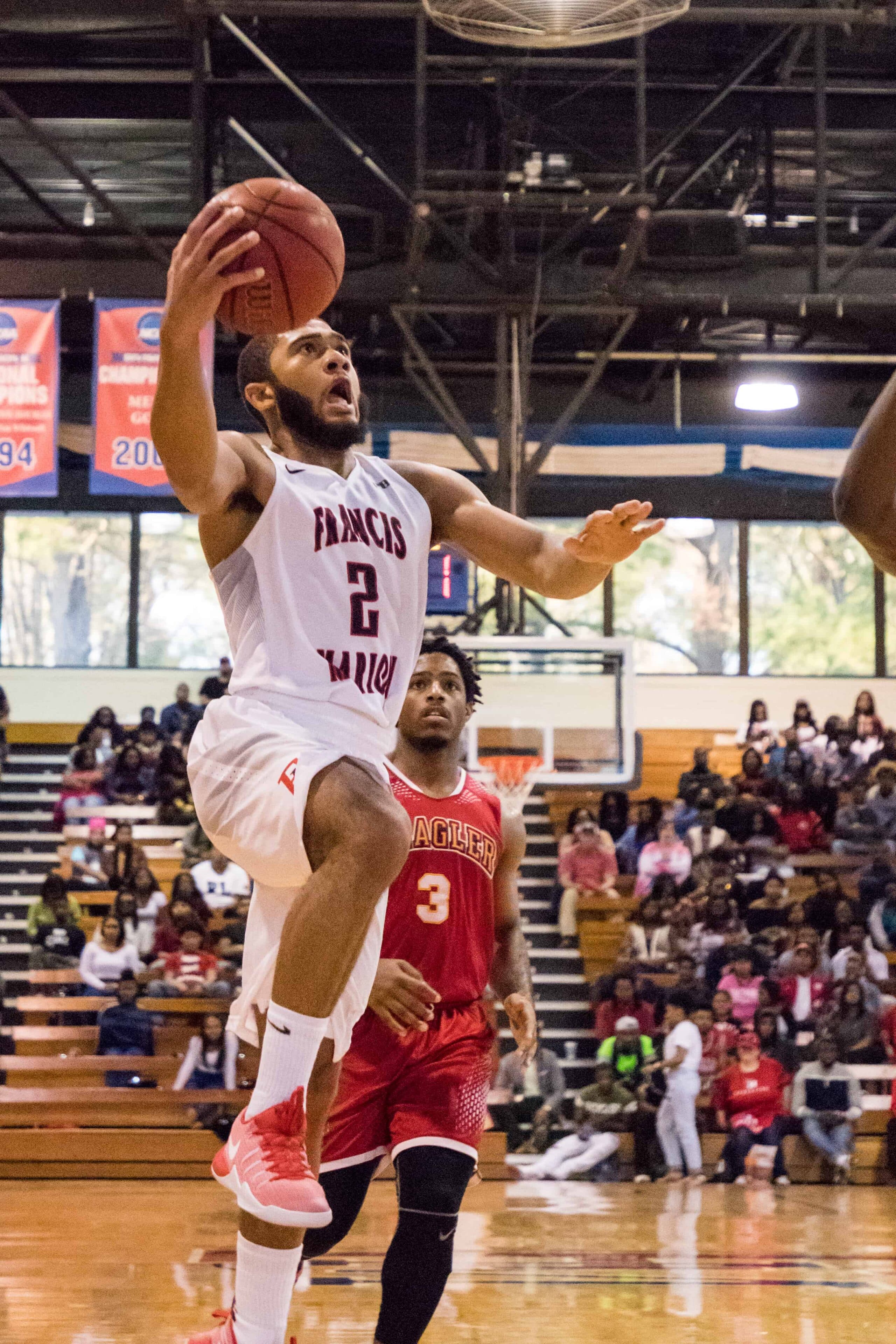 Francis Marion's Browning named All-American
Francis Marion University 6-0 senior guard Detrek Browning has been named a third-team All-American by the Division II Conference Commissioners Association (D2CCA), as selected by the nation's sports information directors.
The Columbia, S.C., native led the Peach Belt and ranks fourth nationally in Division II in scoring at 24.6 points per game.  He connected on 52.2 percent of his field goal attempts, including 43.8 percent of his three-point shots, and made 86.3 percent of his free throw attempts.
He led the team with 61 steals and also averaged 3.8 rebounds and 2.7 assists per contest, while logging an amazing 36.4 minutes per game.  Browning has scored in double figures a school-record 56 consecutive games, and by way of scoring or assisting, he accounted for 37 percent of the Patriots' scoring output this past season.
He also registered more assists than turnovers on the second-highest scoring team in the Peach Belt at 81.3 ppg.
Browning helped direct Francis Marion (20-10) to its first 20-win season in 14 years and the program's second-ever berth in the NCAA Tournament.
Browning was named the PBC Player of the Week a record seven times this year and a record 10 times during his career. He set team records for points in a game (41), season (737), and a career (2,356), while setting a new Peach Belt Conference career scoring mark. He also leaves holding numerous other season and career records at FMU.
Browning was previously named the 2018 Peach Belt Conference Men's Basketball Player of the Year and picked up All-Conference recognition for the third year in a row.  He was selected to a pair of All-Region Teams and was named the HERO Sports Fan's Choice for D2 Men's Basketball Player of the Year.
Browning is a former All-State performer at Irmo High School.