The Department of Fine Arts offers major programs in art education, music industry, theatre arts, and visual arts. Students majoring in the fine arts combine general education courses with lecture courses emphasizing studio performance.
Theatre arts majors may specialize in performance areas or design and technical production areas. Visual arts majors may specialize in ceramics, graphic design, painting or photography. Music industry majors may specialize in performance, business or technology. These major programs serve as ends in themselves as well as preparation for graduate study, related careers, and the teaching of art.
Minors are also offered in Art History, Music, Theatre Arts and Visual Arts.
EARN A DEGREE IN THE FINE ARTS
A fine arts education can be multifaceted, broad and diverse. As a fine arts graduate, you are highly employable because your unique skills are applicable to careers in and out of the fine arts.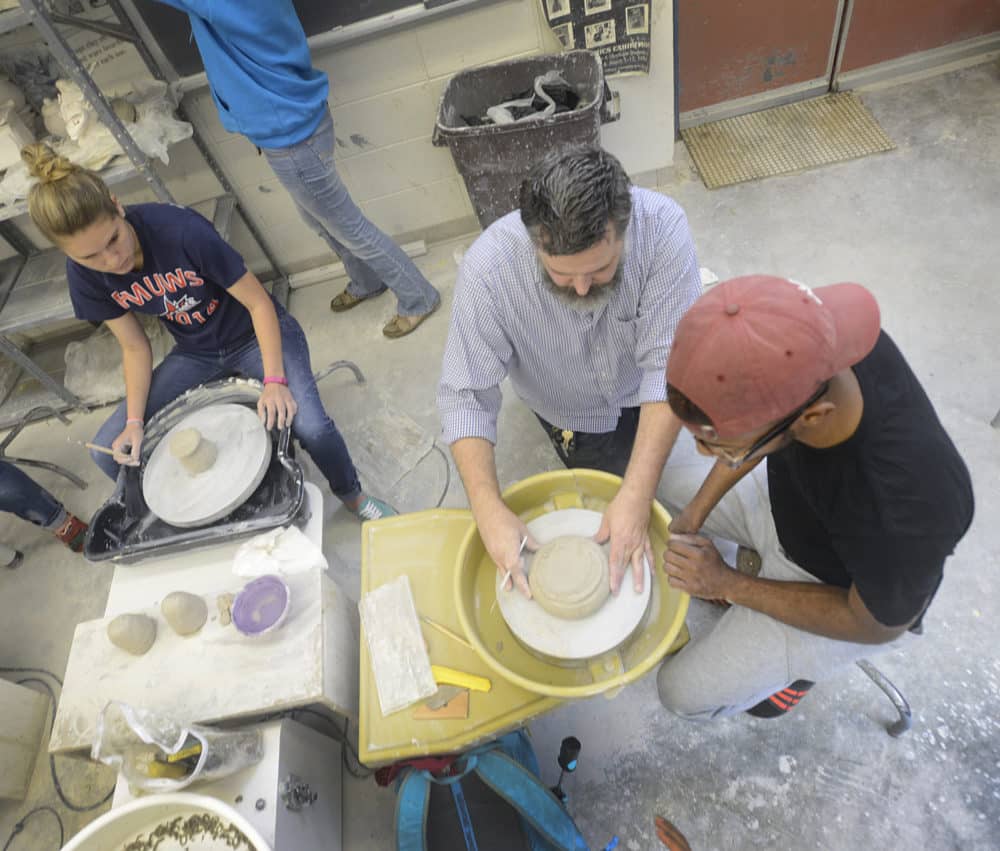 FIND YOUR PLACE IN THE FINE ARTS.
Fine Arts Main Office:
Peter D. Hyman Fine Arts Center, Room 101
Departmental Contact:
JSallenger@fmarion.edu
Phone: (843) 661-1385
Fax: (843) 661-1529