December 14, 2017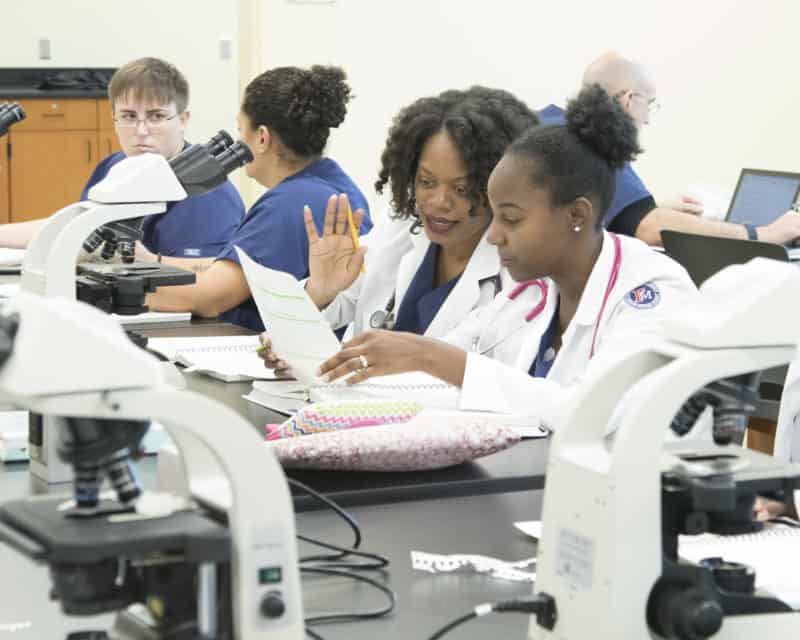 First doctoral class at FMU set to begin matriculation
Francis Marion University's first class of doctoral students is nearly complete and will begin their studies in January when FMU's spring semester begins.
Dr. Ruth Wittmann-Price, dean of the FMU School of Health Science, says the initial class in the new Doctor of Nursing Practice program will include 15 students, slightly more than originally forecast. The launch of the DNP is a landmark in the 47-year history of FMU and an important addition to the University's fast-growing offerings in healthcare education.
FMU's first doctoral degree will allow graduates to attain the highest possible standing within the field of nursing practice. The program requires 27 credit hours of classroom work for candidates who enter the program with a masters-level degree already in hand.
Dr. Ruth Wittmann-Price, Dean of the School of Health Science, says the new degree meets a significant need in a the region and beyond. It also follows a national trend in advanced practice nursing education.
"Recently, it's become the recommendation that family nurse practitioners should be educated at a doctoral level," Wittmann-Price says. "This is where we need to go with our nursing program."
FMU's DNP program recently received its final regulatory approval from the Southern Association of Colleges and Schools Commission on Colleges (SACS-COC).
Francis Marion has operated its own undergraduate nursing program for more than a decade. It added the masters level degree for Nurse Educators and Family Nurse Practitioner in 2012, and graduated its first FNP class in 2014.
The FNP is now one of the university's most-sought graduate degrees.
More information on the DNP program is available at www.fmarion.edu/healthsciences.