January 31, 2019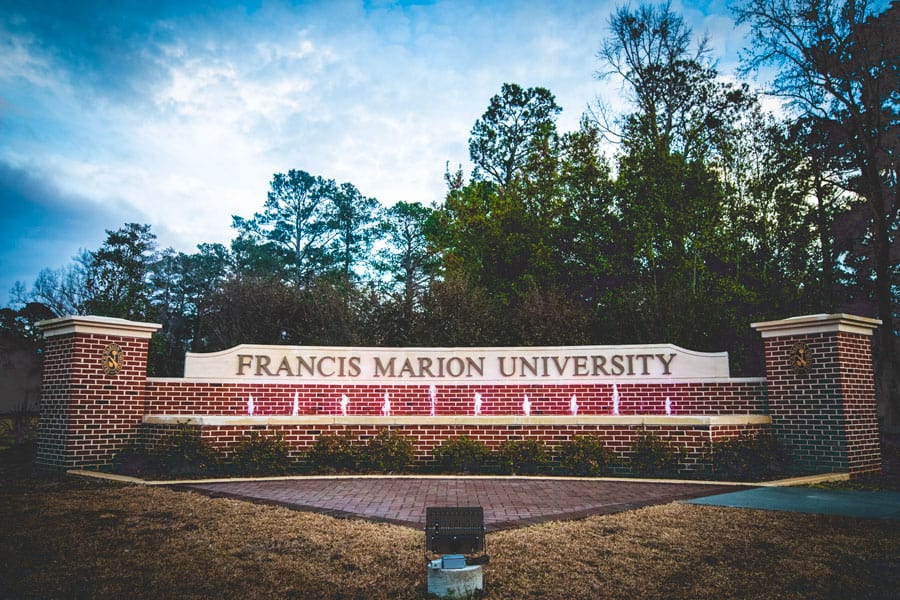 FMU announces changes to senior administration
Francis Marion University announced a promotion and a new title for two senior administrators at the university as part of a strategic reorganization.
Dr. Alissa Warters, associate provost, will become vice president for enrollment management; and Dr. Charlene Wages will now be vice president of administration and planning. Previously, Dr. Wages' title was vice president for administration. Wages has been a vice president at FMU since 2005.
FMU President Dr. Fred Carter says the changes further bolster an already strong administrative team at the university.
"FMU is blessed to have a number of accomplished administrators, none finer than Dr. Warters and Dr. Wages," says Carter. "This is a natural step for Alissa and will continue our recent strides in consolidating and enhancing enrollment management services. Charlene is stalwart of this university who has handled so many critical functions so well, for so long. In addition to their administrative acumen, both are also prolific scholars. I have the utmost confidence and pride in them."
Warters' new position will expand her previous role and enhance coordination of the critical functions related to student admissions and enrollment. She will supervise the offices of admissions, financial aid and the registrar's office.
Warters, a professor of political science, has been at FMU since 2004. During a distinguished classroom career at the university, Warters has been recognized with the university faculty's Outstanding Service Award (2008), the Outstanding Teaching Award (2013) and FMU's Charlene Wages Shared Governance Award (2013). She was the first director of FMU's McNair Center for Research and Service, and served as the associate provost for academic affairs and director of graduate programs, prior to being named the associate provost for enrollment management. Warters was selected an American Council on Education fellow in 2016 and is a member of ACE's council of fellows.
Warters received her undergraduate and master of political science degree from Virginia Tech. She earned her doctoral degree, also in political science, from the University of Tennessee Knoxville.
Wages' new title acknowledges a long-standing part of Wages' administrative portfolio at FMU. It also reflects FMU's expanding planning operations, which has coincided with the university's growth. Wages also supervises human resources and other related areas at the university.
Wages, a professor of Psychology, joined the FMU faculty in 1986. She's a four-time chair of the faculty and has held numerous leadership positions on campus during her 32-year career at FMU, and has been honored repeatedly for her service, especially in the area of shared governance. The university's shared governance award for faculty members is named in honor of Wages. Wages has also been active in a number of community organizations and was the first FMU professor to hold the Hugh Leatherman chair for public service.
Wages received her undergraduate degree from the University of Georgia, and her master of arts and doctor of philosophy degrees from Georgia State University in Atlanta.